Here's how Qualcomm Snapdragon 855 chip will change our smartphones
Here's how Qualcomm Snapdragon 855 chip will change our smartphones
Dec 13, 2018, 10:03 pm
3 min read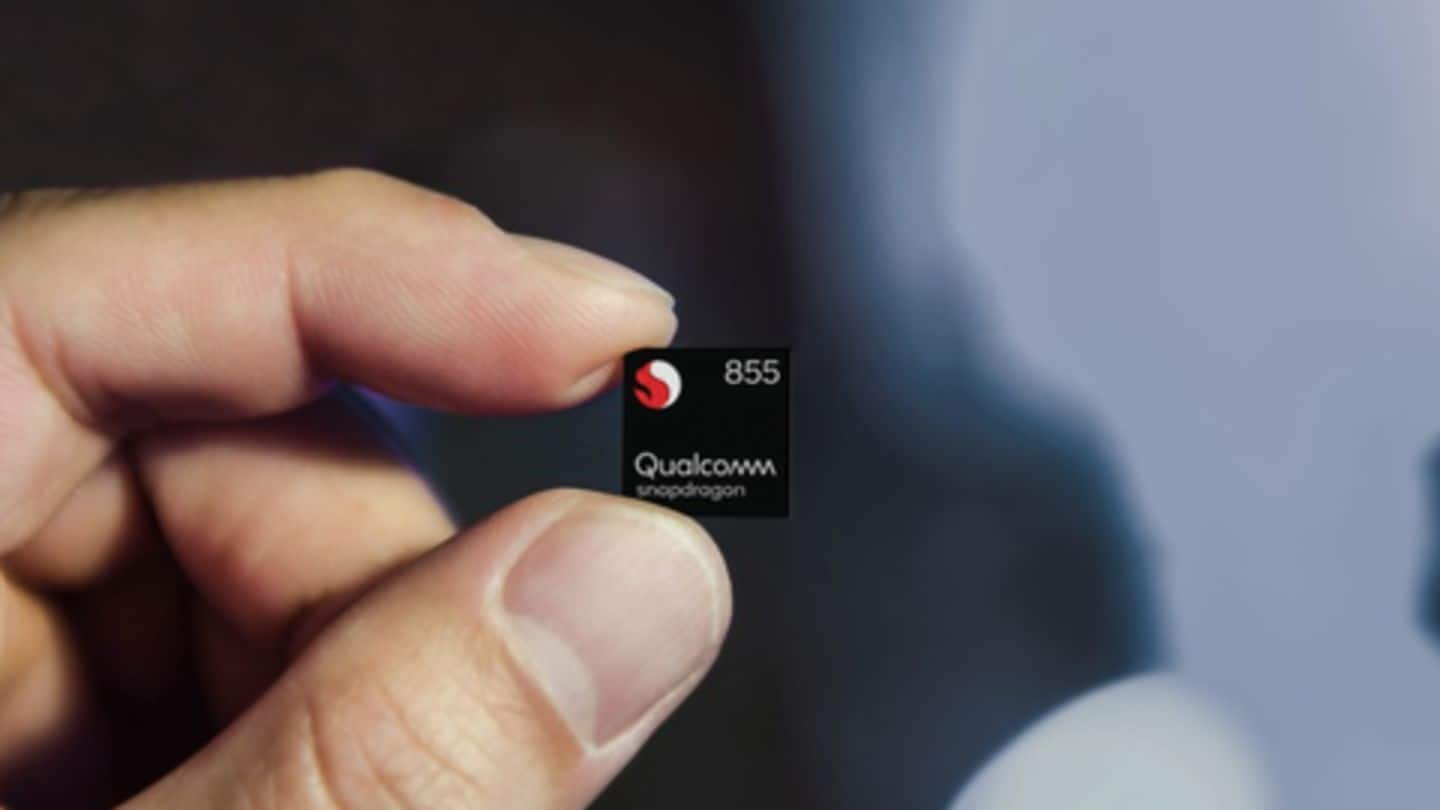 When we discuss smartphones, we generally go to lengths talking about everything (design, display, camera, etc.) except the hidden chipset that powers the handset. However, this article is all about that, and specifically about how Qualcomm's latest Snapdragon 855 processor will change our 2019 flagship smartphones. Let's dig deeper.
First, it will bring 5G speed on smartphones
Qualcomm's latest mobile chipset, the Snapdragon 855, will be looked back as the first step towards the '5G-fication' of everything. The chipset is the first mobile processor that is compatible with Qualcomm's X50 5G modem, which will enable gigabit-class data speed on our smartphones. Interestingly, several companies like Xiaomi, OnePlus, Samsung have already announced plans to release their 5G-ready smartphones by early 2019.
Even faster Wi-Fi and 4G LTE
The Snapdragon 855 is not a standalone 5G-ready chip (X50 5G modem comes as optional). However, the default modem on the chipset - the Snapdragon X24 LTE - is touted to offer 4G LTE download speeds of upto 2 Gbps. Moreover, Snapdragon 855 is also the world's first chipset to support Wi-Fi 6 (802.11ax standard) which can offer peak speeds of upto 10 Gbps.
Upto 45% faster CPU and 20% faster GPU
Every new chipset comes with improved performance and Snapdragon 855, based on 7nm process, is no exception. Qualcomm is claiming upto 45% improved processing performance from the octa-core Kryo 485 CPU compared to its 10nm Snapdragon 845. Further, Snapdragon 855 will offer upto 20 percent faster graphics performance with the Adreno 640 GPU, suggesting 2019 may welcome more HDR and Augment Reality-based gaming.
Smaller chip = more space = more components
Based on the 7nm architecture, the Snapdragon 855 is smaller than its predecessor. This means your upcoming flagships will have more room for other components in the device such as an in-display fingerprint sensor, a larger speaker, a bigger battery, or even the headphone jack.
Ultrasonic in-display fingerprint sensor tech to drive future smartphone design
With Snapdragon 855, Qualcomm has announced the world's first 3D ultrasonic in-display fingerprint sensor. Dubbed as 3D Sonic Sensor, it is designed to be concealed under the smartphone screen and will use ultrasonic sound waves to map your fingerprint and offer better accuracy and speed than the extant optical in-display fingerprint scanners. Interestingly, the Galaxy S10 is expected to debut this technology.
Portrait mode-like 4K video
Thanks to dedicated camera hardware and improved image processing, DSLR-like Portrait shots (sharp foreground, blurred background) have become quite popular. However, with Snapdragon 855's Spectra 380 chip, a computer vision-centric image sensor processor, upcoming flagships will have the potential to record 4K videos with live bokeh effect. Moreover, given Qualcomm has adopted HEIF and HEVC file formats, size and quality shouldn't be a concern.
Smarter and more responsive voice assistants
As AI is becoming omnipresent, it seems to have found another use case - noise cancellation. The Snapdragon 855 packs a more powerful AI Engine which should allow for better noise suppression and echo cancellation. This should be particularly helpful in summoning Google and Alexa voice assistants and in taking calls in loud environments (like parties, concerts, subways etc).