OPPO unveils new AR glasses with 3D surround sound
OPPO unveils new AR glasses with 3D surround sound
Dec 10, 2019, 02:57 pm
2 min read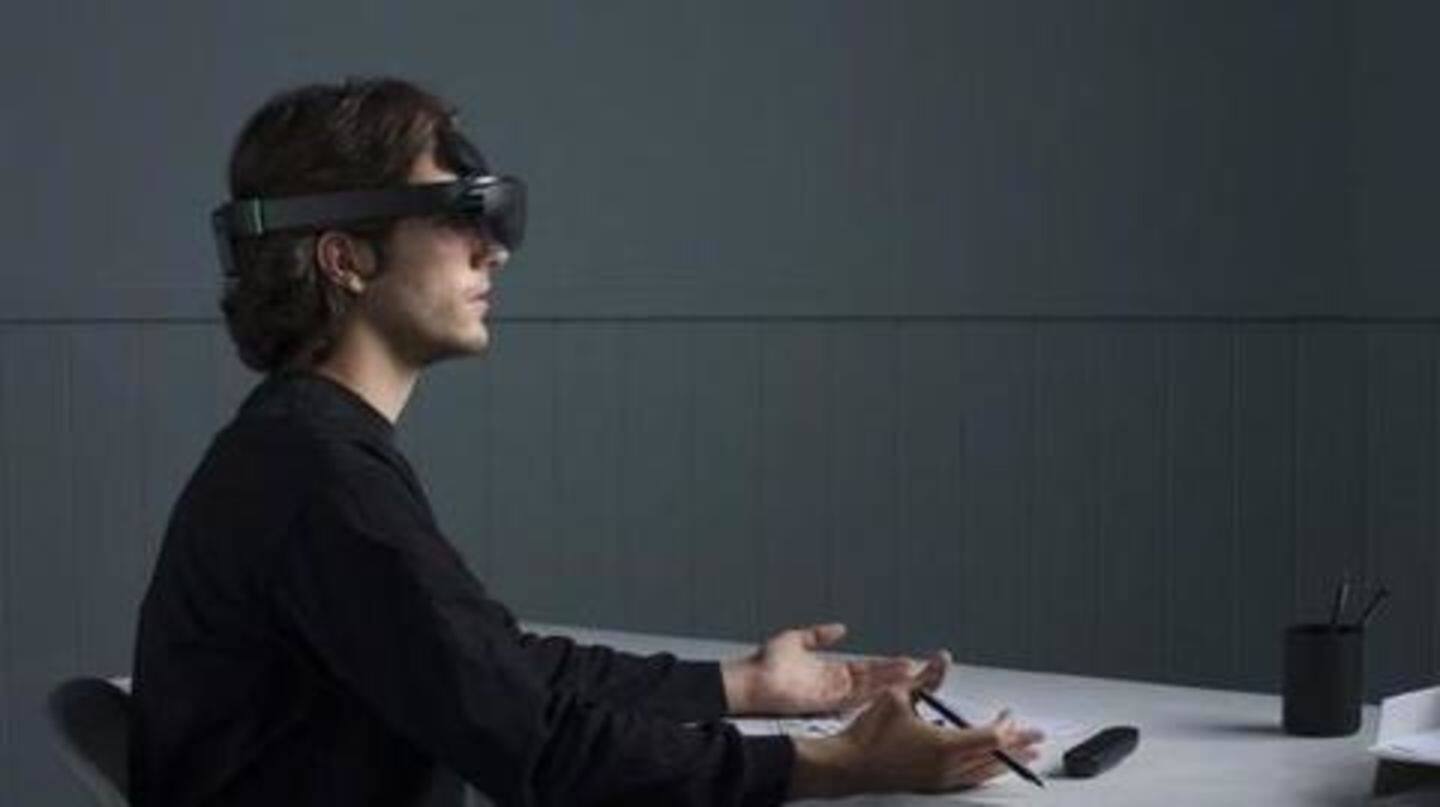 At the ongoing Inno Event in Shenzhen, OPPO has unveiled its first-ever pair of augmented reality smart glasses - a move that highlights the company's plan to diversify its product portfolio. Dubbed as OPPO AR Glass, the wearable looks similar to other augmented reality headsets like Magic Leap and HoloLens 2 and offers 3D immersive viewing and sound. Here are more details.
OPPO AR Glasses are thinner and lighter than HoloLens
OPPO claims that its AR Glass is slimmer and lighter than Microsoft's HoloLens. Surely, they both share a similar design but it's hard to validate the company's claim without testing the actual product. Further, the headset features dual fisheye cameras on the front while on the side, there are two buttons that can be used for zoom in-and-out functions, volume control, or navigation.
The AR headset will also offer 3D surround sound
The OPPO AR Glass uses diffractive waveguide technology and 3D reconstruction technology to create a three-dimensional viewing. Moreover, the headset is also fitted with high-end acoustics to offer 3D surround sound for an immersive experience.
The AR headset comes bundled with AR games and content
The OPPO AR Glass also supports several modes of interaction, including touch gestures and voice recognition that you can use to get things done by simple voice commands. As per reports, the wearable is likely to run a custom software and come bundled with various augmented reality content, immersive games, and other services.
And, it is coming early next year
OPPO said that it would launch its AR Glass sometime in the first quarter of next year. Hence, we can expect it to go official around Mobile World Congress 2020 that will kick off from February 24.