Realme Band v/s Mi Band 4: Which one is better?
Realme Band v/s Mi Band 4: Which one is better?
Mar 08, 2020, 12:25 am
2 min read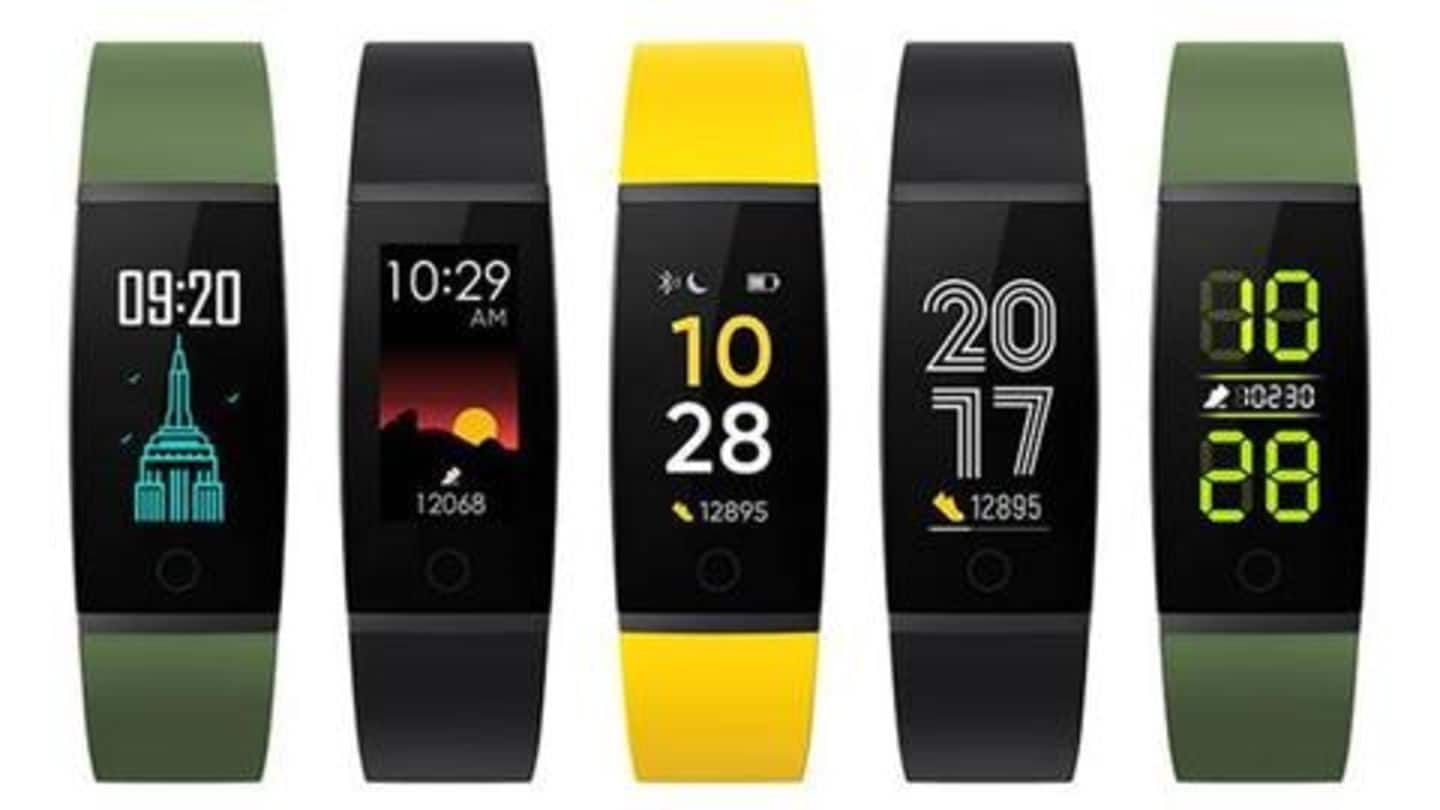 Realme has launched Realme Band as its first-ever fitness band in India. At Rs. 1,499, the wearable comes as a cheaper alternative to the Mi Band 4, featuring a full-color display, intelligent sports tracker, a dedicated cricket mode, and real-time heart rate monitoring. Is it better than the Xiaomi's fitness band which offers a couple of additional features but costs a lot more?
Realme Band v/s Mi Band 4: Design and display
In terms of design, both fitness bands come with a rectangular colored display, an exchangeable silicon band, and weigh around 20g each. However, the Xiaomi wearable sports a 0.95-inch AMOLED touchscreen with 120x240 resolution and a dedicated home/back button while the Realme Band gets a 0.96-inch non-touch display with 80x160 resolution and a virtual button for navigation. Winner: Mi Band 4.
Health features and highlights
Both the bands support heart rate monitoring, sleep tracking, sedentary reminder, exercise tracker, and smartphone notifications. The Mi Band 4 has advantages of music control and NFC while Realme Band gets a dedicated Cricket Mode which provides detailed statistics about the activity. Further, the Mi Band 4 is water-resistant up to 50m while the Realme Band is IP68 (1.5m) water-resistant. Winner: Mi Band 4.
The Realme Band supports Bluetooth 4.2 while the Mi Band 4 supports Bluetooth 5.0. Further, the Xiaomi band packs a 135mAh and offers up to 20 days of standby time while the 95mAh battery on Realme's wearable promises 10 days of working time. For charging, the Realme Band supports direct USB charging while Mi Band 4 requires a proprietary charger. Winner: Mi Band 4.
The Mi Band 4 (priced at Rs. 2,299), is a more capable offering than the Realme Band. It offers a sharper AMOLED touchscreen, longer battery life, and better waterproofing. However, if you are on a tight budget, the Realme Band should meet all your needs as long as you can settle with an inferior screen and improper waterproofing. Winner: Mi Band 4.