New method keeps hearts "alive" for 12 hours outside body
New method keeps hearts "alive" for 12 hours outside body
Written by
Ramya Patelkhana
Oct 12, 2017, 12:45 am
2 min read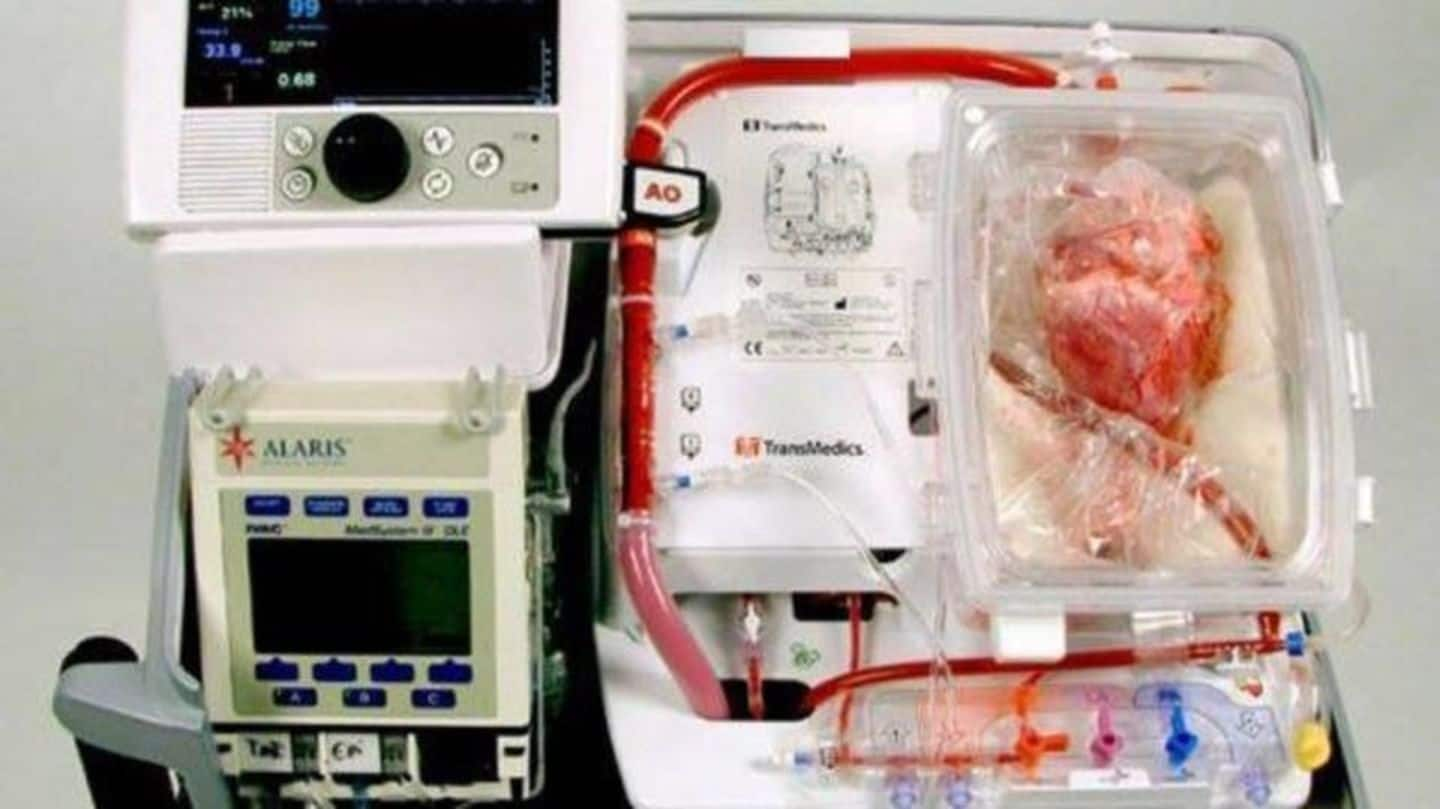 When it comes to heart transplantation, preservation time has always been a problem. Until now, hearts could be preserved outside donors' bodies for only four hours, leading to more transplant waiting-list deaths. To overcome this, Sweden's Lund University scientists developed a method to keep hearts alive for 12 hours outside the body; soon they can be preserved for at least 24 hours. Read more!
New method preserves animal hearts for at least 24 hours
Researchers developed a new method for storing the heart and keep them alive for at least 12 hours. It comprises a mini heart-lung machine that supplies vital substances to the organ in an oxygenated solution while transporting. Senior Professor of Thoracic Surgery at Lund University, Stig Steen, who developed the technique, said it could potentially preserve hearts for up to several days.
Can get perfect fit for each patient: Stig Steen
Distance, preservation, and transplant time are the major issues with hearts. Steen said: "Now we say no to a lot of good hearts. With the new way, we can take hearts from theoretically the whole world. We can get the perfect fit for each patient."
Donor heart weakens after few hours of storage
Researchers said until now, donor hearts have been stored in refrigerated boxes with ice while transporting them to recipients. The old method requires the hearts to be transplanted within four hours for avoiding complications; the heart weakens after a few hours. The new system was first tested on a patient in August; the heart was kept alive outside the body for three hours.
Preservation time to be gradually raised to 24 hours
Lund University's Johan Nilsson performed the first operation involving the new method in August with a team of three surgeons. He said, "The heart started at once with a good mobility in the whole heart, including the septum between the ventricles, which we normally do not see." Hearts preserved for up to 24 hours in this manner would be soon tested on five patients.
Can perform transplants involving hearts from all over Europe: Nilsson
Johan Nilsson stated: "This new method gives increased opportunities for exchanges with countries far away, such as between Europe and the eastern United States, and it also makes it possible to use older donors."