Every important upcoming iOS 15 feature you should know about
Every important upcoming iOS 15 feature you should know about
Written by
Chandraveer Mathur
Apr 20, 2021, 01:21 am
2 min read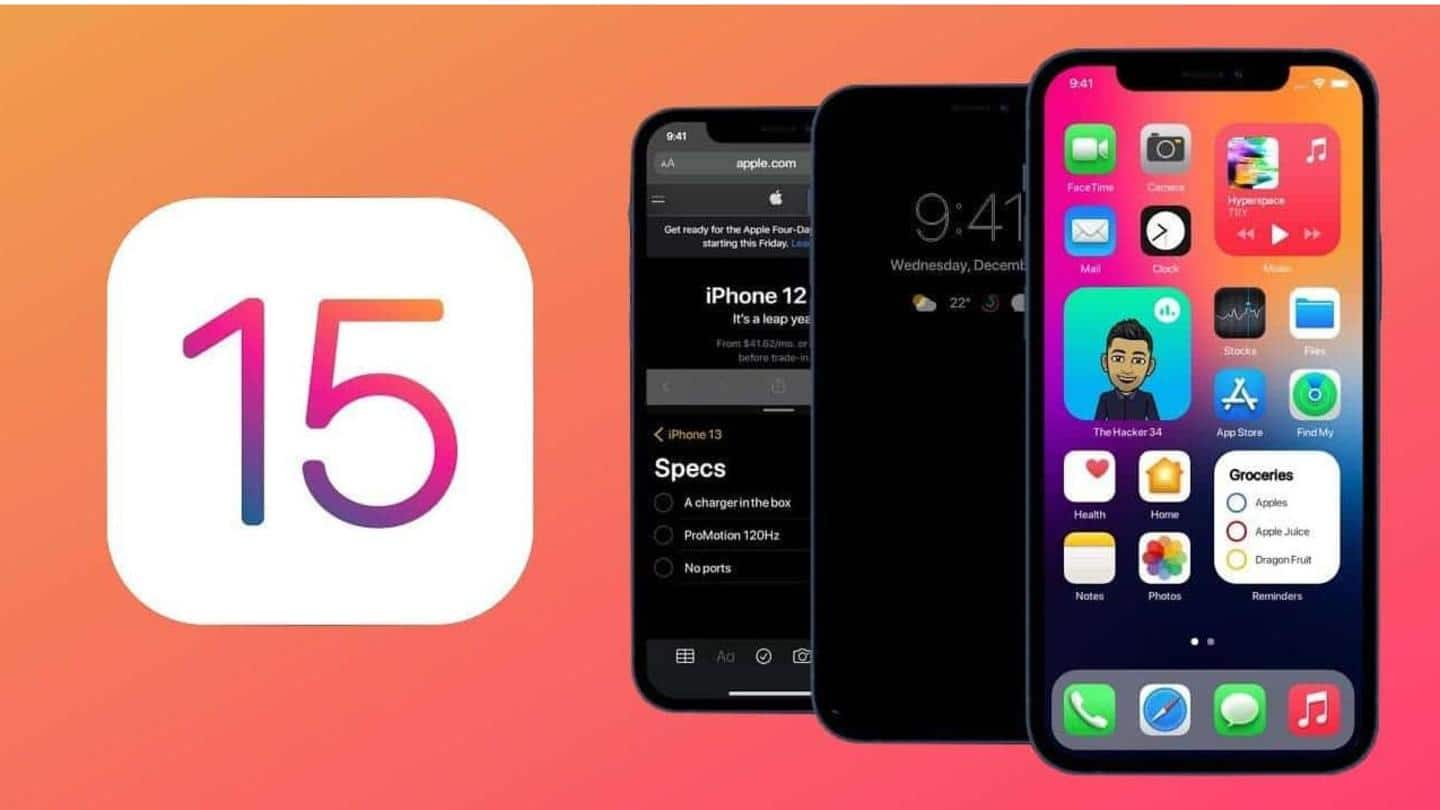 Apple hasn't yet released iOS version 14.5, but with the company's Worldwide Developers Conference (WWDC) likely to be held in June, now is a good time to round up all the important features rumored to be a part of the upcoming iOS 15. Since iOS 14 was a major overhaul, it's likely that iOS 15 would just build upon existing features.
iOS 15 would support A10 Bionic chips or newer: Report
So far, the only rumor detailing device compatibility for iOS 15 suggests that the upcoming OS would be usable only on an iPhone 7 or newer. This is likely because the iPhone 6 uses an A9 Bionic chip. That means, iOS 15 would only support devices with an A10 chip including the iPhone 7 or newer models and the seventh-generation iPod touch.
Would the upcoming iOS update let users personalize default apps?
Phonearena speculates that the upcoming iOS 14.5 update would allow users to select the default music app just like you can define the default web browser and email apps. iOS 15 would reportedly allow you to make more such customizations. However, that seems unlikely because our previous report revealed how Apple will use Siri's artificial intelligence to make that choice for users.
Android-like interactive, resizable widgets could finally come to iOS
Phonearena also speculates that iOS 15 widgets would be interactive just like their Android counterparts, allowing users to tweak and toggle system settings such as volume and brightness through widgets. Reportedly, widgets would also be available in a wider variety of sizes. Phonearena mentions that iOS 15 could feature an always-on display (AOD) which could lead to a significantly redesigned lock screen.
AOD could be tacit acknowledgement of iPhone 13's OLED display
An AOD also indirectly corroborates another report suggesting that the iPhone 13 may feature a ProMotion 120 Hz OLED display. Because of how AOD works, it severely impacts battery life if implemented on LCD displays. So, if iOS 15 packs an AOD feature, it could be interpreted as Apple's tacit acknowledgment that the iPhone 13 would feature an OLED display.
Regular users can install public betas, stable builds when released
Speaking of how you could get your hands on iOS 15, Apple developers can access it after WWDC (usually, June). iOS public betas are rolled out around July. You can use these builds if you're a beta program member, although they aren't as reliable. Stable builds are released around September. They can be installed by navigating to Settings > General > Software Update.