Samsung's 'unbreakable' OLED display could be a game changer
Samsung's 'unbreakable' OLED display could be a game changer
Jul 27, 2018, 01:42 pm
2 min read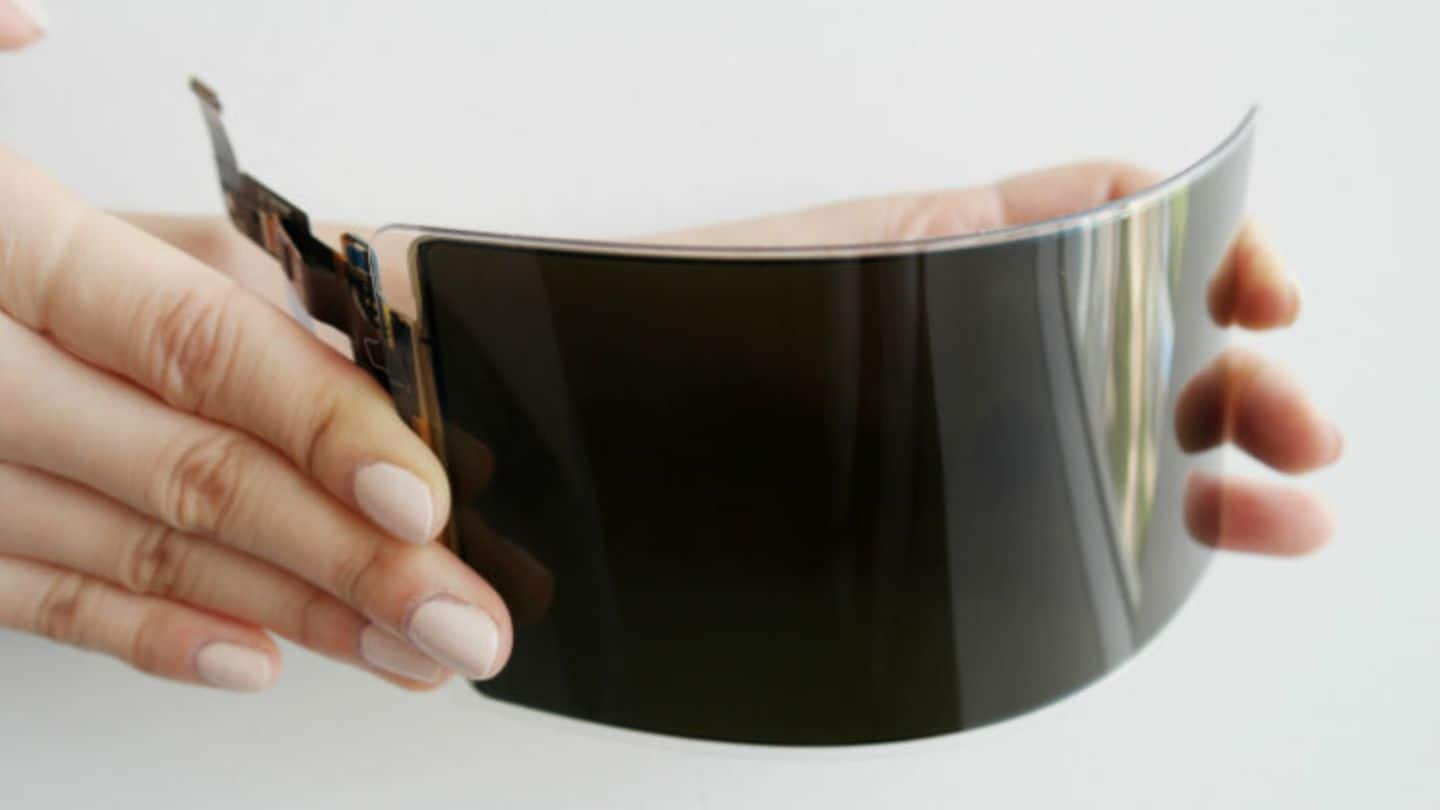 Samsung has unveiled a new kind of OLED display that is not only flexible but is also claimed to be 'unbreakable'. These panels have been put to test by Underwriters Laboratories, a US-based testing company, and have survived military-grade durability tests. Apart from being unbreakable, the display is lightweight and offers the same transmissivity as glass. Here's more about the new Samsung display.
About Samsung's new flexible and 'unbreakable' OLED displays
For this new OLED, Samsung Display has used an "unbreakable substrate" and a transparent plastic overlay window which is securely attached to it - just like glass is used on current-generation flexible displays. Further, the plastic window not only makes the display flexible and unbreakable but also emulates the properties of glass - lightweight, transmissivity, and hardness - making it an overall better option.
The new Samsung display was put to military-grade tests
The Samsung OLED display passed the "rigorous real-time durability test that is based on military standards set by the US Department of Defense." The display withstood 26 successive drops from a height of 1.2-meters (nearly 4-feet) as well as high (71 degrees) and low (-32 degrees) temperature tests. The OLED display "continued to function normally with no damage to its front, sides, or edges."
The display even survived a 1.8 meter fall
After having been rigorously tested as per US military standards, Samsung decided to take it a level further to test its panel's durability. Interestingly, the panel survived a drop test at 1.8 meters (close to 6 feet) and showed no signs of damage.
Why this new OLED panel could be a game changer?
This new OLED display is a major step when we think of foldable smartphones. Samsung has been working on a foldable smartphone, and this display would fit the bill for foldable smartphones. Moreover, this display can also be a game charger for wearables, portable game consoles, in-car displays, e-learning tabs, military devices and other devices which use glass-based display panels.