The foldable Galaxy X will cost a whopping $1,800
The foldable Galaxy X will cost a whopping $1,800
Written by
Shiladitya Ray
Jun 14, 2018, 06:01 pm
2 min read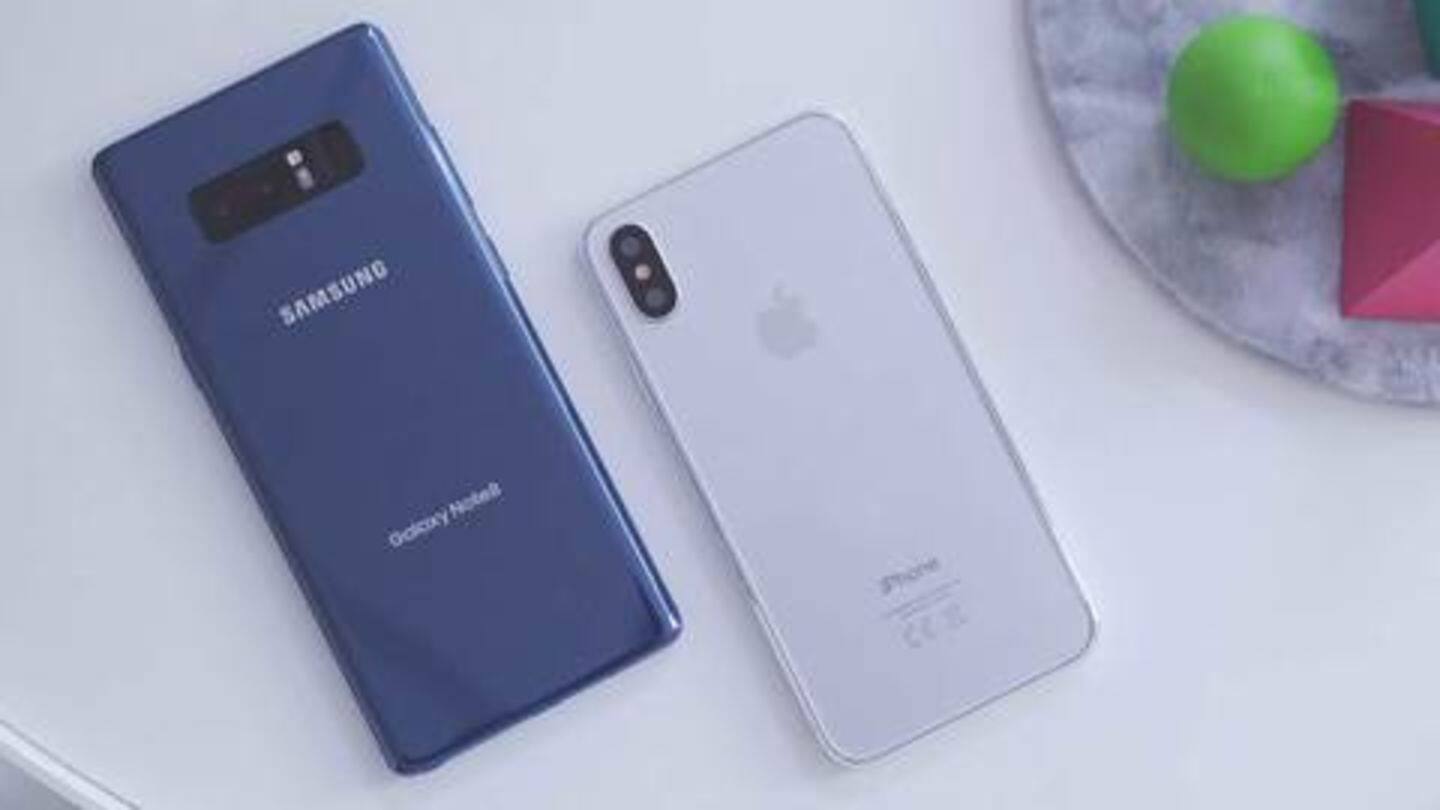 If you thought the Apple iPhone X was extravagant at $999, think again. According to a report by The Korea Times, the foldable Samsung Galaxy X, without carrier subsidies, is expected to cost a whopping $1,841, domestically. Coupled with other premium releases coming up in the $1,200+ segment, it looks like the likes of iPhone X is going to get blown away. Here's more.
There's also another potential big player in the market
The Android-based Red Hydrogen One is also slated to be launched soon, and reportedly, the phone will be modular and will have holographic capabilities. It's expected to be priced around $1,295 for the standard version, and $1,595 for the titanium version.
The Samsung Galaxy X will come with two OLED screens
But, you must be asking what the $1,800 bucks is worth. Well, to start with, reportedly the 4.5-inch Galaxy X would unfold to reveal a massive 7.6-inch OLED screen. Interestingly, the OLED screen on the iPhone X was often cited as one of the reasons why the handset was so expensive. Now, imagine two such screens on the same phone.
But, is it unreasonably expensive? We can't say yet
However, let's not all scream extravagance presumptuously. Given the complexities of building a foldable smartphone, the price tag might not be all that far fetched. Secondly, given the chances of the Galaxy X being pushed as a laptop replacement, the price might be more than justified. But since we don't know what's under the hood, it's too early to comment on that.
There's still a long way to go before its launch
Moreover, the official release is still at least a few months away, and this price tag isn't final. Reports point to it being launched at the Consumer Electronics Show (CES) 2019, to be held in January next year. It'll go on sale even later. It's also possible that international rates in different countries will be different, so we'll have to wait and see.