Samsung Galaxy Fold: The good, the bad, and the ugly
Samsung Galaxy Fold: The good, the bad, and the ugly
Apr 16, 2019, 12:44 pm
2 min read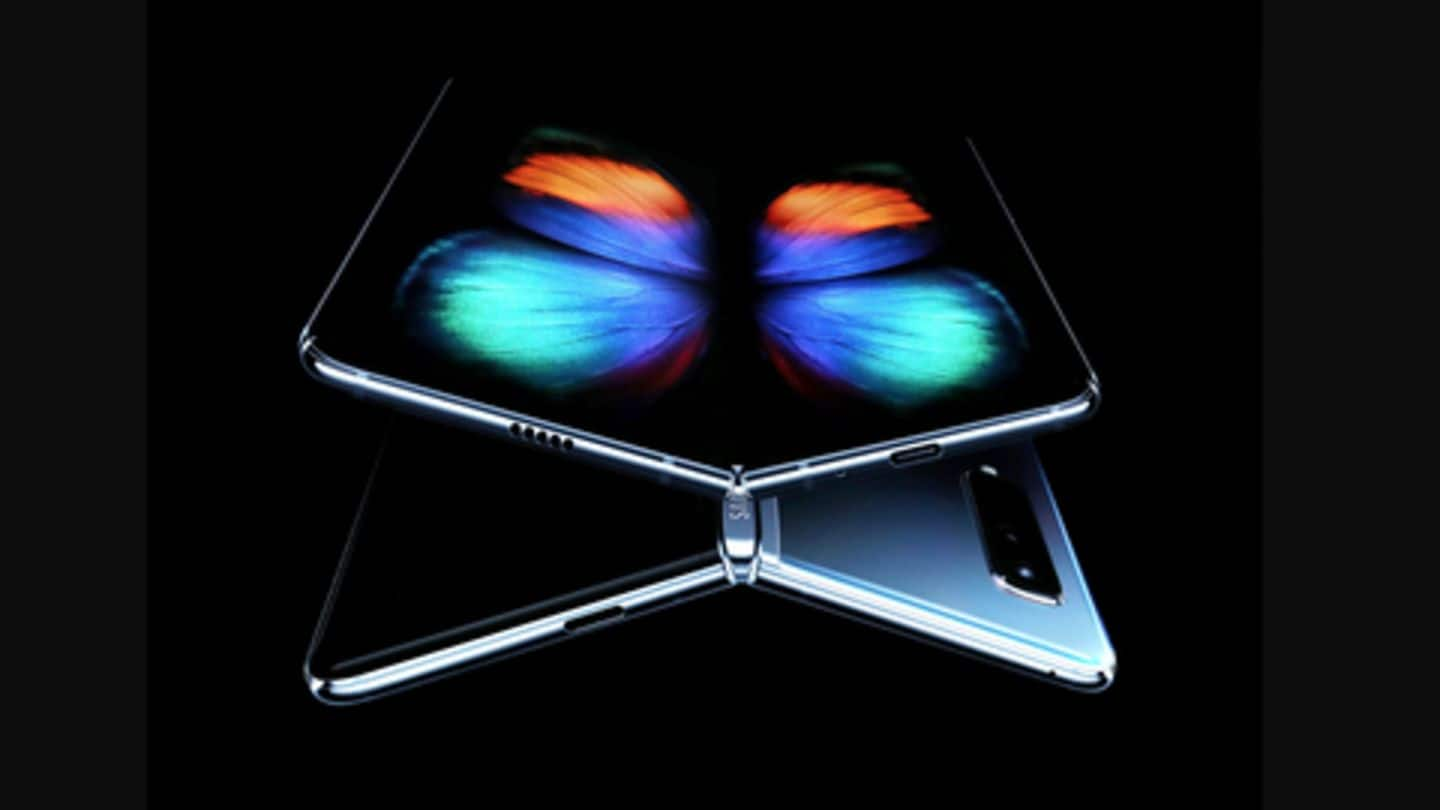 Samsung Galaxy Fold, the company's first-ever foldable phone, was finally made available to the media for a hands-on experience. The device features a dual-screen foldable design, six cameras, two batteries, and top-of-the-line internals including Snapdragon 855 chipset and 12GB RAM. However, alongside the good specs, the $1,980 worth phone has a bad crease and an ugly thickness. Here's our first look at Galaxy Fold.
Samsung Galaxy Fold: The good side of the things
The key highlight of the Galaxy Fold is its design. The main internal display folds in to a candy-bar shape with a smaller screen on the front. Every time you switch from the phone mode to the tablet form factor, there's a click sound for the hinge. Moreover, the App Continuity feature and the ability to run three apps simultaneously offer an enthralling experience.
Top-end performance further smoothens your "good" experience
The Galaxy Fold features a 4.58-inch HD+ (1960x840 pixels) external screen, a 7.3-inch QHD+ (2152x1536 pixels) Infinity Flex display, and a total of six cameras. It is powered by a Snapdragon 855 chipset, paired with 12GB of RAM and 512GB of UFS 3.0 storage. Under the hood, the phone has a battery capacity of 4,380mAh and runs Android Pie-based One UI.
Samsung Galaxy Fold: The Bad
Galaxy Fold is definitely more than just a concept device. However, there are some pain points. Firstly, it isn't pocket-friendly. The phone is taller than an S10+ and really thick in the folded stage - almost double the thickness of S10+. Further, the plastic casing on the outside dampens the premium feel while the notched display on the inside hampers your full-screen viewing experience.
Samsung Galaxy Fold: The Ugly
A crease is visible in the middle of the display where the phone folds inward to change into a compact form factor. This is a limitation of the plastic polymer that covers the OLED panel. However, it doesn't get in the way of using the device. In fact, the crease won't even be apparent until seen from an angle. It still is ugly though.
Galaxy Fold to go on sale starting April 26
Samsung Galaxy Fold will go on sale in the US starting April 26. The company has also confirmed to launch the phone in India but we don't have a formal timeline yet. As for pricing, the premium foldable device costs $1,980 or approx. Rs. 1,40,000.