Samsung Galaxy S10 is codenamed "Beyond"
Samsung Galaxy S10 is codenamed "Beyond"
Written by
Bhavika Bhuwalka
May 04, 2018, 11:21 pm
2 min read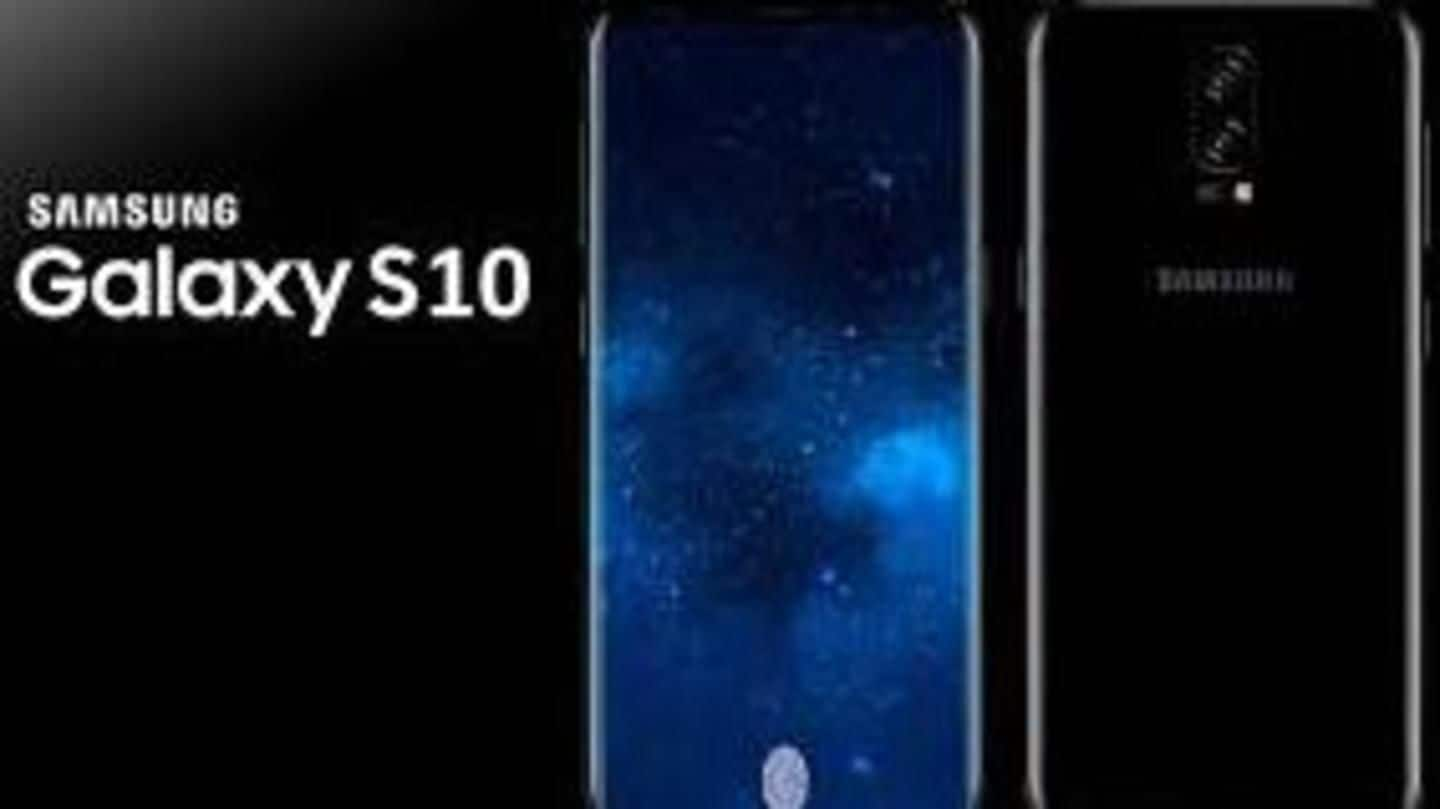 Samsung's next Galaxy S series flagship smartphone Galaxy S10, which will launch in 2019, is codenamed "Beyond," according to reports. The codename could be referring to the Galaxy S10 marking 10 years of these flagship phones, which have provided tough competition to Apple's iPhones. It could also mean Samsung wanting to reach beyond what it has already achieved with the next premium handset.
Samsung looking beyond conventional smartphones
The codename also indicates that the Galaxy S10 might finally debut Samsung's much-rumored foldable smartphones. Samsung mobile chief DJ Koh has already confirmed that foldable smartphones are a work in progress. The Galaxy S8 was codenamed Dream and the Galaxy S9 was codenamed Star.
In-display fingerprint scanner
The Galaxy S10 is also rumored to feature an in-display fingerprint scanner. This allows users to unlock the phone by placing their finger anywhere on the screen. Samsung is looking at several companies like Qualcomm, Synaptics, and Taiwan's Ezestek to pick a feasible under-display fingerprint sensor vendor. It could also end up working with multiple partners to ensure seamless supply during production.
Advanced 3D sensing module for facial recognition
It was earlier reported that the phone will feature an Apple Face ID-like technology with advanced 3D cameras to enable facial unlock and animated emojis. It might also sport a notch. The Galaxy S10 and S10+ will reportedly feature 5.8-inch and 6.3-inch displays, respectively.
Samsung could push Galaxy S10's launch a bit early
Reports claim that Samsung will launch the Galaxy S10 in January 2019, which is much earlier than the company's usual launch date. The Galaxy S9 was launched in February this year and the Galaxy S8 was launched in March 2017. A January launch might be targeted at taking on Apple's 2018 iPhone line-up which could include three new models being unveiled in September 2018.