Sennheiser Momentum True Wireless 2 v/s Apple AirPods Pro
Sennheiser Momentum True Wireless 2 v/s Apple AirPods Pro
Mar 23, 2020, 12:45 am
3 min read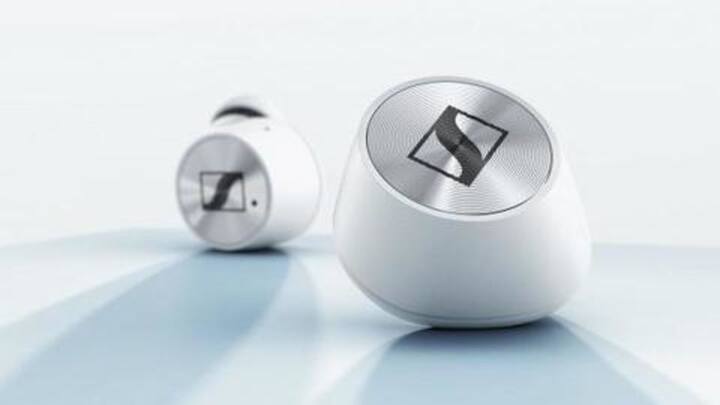 Sennheiser has drawn the battle lines as it looks to take on Apple's AirPods Pro with its upgraded Momentum True Wireless 2. The next-generation earbuds retain the design of their predecessor while offering an active noise cancellation feature, improvements in battery life as well as better sound quality. But can it justify its $300 price-tag against Apple's flagship earphones that cost $50 less?
Sennheiser Momentum 2 v/s AirPods Pro: Design and wearability
The AirPods Pro comes with an all-new design, featuring swappable silicon ear tips for a more secure in-ear fit, a vent system to help equalize pressure, and a small stem that houses touch sensors. In comparison, the Momentum 2 offers the same reliable in-ear design we saw on the first-generation model along with touchpad controls concealed within the outer metallic surface. Winner: AirPods Pro.
Sennheiser Momentum 2 v/s AirPods Pro: Headline features
The AirPod Pro offers features such as Active Noise Cancellation (using two mics) that helps remove background noise, a "Transparency mode" that lets you hear ambient sounds, and "Adaptive EQ" that automatically tunes music based on the shape of your ear. The Momentum 2 also boasts of ANC and Transparent Hearing but uses a single mic to perform these functions. Winner: AirPods Pro.
Sennheiser Momentum 2 v/s AirPods Pro: Audio
The AirPods Pro has a single speaker driver, a high dynamic range amplifier, and a dedicated H1 chip that helps with all the audio processing and evoking Siri by voice commands. Meanwhile, the Sennheiser earbuds come with a custom made 7mm dynamic driver, Qualcomm aptX support, and built-in equalizers that help you customize your listening experience. Winner: You be the judge here.
Sennheiser Momentum 2 v/s AirPods Pro: Compatibility
While both earbuds can connect to most Bluetooth-enabled devices, the AirPods Pro offers some exclusive features when paired with an iPhone or iPad. In comparison, the Momentum 2 has no biases and works well with both iOS and Android devices via the Smart Control app.
Sennheiser Momentum 2 v/s AirPods Pro: Battery life
The Sennheiser earbuds offer up to 7 hours of music playtime with the carry-cum-charging case providing three additional charges. The case charges via USB Type-C port but doesn't support wireless charging. The AirPods Pro, with the power-hungry ANC mode on, promises 4.5 hours of music playback, while the wireless charging case delivers over 24 hours of listening time. Winner: AirPods Pro.
The Momentum 2 fails to justify its premium price tag. The long battery life and improved sound quality are great upgrades, but single-mic ANC and lack of wireless charging can be a deal-breaker for some. Evidently, the AirPods Pro comes as a better option with its improved design, pressure-equalizing vent system, ease of wireless charging, well-tuned ANC, and a cheaper price tag.