Sputnik V: How does Russia's COVID-19 vaccine work?
Sputnik V: How does Russia's COVID-19 vaccine work?
Written by
Siddhant Pandey
Apr 15, 2021, 01:05 am
3 min read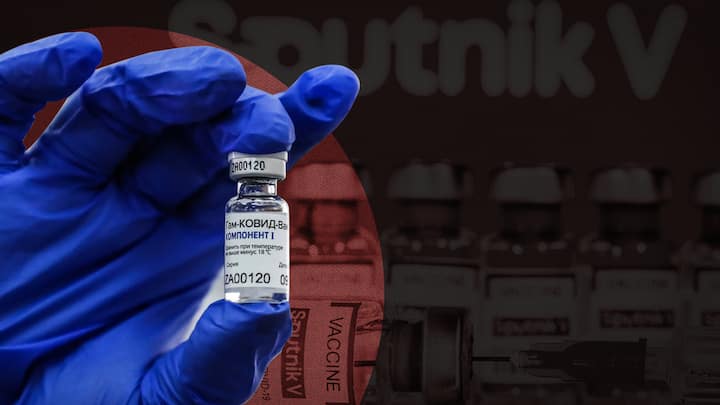 Earlier this week, India's drug regulator approved Russia's COVID-19 vaccine Sputnik V for restricted use in emergency situations. This makes Sputnik V the third vaccine to be approved for use in India after Covishield and COVAXIN. Sputnik V is, however, yet to be rolled out. Here's all you need to know about how the vaccine works and when it will be publicly available.
Sputnik V is an adenoviral vaccine, which uses two adenovirus vectors (rAd26 and rAd5). It was developed by the Gamaleya National Research Institute of Epidemiology and Microbiology in Moscow. The vaccine involves two doses administered 21 days apart. It can be stored at -18°C in its liquid form and at 2-8°C in its freeze-dried form, making storage and transfer easier.
The vaccine utilizes two different viruses (adenoviruses) that cause the common cold in humans. The gene from the two viral vectors, which cause infection, is removed and a gene that produces the SARS-CoV-2 spike protein is added. This helps trigger an immune response against SARS-CoV-2, the virus that causes COVID-19. The use of two viral vectors also helps trigger a stronger immune response.
What is the advantage of using 2 vectors?
Among the leading vaccine candidates, Sputnik V is the only one using two different vectors for different shots. With vaccines that use the same vector for both shots, the immune system's defense mechanism may be triggered for the second dose, making the vaccine less effective.
How effective is Sputnik V?
Results of Sputnik V Phase III trials conducted in Russia, published in The Lancet, found that the vaccine has an efficacy of 91.6%. The figure is based on the analysis of data on 19,866 volunteers, who received both vaccine doses or a placebo at the final control point of 78 confirmed COVID-19 cases. In India, Hyderabad-based firm Dr. Reddy's Laboratories conducted a bridging study.
How many doses will be available in India?
Sputnik V has already been registered in 60 countries. In India, Russia's sovereign wealth fund, the Russian Direct Investment Fund (RDIF), has partnered with several companies including Dr. Reddy's, Gland Pharma, Hetero Biopharma, Virchow Biotech, Panacea Biotec, and Stelis Biopharma to manufacture doses, with roughly 900 million doses lined up. Most of these doses would be exported; 250 million have been earmarked for India.
How much will the vaccine cost?
Reportedly, Dr. Reddy's will begin to supply Sputnik V, imported from Russia, in May. The RDIF has proposed to price the vaccine at less than $10 per shot. It has been reported that the vaccine might be priced at Rs. 500 per dose in India.