Tumblr's porn ban backfires, loses 30% of its traffic
Tumblr's porn ban backfires, loses 30% of its traffic
Mar 16, 2019, 04:24 pm
2 min read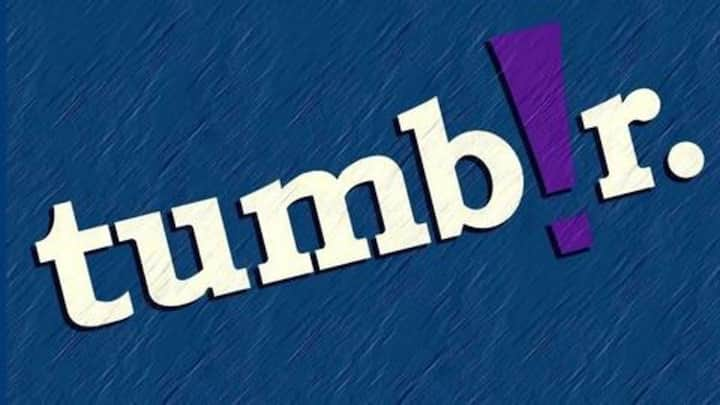 People have started ditching Tumblr in the wake of its recent ban on pornographic content. Since December, when the ban was announced and enforced, the microblogging platform has lost nearly 30% of its global traffic. As adult content was the life-blood of Tumblr, this steep decline reflects on how deeply the ban has disrupted the platform's communities. Here are the details.
Traffic drops by 150 million in two months
According to a report from Web Analytics firm SimilarWeb, Tumblr's global traffic in December was about 520 million - including visits from web and mobile. However, soon after the ban was enforced, the traffic started falling, with global page views declining to 437 million in January 2019. Things got even worse in February as the total traffic went down further to 370 million.
Global traffic was at peak high in July 2018
Notably, Tumblr's numbers were going sky high before the ban. In July 2018, the site had witnessed 642 million page views, which was its highest for the year.
Even Google search interest has dropped
Along with traffic numbers, the search interest in Tumblr has also declined over the last two months. According to stats from Google Trends, the interest in Tumblr was at 100 or highest a day before the ban went into effect. However, since then, the interest has dropped, coming down to a meager 34 on March 13, 2019.
Since its inception, Tumblr had a tolerant attitude toward explicit content, something that allowed adult content lovers, including LGBTQ communities, thrive on the platform. However, in November 2018, the platform was pulled from Apple's App Store for hosting child pornography. In response, Tumblr introduced a sitewide ban on all pornographic and sexually explicit content, instead of cracking down specifically on the exploitation of minors.
Ramifications of the ban were expected
Following the announcement of the ban, users started reacting by claiming they would leave the platform for good. Even a study based on 130 million Tumblr users revealed that nearly 25% of the site's users visited for NSFW content and the ban will likely result in a decline in engagement and traffic. Now, all of this seems to be turning into a dark reality.
Still, Tumblr stands by its decision
"We made a strategic decision for the business that better positions it for long-term growth among more types of users," a Tumblr spokesperson told CNET. "This was the right decision."