Tumblr's iOS app is unavailable because of child pornography
Tumblr's iOS app is unavailable because of child pornography
Nov 20, 2018, 01:36 pm
3 min read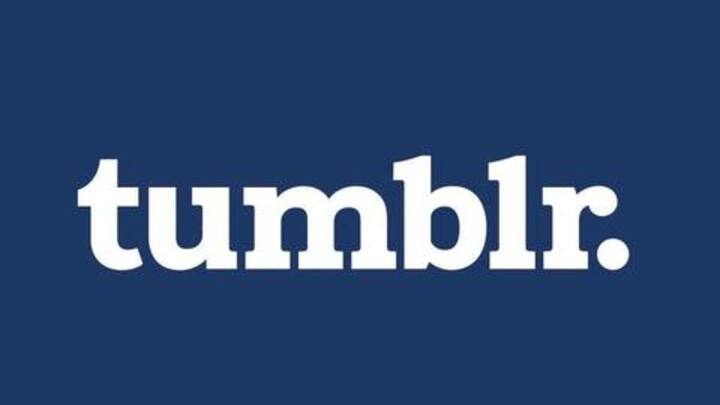 On Sunday, we reported Tumblr's mysterious disappearance from Apple's App Store. The issue left the app inaccessible, with several users complaining about it on Reddit, Twitter, and other platforms. Tumblr, on the other side, said it is working on fixing the problem, but didn't really answer what had happened. Now, we know the exact reason behind this disappearance - child pornography. Here's more.
Child porn got past Tumblr's filters, say sources
As speculated, the micro-blogging platform disappeared due to hosting inappropriate content. Sources told CNET that the site hosted child pornography after its filters failed to detect that content. It isn't clear if Tumblr pulled the app or Apple removed it, but child porn is a matter that requires the involvement of law enforcement, which explains why there was little explanation for the vanishing act.
But, how this content passed Tumblr's filters?
Tumblr recently issued a statement explaining the matter. It said every image uploaded on the platform is "scanned against an industry database of known child sexual abuse material, and images that are detected never reach the platform." However, in this particular case, "a routine audit discovered content on our platform that had not yet been included in the industry database."
Content removed, but no word on the app's return
Tumblr has confirmed that the content in question has been removed from the platform, but there's no word on its scale or the number of users involved. Also, it remains unclear when the app might return to iOS. The company said it is working to restore the app, noting that "content safeguards are a challenging aspect of operating scaled platforms."
Tumblr's statement on the situation
"We're committed to helping build a safe online environment for all users, and we have a zero tolerance policy when it comes to media featuring child sexual exploitation and abuse," the company said. "We're continuously assessing further steps we can take to improve."
Also, this isn't Tumblr's first content-related problem
Tumblr has had a poor run in terms of content moderation. In 2016, the platform was briefly blocked by the Indonesian government over adult content, while last year, South Korea pushed the company to remove certain NSFW posts. Apple, on the other hand, has been pretty strict about its content moderation policy and has blocked apps like Telegram over child porn.
Get Tumblr from purchase history
As the app remains unavailable, first-time users cannot download it. However, those used it previously may get the app by heading over to their purchase history on the App Store. Apple has not yet commented on the matter.