Is Apple compensating for its lack of innovation with lies?
Is Apple compensating for its lack of innovation with lies?
Written by
Shiladitya Ray
Sep 14, 2018, 08:11 pm
3 min read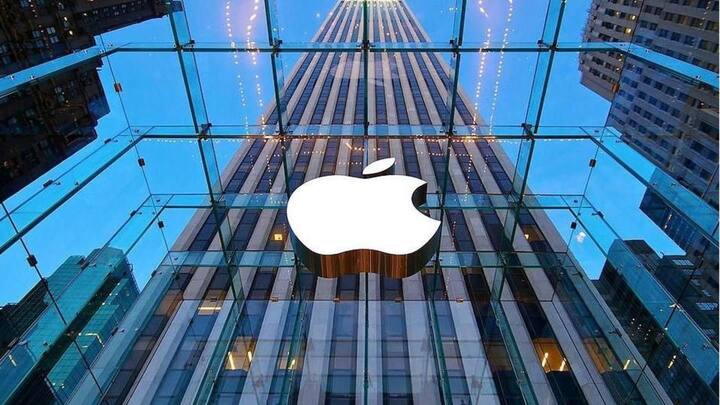 Apple's habit of sensationalizing its every product has come back to haunt it. Turns out, Apple's claim that its A12 Bionic chip was the industry's first-ever 7nm chip was false - Huawei had already unveiled the world's first 7nm chip, the Kirin 980, at the IFA 2018 last month. Is Apple compensating for its lack of innovation with blatant lies? Sure seems like it.
Who was the world's first? The calendar points towards Huawei
On September 12, Phil Schiller took the stage in Cupertino, and introduced the A12 Bionic chip as "the smartest, most powerful chip ever in a smartphone." Incidentally, Schiller's words were almost identical to Huawei CEO Richard Yu's August 31 announcement at IFA 2018 that described the Kirin 980 as the "most powerful and intelligent SoC chipset for smartphones." Both chips use 7nm transistors.
The "world's first" moniker can be viewed differently
However, the "world's first" moniker can be viewed differently. Huawei's Kirin 980 will feature in the upcoming Magic 2 and Mate 20 smartphones, to be released in October. Apple, however, has already launched its iPhones and deliveries are expected by September-end. Thus, while announcement-wise, Huawei was first, delivery-wise Apple is. Regardless, not acknowledging Huawei's announcement was not befitting of a company of Apple's stature.
Huawei subtly and scathingly mocks Apple's inability to innovate
Huawei, of course, didn't take Apple's fib lightly, and has cheekily responded with promo videos of its upcoming October 16 launch event, that subtly mock Apple's lack of innovation. In a series of tweets, Huawei mockingly thanked Apple for "keeping things the same". There's also a rather funny tweet that hints at Apple running around in circles, unable to innovate any more.
Is Apple running around in circles? Huawei thinks so
Huawei thanks Apple for not being able to innovate
Apple made several fibs about the iPhone XS' camera too
Notably, the A12 Bionic chip wasn't the only thing Apple lied about during its September 12 event. As TechCrunch notes, Phil Schiller made as many as seven half-truth statements regarding the iPhone XS' camera, including touting already available technology as "brand new", and making generic, sensational statements about its camera features without providing any specifics.
Maybe it's time for Apple to do some soul searching
It's worth noting that the 2018 iPhones have very little to offer in terms of new technology and innovation, and the fibs take on particular importance in this light. Mistakes can be forgiven. However, if Apple is wilfully ignoring competing products and making blanket statements that are misleading, then maybe it's time Apple does some soul searching before people start seeing through the charade.