SpaceX to launch world's most powerful rocket by January end
SpaceX to launch world's most powerful rocket by January end
Written by
Shiladitya Ray
Jan 07, 2018, 02:43 pm
2 min read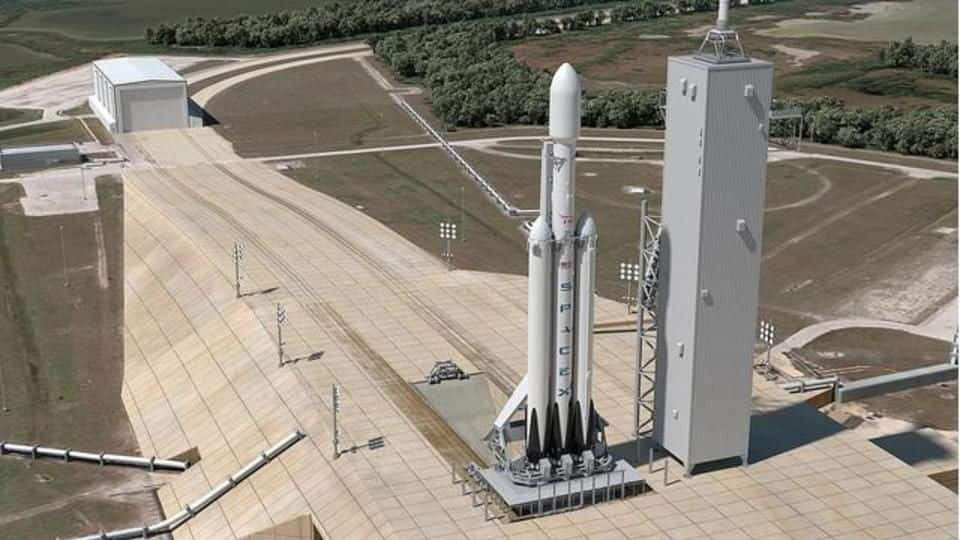 The world's most powerful rocket - the Falcon Heavy - is scheduled for launch by January end, according to SpaceX founder Elon Musk. SpaceX is all set for a test fire next week, but the date of the full launch is yet to be finalized. The rocket had suffered multiple delays, and a successful launch would be another jewel in Musk's crown.
The Falcon Heavy is as powerful as 18 Boeing 747s
The 230-foot-tall Falcon Heavy, according to Musk, is the "most powerful rocket in the world by a factor of two". The Falcon Heavy is capable of carrying a payload of 54 tonnes and can generate 2,500 tons of thrust, roughly equivalent to 18 Boeing 747s flying at full throttle.
SpaceX has a brilliant success rate in launches
SpaceX has launched 49 rockets till date of which 44 have been successful launches. The company is scheduled to launch a top secret US government spacecraft called Zuma today.
What SpaceX has in mind for the Falcon Heavy launch
The launches will be from Kennedy Space Centre in Florida. The test fire of the Falcon Heavy will have a payload comprising the all-electric Tesla Roadster which will be playing rockstar David Bowie's song, Space Oddity, said Musk. SpaceX will attempt to land and recover all three of the rocket's first-stage cores. So far, the company has only attempted single core recoveries.