This Xiaomi power bank can also keep your hands warm
This Xiaomi power bank can also keep your hands warm
Written by
Shubham Sharma
Nov 30, 2019, 01:01 pm
2 min read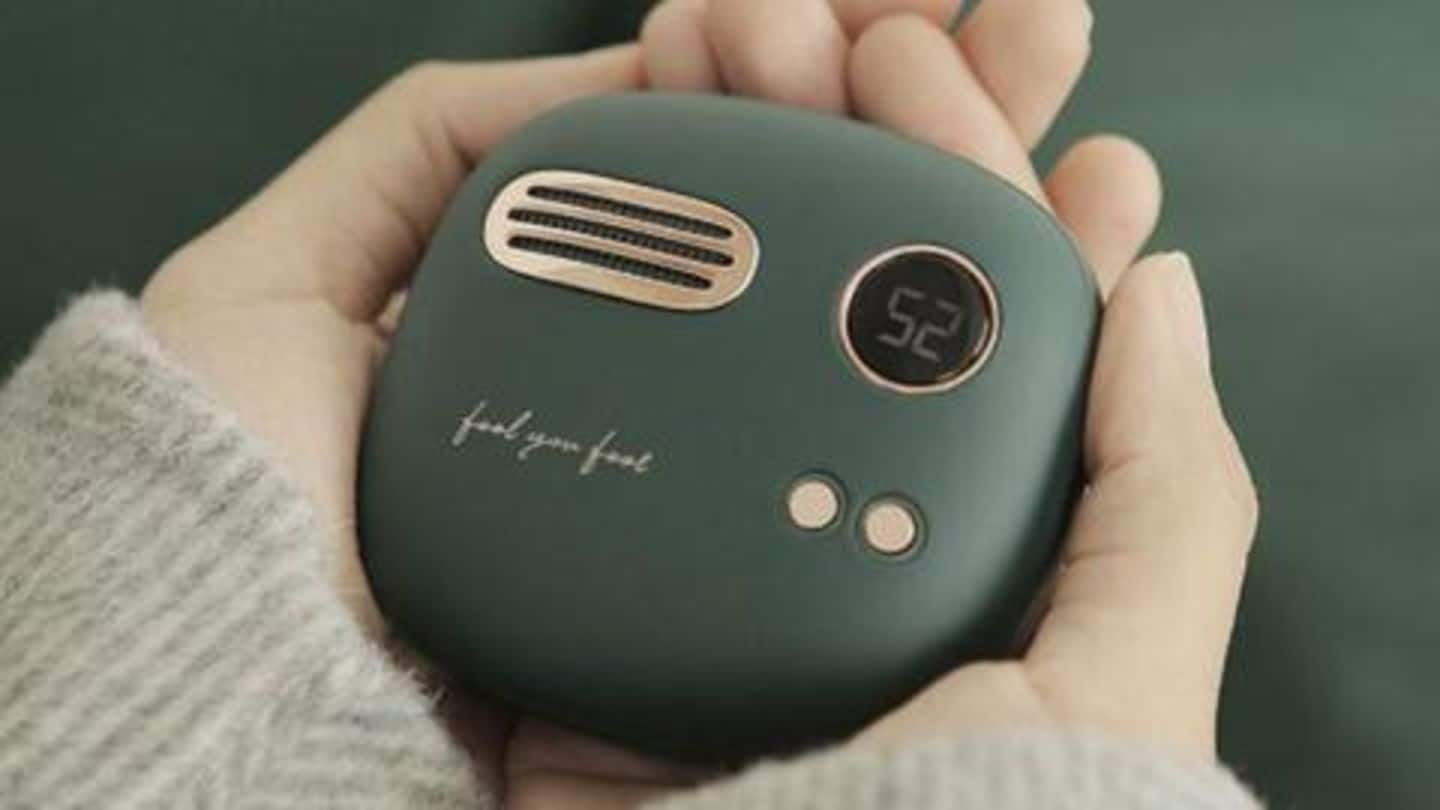 Along with fancy phones, Xiaomi has a knack for making some incredibly cool-looking gadgets. We recently witnessed a smart TV, rechargeable lamp, and trimmer from the Chinese company, and now, in the latest such effort, it has launched a cute little power bank that, interestingly, also doubles up as a hand warmer. Here's all you need to know about it.
'Xiaomi Hand Warmer and Power Bank'
The new device, dubbed Xiaomi Hand Warmer and Power Bank, features a neat ball-like profile that fits easily within the palm of your hand. It features a 5,000mAh battery pack which is enough (although not the best) to keep your phone up and running on-the-go. But, the best part is, this adorable-looking thing also features a built-in warmer for your hands.
It can get as warm as 52 degrees
The warming segment of the device, Xiaomi says, can heat up to as much as 52 degrees. So, basically, during chilly winter days, you could use it to charge your phone as well as to keep your hands warm at the same time. Notably, the company has also placed enough tech in the power bank to avoid problems like overcharging or overheating.
How Xiaomi made the device safe enough for use?
Xiaomi built this device using multi-material composite technology and fire-resistant ABS to minimize the risk of an unexpected fire or an explosion. Plus, in order to prevent overheating while charging, the company has integrated built-in overcharge protection as well as a system to cut the power automatically, if needed. This means you won't have to worry about an accident while using this power bank.
Using this thing is also pretty easy
Despite the two-way function (power bank being the default), the cute Xiaomi device works pretty easily. There are two buttons on the front: one for displaying the remaining charge on its tiny display while the other for activating the hand warmer. As the hand warmer works, the display shows the temperature at which it is warming your hands.
Affordable price, but not available in India
The power bank comes in three color options - Green, Pink, and Red - and has been priced at CNY138 (roughly Rs. 1,400) in China. However, as of now, there's no word on when or if the company will launch the same in India.