India defeat Pakistan to lift Asian Champions Trophy
Published on
Oct 31, 2016, 01:51 pm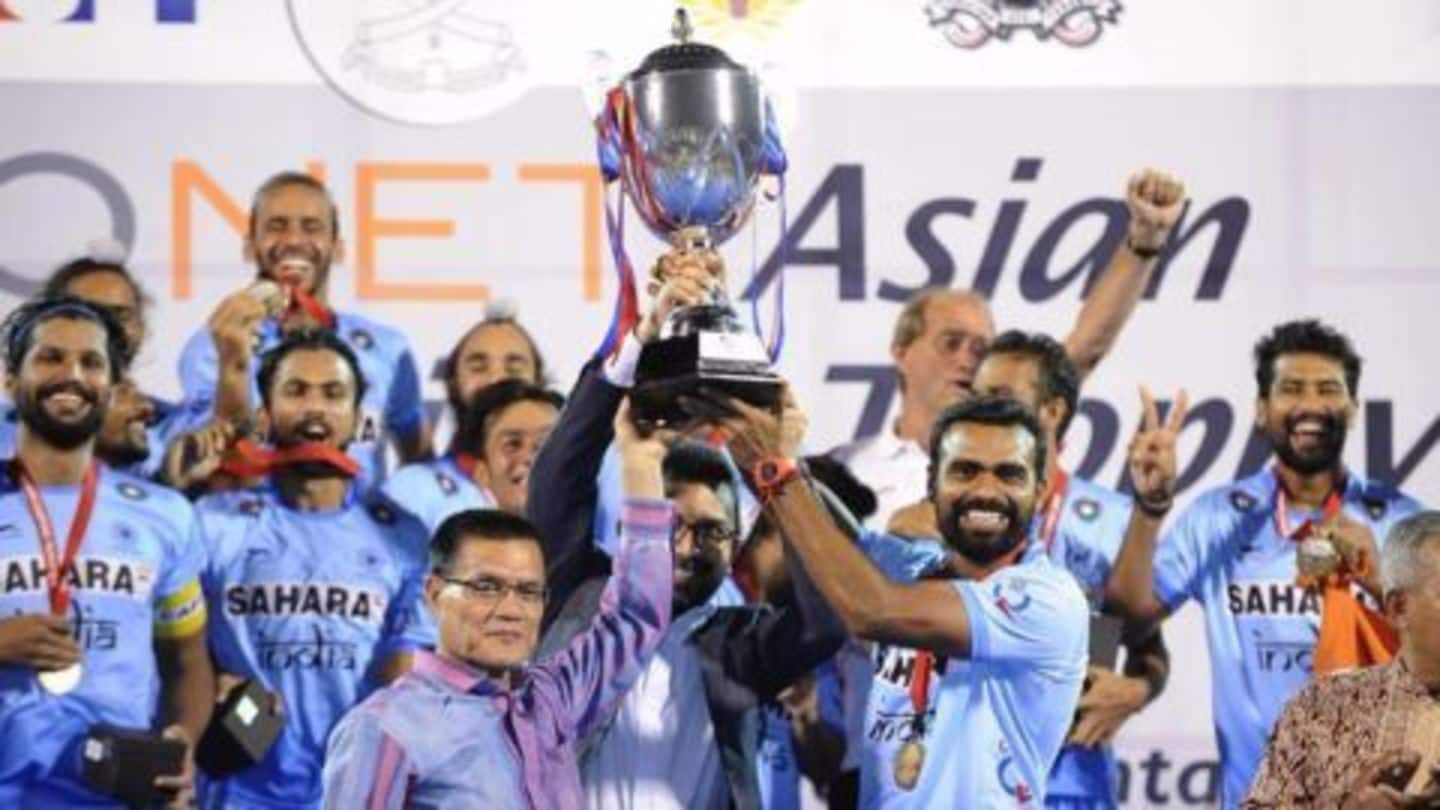 India outclassed Pakistan 3-2 in the finals of the 2016 Asian Champions Trophy hockey tournament to win the title for the second time. Rupinder Pal Singh gave India a lead in the 18th minute. Five minutes later Affan Yousuf scored second goal for India. Pakistan then scored two goals to equal the scores. Nikkin Thimmaiah scored winning goal for India in the 51st minute.
India to take on Pakistan in the title clash
Arch rivals India and Pakistan will face each other in the finals of the 2016 Asian Champions Trophy hockey tournament. In the round robin stage, India had defeated Pakistan 3-2.
India remained unbeaten in the tournament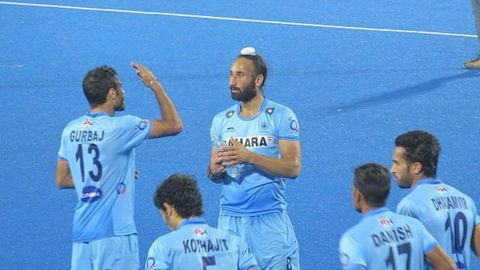 Indian team started their campaign with a 10-2 win over Japan. Against Korea, India could not register a win and the match ended 1-1. In next matches against Pakistan, China and Malaysia, the Indian team did not have much difficulty to continue their dominance in the tournament. The semi-final match against Korea ended in a 2-2 draw. India won 5-4 in the penalty shootouts.
Defending champs had a road full of hurdles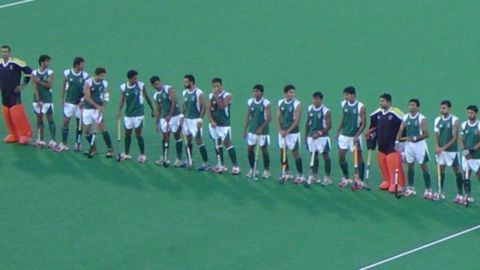 Pakistan did not have a good start at the tournament having lost the opening match to the host team Malaysia. They then defeated Korea 1-0 in the next match; only to lose the third match against India. However, Pakistan registered easy wins in the next two matches against Japan and China. In the semi-final match, Pakistan won 3-2 in penalty shootouts after 1-1 draw.
Rupinder named 'Player of the tournament'
India's Rupinder Pal Singh was named the 'Player of the Tournament' after the finals. He scored 11 goals in seven matches, all from the penalty shootouts.