Ronaldo wins his fourth Ballon d'Or
Last updated on
Dec 13, 2016, 11:50 am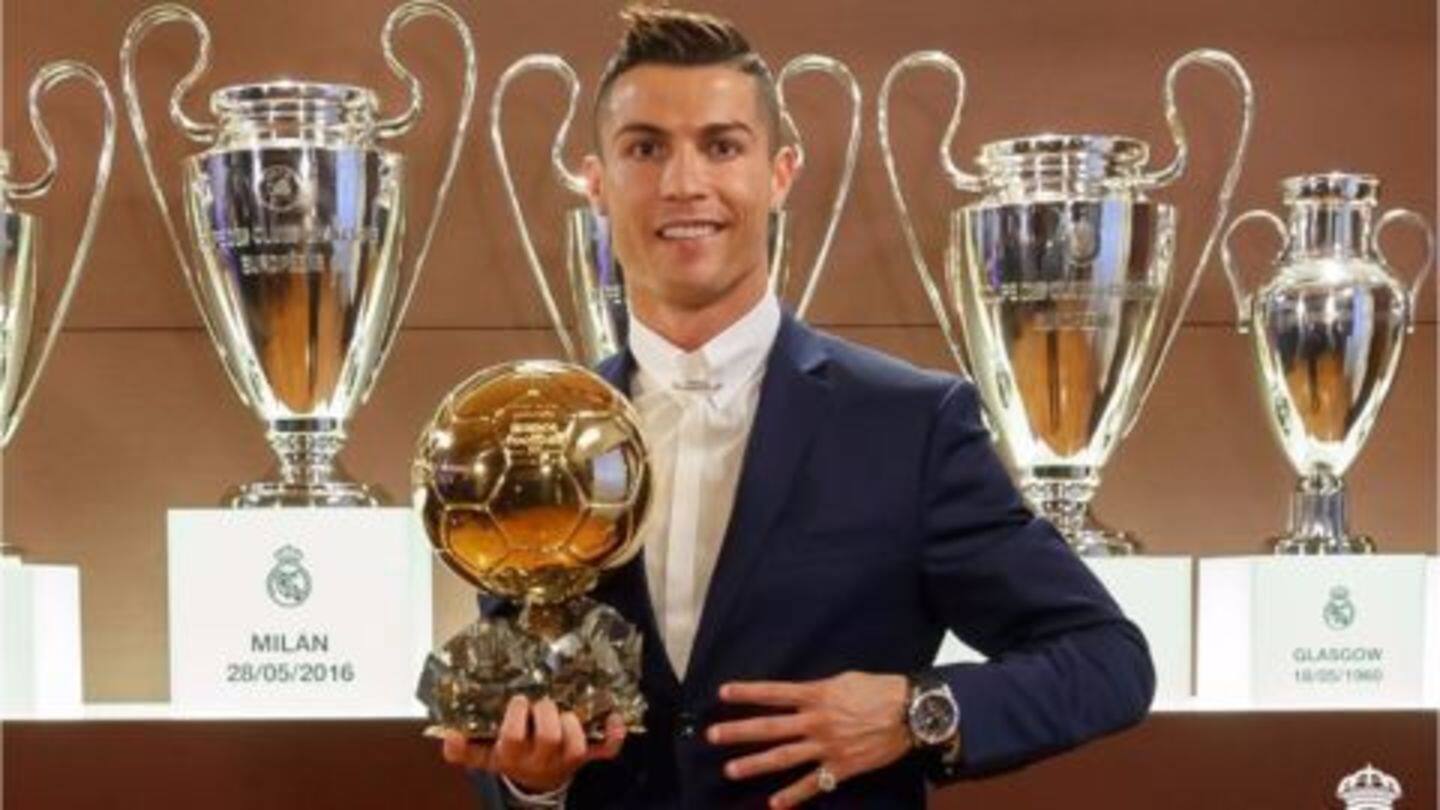 Real Madrid's Cristiano Ronaldo is having the best year of his life. After Champions Trophy and Euro 2016 wins, he has now won the Ballon d'Or for the fourth time in his career. Ronaldo had earlier won the title in 2008, 2013 and 2014. The 31-year Portugal captain beat his Argentine rival Lionel Messi, who has five Ballon d'Or awards.
FIFA Ballon d'Or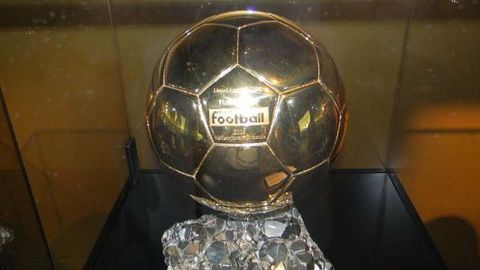 The FIFA Ballon d'Or is an annual football award given to the world's best men's player. It was a merger between FIFA's Best Player of the Year award and France Football's Ballon d'Or. The association between two football bodies started in 2010 and the award is given on the basis of the votes of international journalists, coaches of national teams and captains.
Lionel Messi and Cristiano Ronaldo only winners of the award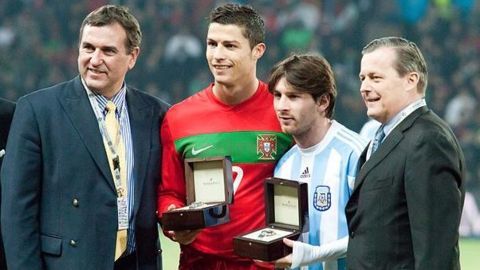 The FIFA Ballon d'Or has seen only two winners - Lionel Messi and Cristiano Ronaldo. Lionel Messi had won the inaugural Ballon d'Or in the year 2010 and continued to win it for the next two years, it was a hat-trick for the Argentine superstar. Ronaldo then won the award twice, in 2013 and 2014. The 2015 trophy was again awarded to Lionel Messi.
FIFA and France Football end association
FIFA ended its association with France Football to introduce its own awards known as 'The Best FIFA Football Awards.' The first ceremony will be held on 9 January 2017 in Zurich.
I feel so proud and happy: Ronaldo
After winning the Ballon d'Or, Ronaldo said, "I never thought in my mind that I would win the Golden Ball four times. I am pleased. I feel so proud and happy."