Lewis Hamilton wins Brazilian Grand Prix
Lewis Hamilton wins Brazilian Grand Prix
Written by
Rishikesh Malkhede
Nov 14, 2016, 04:54 pm
2 min read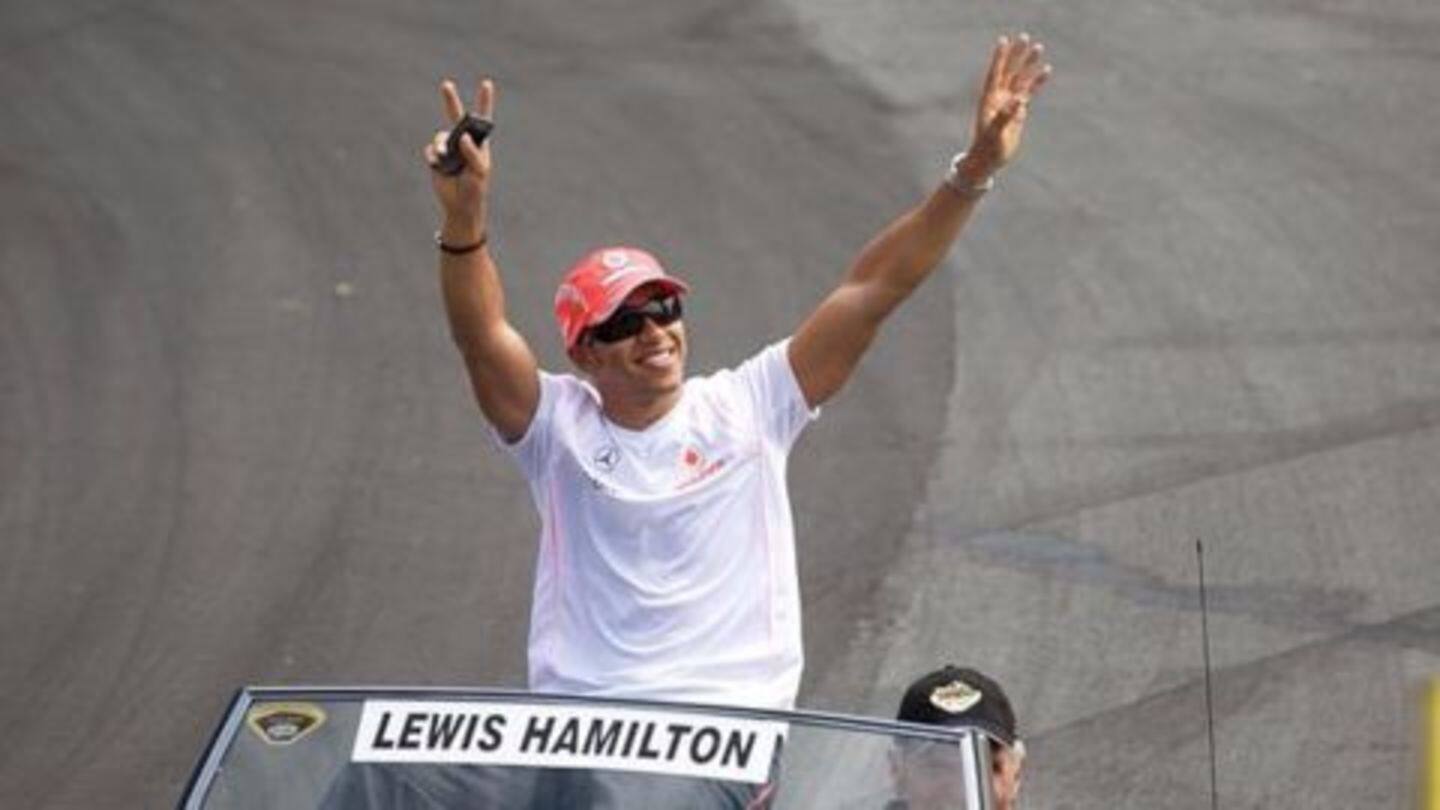 Mercedes driver Lewis Hamilton won his ninth race of the season after finishing first in the Brazilian Grand Prix in Sau Paulo. It was his first win at the Brazilian GP. The race, which started under the safety car was filled with crashes, red flags and two stoppages. Lewis's team-mate Nico Roseberg finished second while Max Verstappen of Red Bull racing finished third.
Brazilian Grand Prix is an annual Formula One Championship race held at the Autódromo José Carlos Pace motor-sport circuit in Sao Paulo. The GP was first held in the year 1972. Former French driver and four time Formula One drivers' champion Alain Prost has won the Brazilian GP four times, most by any racer till now.
Max Verstappen voted 'Driver of the day'
Red Bull driver Max Verstappen was voted as the 'driver of the day' and also earned praise from his team's boss. After being left down at 13th position in the final ten laps, he finished the race third with some brilliant show of driving.
High-speed accidents, two stoppages and safety cars
The Brazilian GP saw first accident just after five laps when Sauber's Marcus Ericsson hit the pit and brought back the safety cars. Kimi Raikkonen suffered a crash which led to stoppage of the race for the first time. The race was stopped for the second time when the rain made the conditions dangerous. Safety cars were again brought back when Felipe Massa crashed.
Alonso angry with Sebastian Vettel
In the 42nd lap of Brazilian GP, Sebastian Vettel passed Fernando Alonso causing him to go off-track. Alonso, after the race said that next time if he is in same situation, he will just drive into Vettel.
Lewis's win takes him to Abu Dhabi Grand Prix
After winning at the Brazilian GP, Lewis Hamilton would now compete in Abu Dhabi Grand Prix which will take place on 27 November. Nico is 12 points ahead of Hamilton and needs to finish on the podium to win the Drivers' Championship. For Hamilton to win the title, he will have to finish first and hope that Nico would not finish in top three.