Female WWE wrestlers with the best finishing moves
Female WWE wrestlers with the best finishing moves
Sep 12, 2018, 02:17 pm
3 min read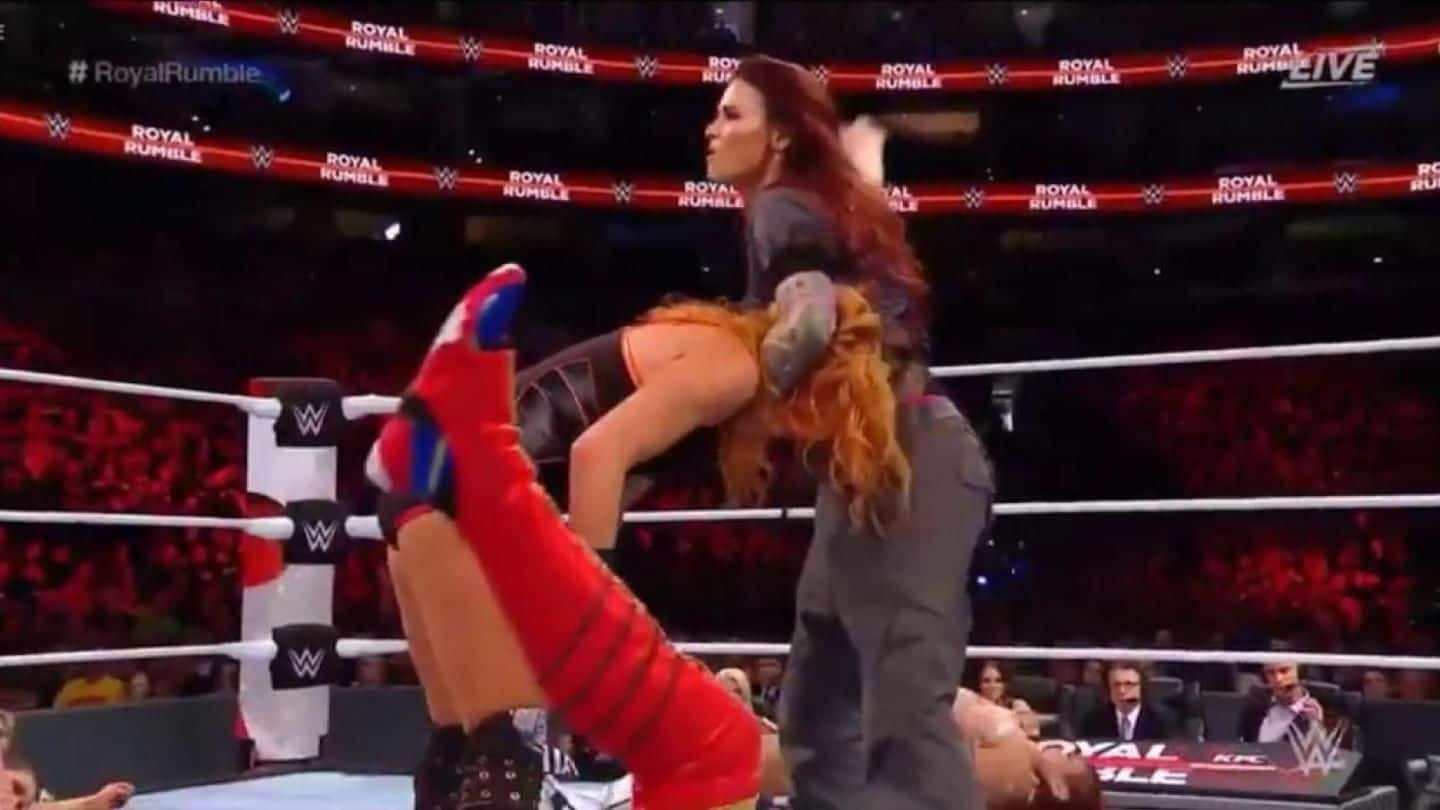 When we talk about the wrestlers with the best moves, we usually tend to talk about the male superstars, who have dominated the business of professional wrestling. However, we often forget that women have been an integral part of the business and many female superstars have had the coolest of finishing moves. Here are the five best moves of female wrestlers.
Sasha Banks and her 'Bank Statement'
The cousin of rapper Snoop Dogg, Banks is a gifted wrestler who has been performing for WWE since 2012. Banks has achieved great feats as a wrestler and her feud with Charlotte Flair is one of the most intense performances, seen in the present era. Her move 'Bank Statement', a chin-lock submission hold, has been greatly effective in putting down opponents in no time.
The new face of WWE: Ronda Rousey
Before she joined WWE in 2018, Ronda was an accomplished athlete in mixed martial arts. She was already a champion at UFC. She mainly uses the Samoan drop as her finishing move, and is probably the first female wrestler to do so. The move is perfect for someone as powerful as her. Another cool finisher of hers is the 'armbar', the effective submission hold.
The most popular female wrestler: Trish Stratus
The record 7-time holder of the WWE Women's Championship, Trish Stratus had some cool moves up her sleeves during her prime at the WWE. Stratus showed her inimitable athleticism and prowess with the moves like 'Stratusfaction', the sharpshooter, the Chick Kick among many others. Sharpshooter was used by her at Unforgiven 2006 as a homage to fellow Canadian wrestling legend Bret 'The Hitman' Hart.
A wrestling pioneer among women: Chyna
Chyna is one of the toughest women to ever join WWE. She is the only woman ever to feature in the Royal Rumble as well as to hold the Intercontinental Championship. She was also a member of the stable Degeneration X headed by Shawn Michaels and Triple H. Her finishing moves, the Jackknife Powerbomb and the Pedigree, were intense and powerful.
Moonslauts and Twists of Fate: Lita
After a brief stint with Extreme Championship Wrestling, Lita signed up with WWE in 2000. She won her first Women's Championship when she defeated Stephanie McMahon and then had a legendary feud with Trish Stratus. Her athletic maneuvers set her apart from her contemporaries, and the moonslauts from the top rope as well as the Twist of Fate neckbreaker are synonymous with Lita.