5 WWE storylines that would have been epic
5 WWE storylines that would have been epic
Sep 10, 2018, 01:36 pm
3 min read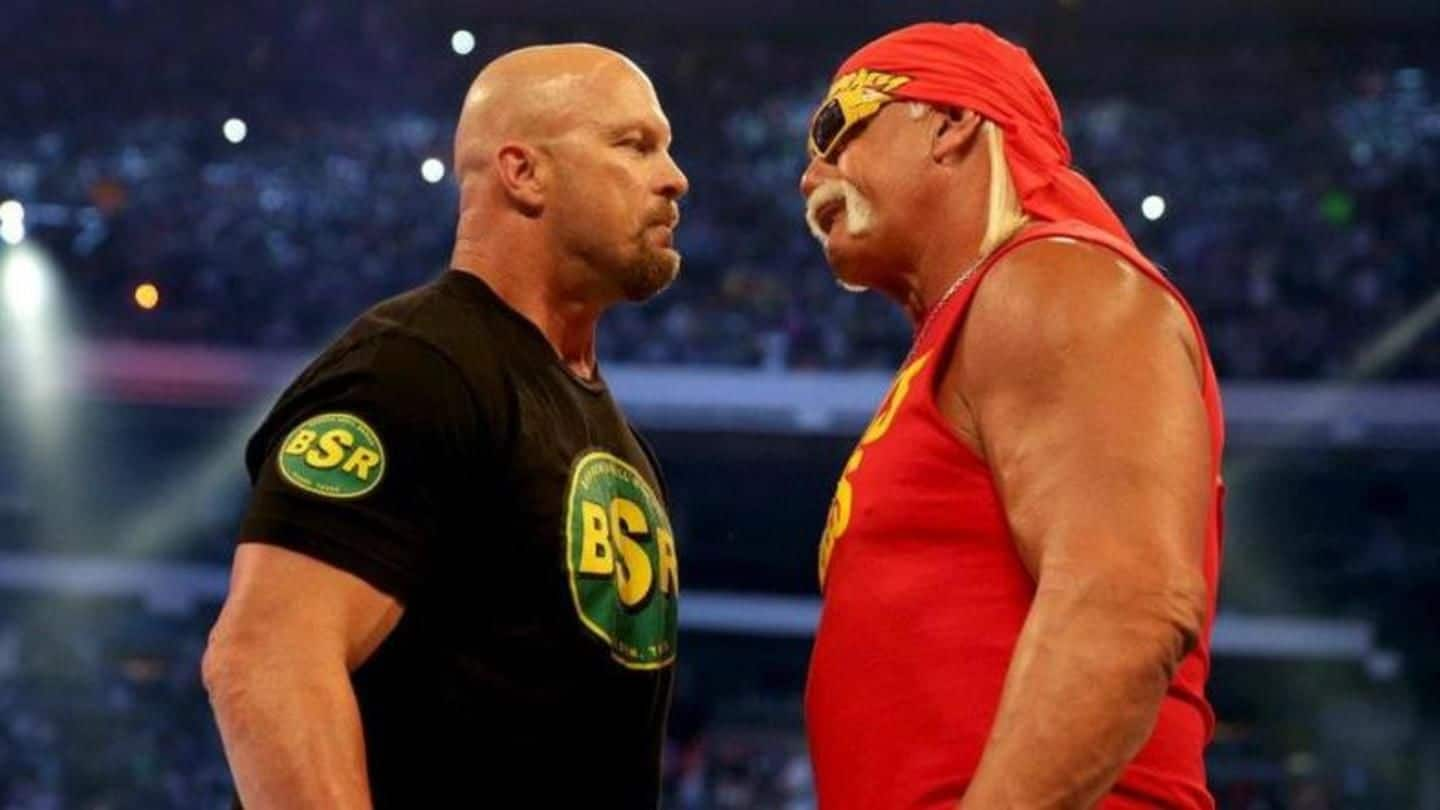 WWE thrives on great writing as fans love getting engrossed in storylines and seeing which of their favorite superstars come out on top. Even though, WWE has given us great stories over the years, some have been quite bad. On the other hand, there have been some insanely good ideas, which did not reach fruition. Here are 5 such amazing storylines that never happened.
The Beast Incarnate facing the Hulkster would have been phenomenal
Brock Lesnar debuted in WWE in 2002, and since the beginning, he was seen as the man who would dominate the business. Although, he faced Hogan once and even managed to defeat the legend, WWE had plans to book the two again in an epic Survivor Series encounter. This could have easily become one of the greatest Survivor Series matches of all time.
Randy Orton could have ended 'The Streak'
During his initial days, Randy Orton was playing the role of the 'Legend Killer', defeating icons of the business including Shawn Michaels and Mick Foley. The pinnacle of the gimmick could have been achieved if, according to WWE's plans, Orton had gone on to defeat Taker in their WrestleMania 21 match. However, Orton stepped back out of respect though Undertaker, himself, had agreed.
Paul Bearer and The Undertaker together one last time
The WrestleMania match between Undertaker and CM Punk was planned to be the one featuring the two greatest managers in WWE history- Paul Bearer and Paul Heyman. WWE had initially planned to extend Punk's record WWE title reign to stretch to WrestleMania and put both streaks, on the line, along with the two managers, on each wrestler's side. Unfortunately, it never materialized.
The Rattlesnake taking it up with the Hulkster
Stone Cold and Hulk Hogan have hardcore fans who just love and adore their favorite superstar. To see these two men, who gave WWE all its popularity, would have been a moment to be preserved in history. However, as per reports, the idea was pitched, but Austin declined because he was unsure of the quality of wrestling due to Hogan's age.
These two greats would have set the bar quite high
Shawn Michaels and Eddie Guerrero are two great high-fliers and could sell of wrestling moves like no other. WWE, according to reports, did plan an epic match between the two at WrestleMania. However, before anything could start, Guerrero passed away and Michaels ended up facing Vince McMahon in a No Holds Barred match.