Here are some interesting records held by Mohamed Salah
Here are some interesting records held by Mohamed Salah
Aug 25, 2019, 04:51 pm
2 min read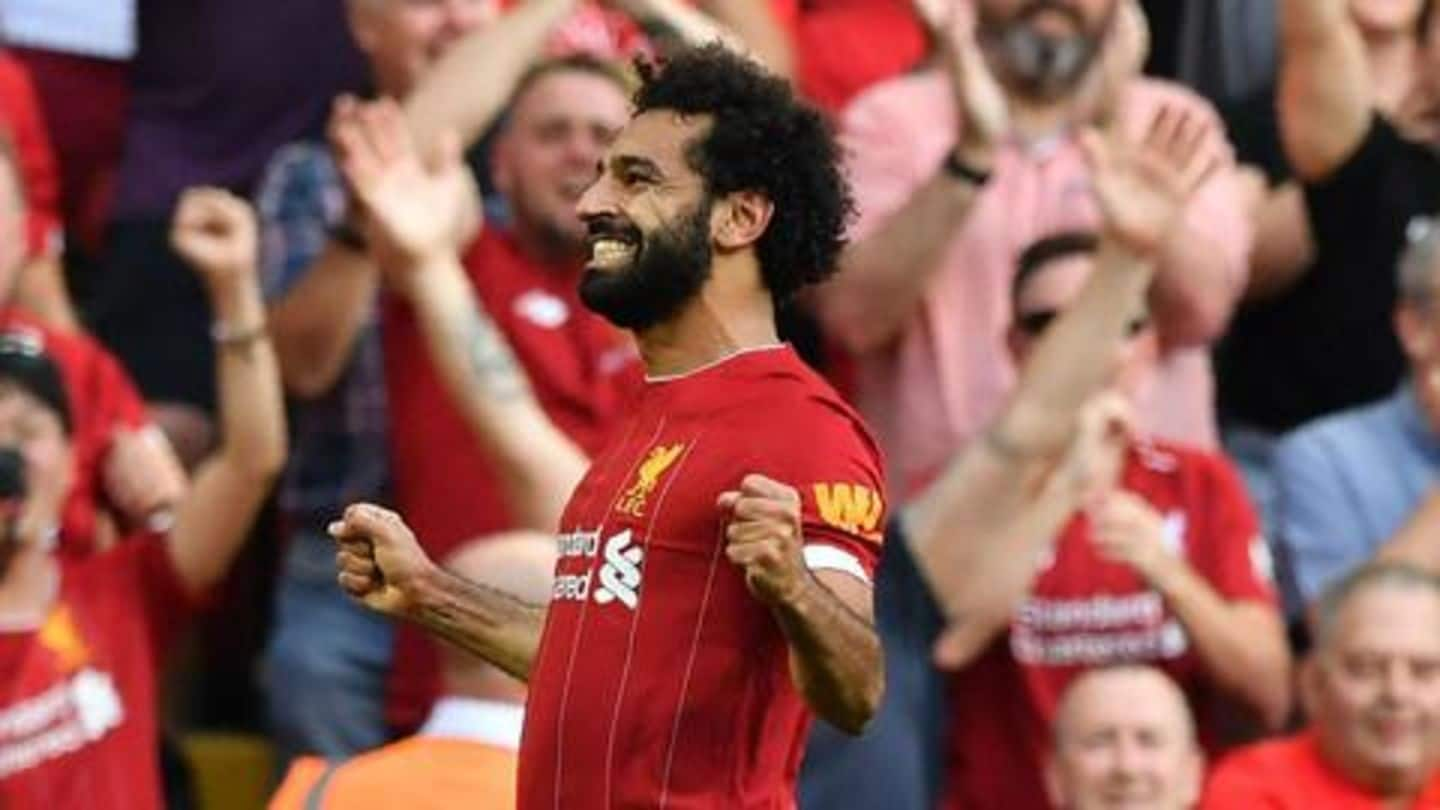 Egyptian superstar Mohamed Salah has been on a roll ever since he has signed for Premier League giants Liverpool. Since 2017, he has made a tremendous impact for the club and has already won a Champions League title. Having scored 74 goals in 109 matches to date for the club, he has scripted a number of records as we take a look at some.
Most goals in a 38-game EPL season
Salah was on a goal-scoring spree ever since he joined the club. His intent was evident from the opening season (2017-18) and proved his worth when he finished the campaign as the highest goal-scorer in a single 38-game season. He scored 32 goals in 36 appearances and as a result, he bagged the Premier League Player of the Season award.
Most goals by an African in a UCL season
His enormous success in the opening season was not just limited to the EPL but continued in the European platform as well. As Liverpool finished runners-up during the season, Salah managed to score 11 goals in the competition in 2017-18. In the process, he became the highest-scoring African in a single season of the tournament, going past Samuel Eto'o's record of eight.
Most goals in a debut season for Liverpool
The opening season saw a relentless approach from Salah, as his consistent goal-scoring spree saw him create a club record. Across competitions during the 2017-18 season, Salah managed to score 44 goals in 52 appearances. Consequently, he became Liverpool's top goal-scorer in the debut season, going past Fernando Torres's record of 33 from 46, 10 seasons earlier.
Most goals by an Egyptian in Serie A
Salah's success is not just limited to England, but it had all started in Italy. Playing for Roma and Fiorentina, Salah made a great name for himself, before he was identified by Liverpool as their potential target. He scored a total of 35 goals in 81 appearances and thus became the highest-scoring Egyptian in the Serie A to date.
Not just scoring goals, but Salah is also good at assisting and is a complete team player. His record assists came in Italy where he had provided 15 assists during the 2016-17, across competitions, playing for AS Roma, asides scoring 19 goals in 41 matches.