Messi or Maradona? Sir Alex Ferguson reveals his pick
Messi or Maradona? Sir Alex Ferguson reveals his pick
Jan 28, 2019, 06:35 pm
2 min read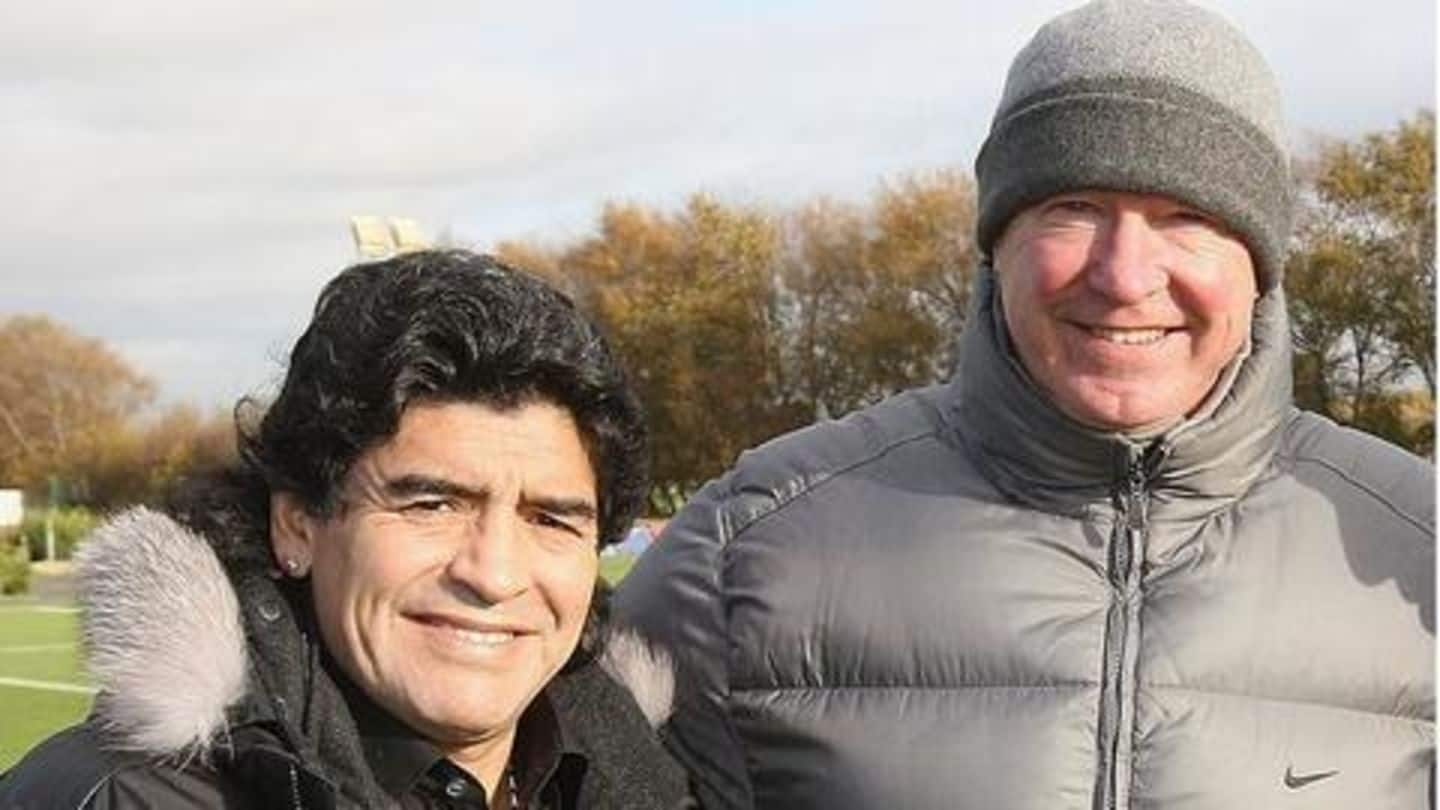 Sir Alex Ferguson, arguably the greatest football manager ever, has now voiced his opinion on who he thinks is the greatest Argentine footballer between Lionel Messi and Diego Maradona. After eminent sports journalist Hugh McIlvanney passed away, Sir Alex, in an interview with The Times talked about their discussion on Lionel Messi and Diego Maradona. Read on for more details.
How did the conversation start in the first place?
In his interview, Ferguson talked about a Sunday Times lunch he attended where McIlvanney was present along with Liverpool legend Graeme Souness. Souness and McIlvanney were arguing over who is better between Maradona and Messi. Souness took the Blaugrana legend's side, while McIlvanney was all for Maradona. It was there that Ferguson revealed his opinion and, like Souness, rated Messi above Maradona.
Ferguson has provided the reason for his choice
According to the legendary manager, Messi's run at the very top is far longer than what Maradona enjoyed. Messi has been among the two best players in the world for more than a decade now, and has won all the club honors one can dream of. Maradona, on the other hand, took Serie A strugglers Napoli to league victories and a UEFA Cup triumph.
Why saying who is the better is not easy
Maradona had the ability to take any mildly-performing team and bring the best out of them, thanks to his influence on the team and leadership skills par extraordinaire. No other World Cup has been so centered around one man as was Mexico 1986, where El Diego took his team to glory almost single-handedly. Messi, however, has always played with amazing talents in Barcelona.
There are strong arguments in Messi's favor
Messi might not have had success with his national team, but his exploits in club football is probably the greatest in history. He has won four Champions Leagues, nine La Liga titles, five Ballon d'Or awards, and was the first to win it four times consecutively. He also has won five European Golden Shoes and is Argentina and Barcelona's highest-ever goalscorer.