Legendary goalkeeper Gianluigi Buffon turns 41 today
Legendary goalkeeper Gianluigi Buffon turns 41 today
Jan 28, 2019, 06:16 pm
2 min read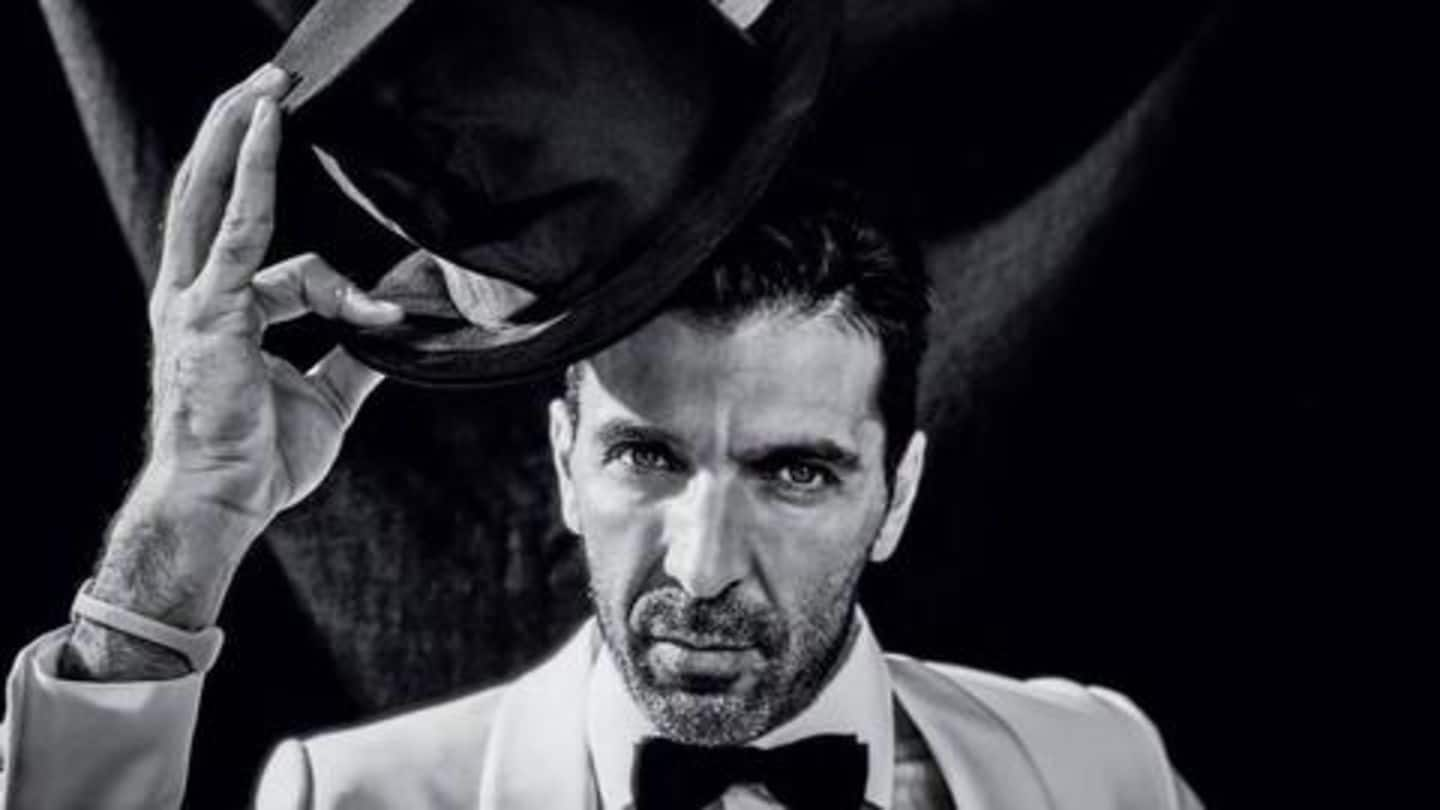 From Iker Casillas to Manuel Neuer, top goalkeepers in modern football have one icon - Gianluigi Buffon. Buffon has been one of the best goalkeepers in footballing history, and even today, when he turns 41, Buffon continues to mesmerize us on the field. From the World Cup to the Serie A, nothing has remained beyond his grasp. We salute the legend on his birthday.
How did the legend's journey begin?
A youth product of Parma, Buffon was with the club's senior team from 1995 to 2001. Juventus came calling in 2001, and paid a whopping €52 million for him, a record fee for a goalkeeper that was broken by Liverpool's purchase of Alisson this season. Buffon showed his class from the very beginning, helping Juventus win the Serie A in his first two seasons.
Relegation and World Cup came together
When Juventus were relegated to Serie B in 2006 due to betting controversies, many top players left the club, but Buffon showed his loyalty and stayed on. Juventus won the 2006-07 Serie B, and in the same year, Buffon was selected as the first-choice goalkeeper for the 2006 World Cup. He helped Italy win the competition and was adjudged the tournament's best goalkeeper.
Football legends only have words of praise for Buffon
Numerous football legends have agreed on the genius of Gigi Buffon. Zlatan Ibrahimovic considers him the toughest goalkeeper he has ever faced, while long-time teammate Andrea Pirlo believes Buffon has no weakness. Brazilian legend Ronaldinho believes Buffon will always be remembered and admired for his consistency. All coaches under whom he has worked, from Allegri to Fabio Capello, have acknowledged Buffon's influence on their successes.
Buffon is one of the most decorated players ever
Buffon has won the Serie A on nine occasions and the Coppa Italia five times. He has also won the Supercoppa Italiana on six occasions and the UEFA Cup once. His greatest achievement is the 2006 World Cup, which Italy won against France on penalties.
Which are some of the individual honors Buffon has won?
IFFHS crowned Buffon as the Best Goalkeeper of the past 25 years (1987-2012), and also the Best Goalkeeper of The Decade (2000-2010). He has been crowned Serie A's Goalkeeper of the Year on 12 occasions. Buffon has also won the Best European Goalkeeper Award thrice and was included in the Team of the Decade by both ESPN and Sports Illustrated. He is a part of Juventus' Greatest XI ever.