Neymar might miss Champions League clash against Manchester United
Neymar might miss Champions League clash against Manchester United
Jan 28, 2019, 06:06 pm
2 min read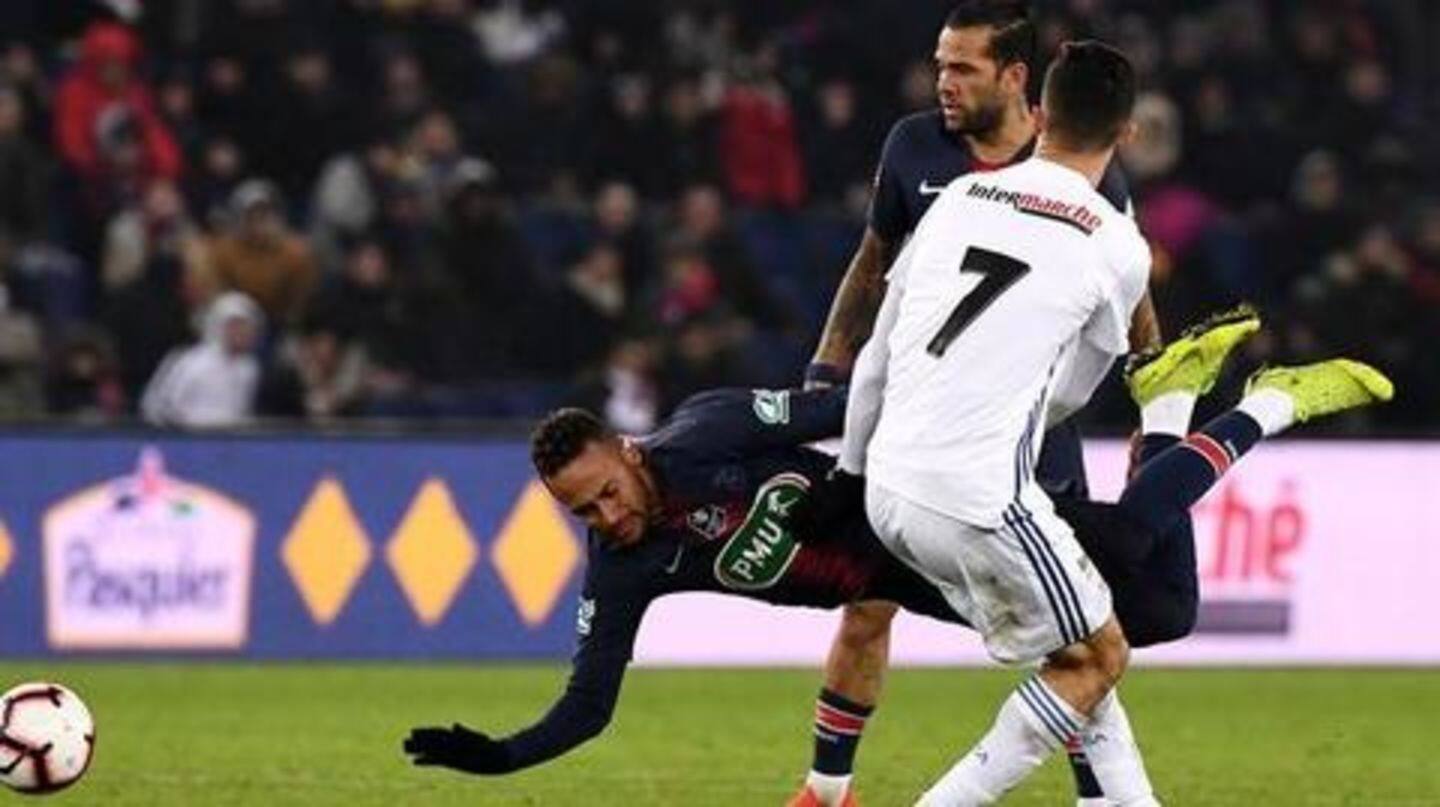 Paris Saint-Germain have reason to worry before the round of 16 stage of the UEFA Champions League starts. Manager Thomas Tuchel has said that PSG talisman Neymar might not be fit to participate in their match against Manchester United. Neymar had picked up an injury in a Coupe de France match against Strasbourg a few days back. Read on for further details.
Details on the injury suffered by the Brazilian
Neymar fractured his metatarsal during the Strasbourg match, and as of now, it is unclear when he will be back in action. Notably, this was the same injury that Neymar had suffered last season and it had affected his World Cup performance with Brazil to a large extent. Without Neymar, PSG might face problems against an in-form United.
Tuchel on Neymar: It's going to be very difficult
Commenting on Neymar's status, PSG manager Thomas Tuchel has said that he still does not have an idea about the seriousness of the injury. He added that it was too early to predict a return date for the Brazilian. "We have to wait for the first week and its reaction to treatment. Only after that can we be more precise", he explained.
Manchester United are playing like a charm as of now
Manchester United have seen an amazing resurgence in their performance under Ole Gunnar Solskjaer. Under him, they're yet to lose or draw a single match, having won eight matches at a stretch. They've slain EPL giants like Tottenham and Arsenal along the way. With Premier League hopes gone, Solskjaer will surely try to get the best out of his players in the UCL.
When will the two sides face each other?
Manchester United and PSG will clash in the Champions League round of 16 on February 13 at Old Trafford, while the next leg is scheduled for March 7. It is difficult to gauge who will be the winner considering United's current surge in form. Had Mourinho still been in charge, the match probably would've been a cakewalk for the Parisians.