Tickets to see Liverpool win the EPL selling for £6,000
Tickets to see Liverpool win the EPL selling for £6,000
Jan 28, 2019, 05:12 pm
2 min read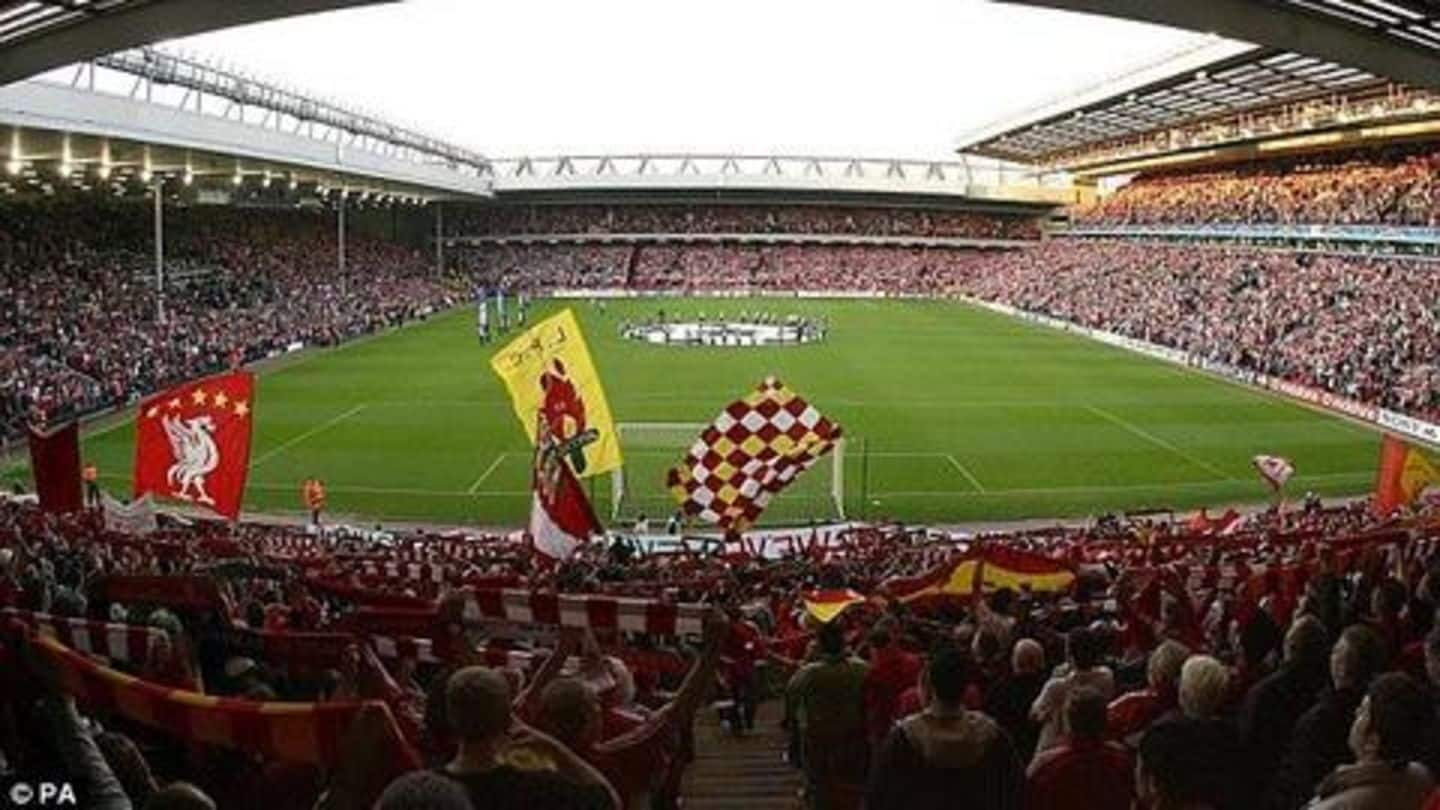 Liverpool are by far the best team in the Premier League this season, and have held on to their top-spot for long. They've suffered just a single defeat at the hands of second-placed Manchester City. As the season proceeds towards the end, ticket resales for the season's last match, where Liverpool could potentially lift the EPL trophy, have touched a £6,000 high.
Here are the ticket prices on some resale websites
Spanish resale website Live Football Tickets has been selling tickets starting from £1,100. The website is also charging an eye-popping £5,950 each for two lower-tier KK Block seats excluding additional booking charges. They're also offering hospitality packages with a four-course meal and complimentary drinks for £4,999. Another website called ticket4football is selling two tickets on the Kop at £3,308 with booking charges of £736.71. A regular ticket (adult) normally costs £37-£59.
Only the rich can witness history, it seems
If there are resale websites available and there's demand for a ticket costing £5,950, it's indeed an extremely profitable business. Yet, it only shows that the world is getting used to the fact that only the rich can witness history - no working man can afford a £5,950 football match ticket. You maybe Liverpool's biggest fan, but sorry if you don't have the money to show it.
Liverpool are on the brink of making history
If Jurgen Klopp can guide Liverpool to Premier League glory, it will be a milestone moment in the club's history. If Liverpool indeed win the league, they'll be crowned champions after 29 years, and will register their 19th top-flight league victory and their first-ever Premier League win. Whether they'll be able to do so will become clearer as the season progresses.