Alexis Sanchez's goals cost £6 million each for Manchester United
Alexis Sanchez's goals cost £6 million each for Manchester United
Jan 22, 2019, 09:03 pm
2 min read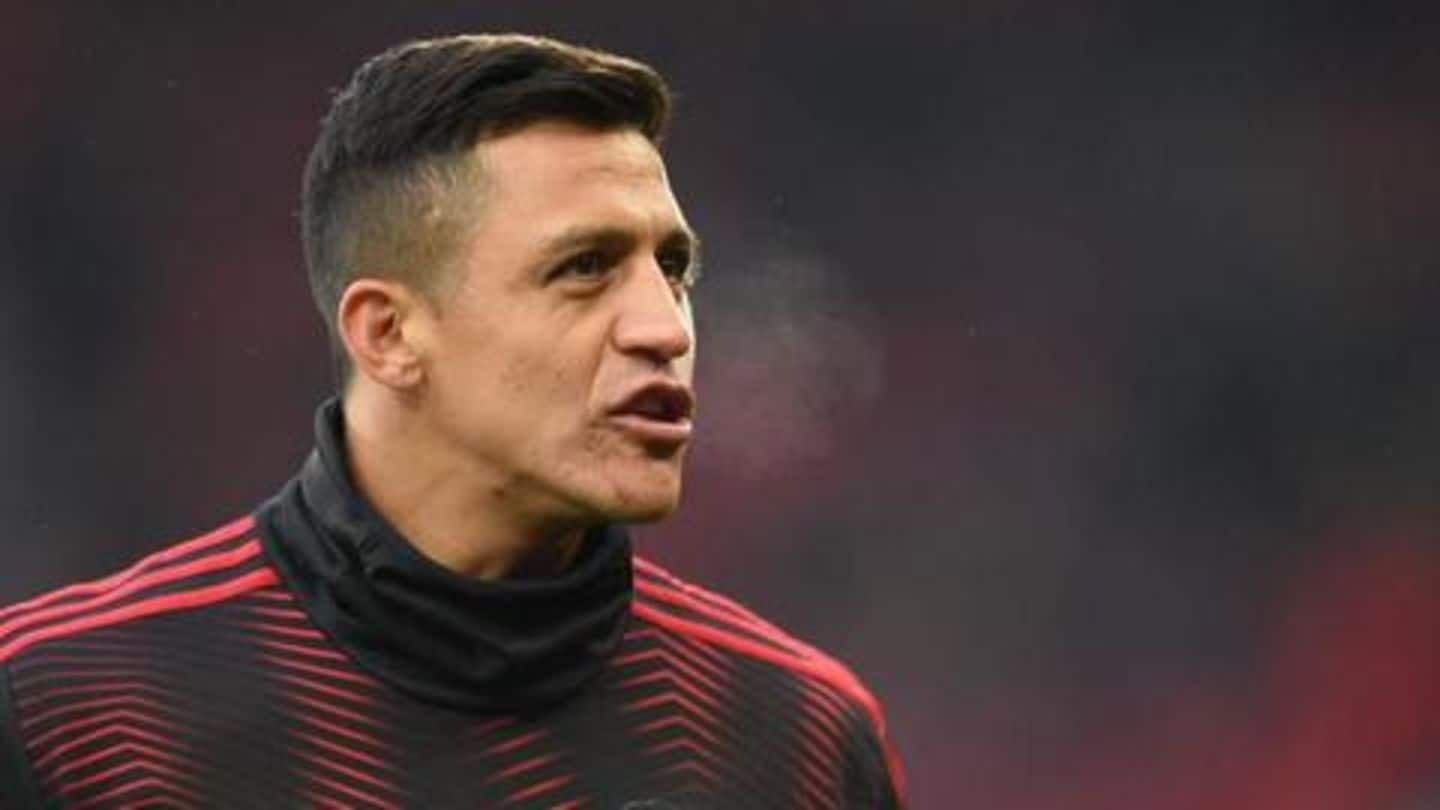 Manchester United fans around the world were excited when they came to know last season that an accomplished player like Alexis Sanchez would be joining their ranks. Sanchez was chased by both the Manchester teams, but Mourinho finally managed to bring him to Old Trafford. However, the Chilean, who is paid £25 million a year, has scored just four goals in his first year.
Sanchez is the Premier League's highest-paid player
United paid Sanchez £6.75 million as a signing fee and then his salary was fixed at something around £20.35 million. This is not where it ends, as payment for his image rights in every match is £75,000, and United have to pay him £2 million if he reaches a combined 40 goals and assists in a season. Adding up, he can potentially earn £500,000/week.
How has Sanchez performed in comparison to his wages
Sanchez has managed to net just four goals since he stepped foot inside the United dressing room. This means each one of his goals has cost United around £6 million. His notable contributions to United include equalizing against Tottenham in last year's FA Cup semi-final, and scoring a goal against Newcastle this season. But, that's about it.
Sanchez has been suffering from a hamstring injury
Before criticizing him, it should be kept in mind that Sanchez has been suffering from a hamstring injury for long, and still has not managed to recover fully. The Chilean forward, however, has been tipped to play against his former side Arsenal in their upcoming FA Cup match this week. "Possibly he'll be in the team in the FA Cup", said Ole Gunnar Solskjaer.
Sanchez had earlier spoken of Mourinho's tactics hindering his game
It should be noted that Sanchez's poor form cannot be blamed on him alone, as former Manchester United manager Jose Mourinho's tactics could also have been a factor. Sanchez himself earlier admitted that Mourinho wanted him to take a more defensive approach and that prevented him from going forward to create attacking chances. It is yet to be seen how he performs under Solskjaer.