2018 Hockey World Cup: Schedule, details and India's winning chances
2018 Hockey World Cup: Schedule, details and India's winning chances
Nov 28, 2018, 02:40 pm
2 min read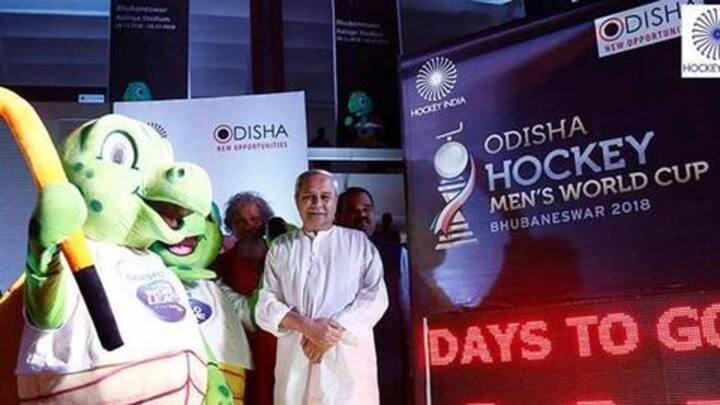 India will be hosting the 2018 edition of the Hockey World Cup at Bhubaneshwar, Odisha. While India does have eight gold medals in hockey at the Olympics, they have won just one Hockey World Cup so far, in the year 1975 in the finals against Pakistan. Here, we present to you all the groups, schedules, and India's chances at the tournament this term.
The four Pools and the member nations
Pool A will consist of Argentina, New Zealand, Spain, and France. Pool B consists of Australia, England, Ireland, and China. Pool C consists of Belgium, Canada, India, and South Africa. Pool D members are Netherlands, Germany, Malaysia, and Pakistan. Pool C will kick off the affairs from November 28, followed by A, B, and D in consecutive days.
How are India's chances looking in the tournament?
Captain Manpreet Singh maintained that India would not be focusing on crossovers, but to top the Pool so as to directly register their names in the quarter-finals. "We have won Hockey World League bronze, then silver at the Champions Trophy (earlier this year). Now it's the World Cup and we have to show that we have improved at the highest level," he said.
India's schedule in the tournament and TV listing
Meanwhile, here is India's schedule: November 28, 2018: India vs South Africa (19:00 PM IST); December 2, 2018: India vs Belgium (19:00 PM IST); December 8, 2018: India vs Canada (19:00 PM IST). The matches can be watched on the Star Sports network and live-streamed on Hotstar.
A little glimpse at the last Hockey World Cup
The 2014 World Cup was held in Hague, Netherlands, where the format was different. There were two Pools, A and B, comprising six teams each. India did not perform well, coming second last in Pool A with four points. The tournament was won by Australia, who defeated Netherlands with a scoreline of 6-1 in the finals.