17-year-old Hisar girl scales Mount Kilimanjaro
17-year-old Hisar girl scales Mount Kilimanjaro
Jul 28, 2018, 03:02 pm
2 min read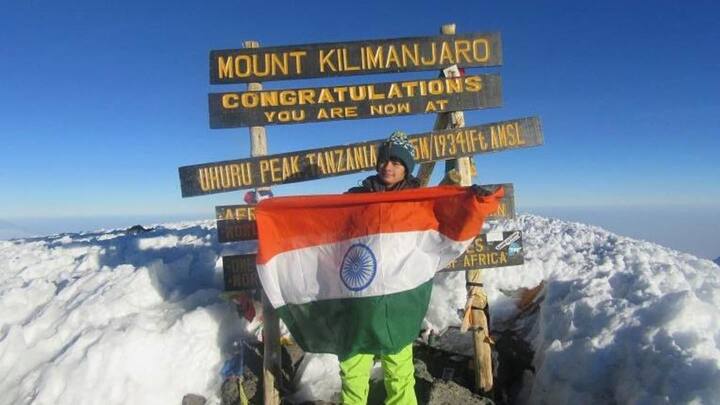 It was another illustrious feather in the cap of 17-year-old Shivangi Pathak. She scaled Africa's highest peak Mount Kilimanjaro, which stands at a height of 5,895 meter. Interestingly, she finished the scaling in just three days, July 21-24. She may have created a new record with this feat. However, it awaits official confirmation She is also the youngest Indian to scale the Mount Everest.
The Eagle of Mountain's next target is Europe
In an interview with ANI, the rising champion girl stated that she wanted to do something different and be a notch higher than the rest. Pathak earned the title- The Eagle of Mountain, after climbing the Mount Everest in May, 2018. She drew inspiration from Arunima Sinha, who became the first Indian amputee to scale the Mount Everest. Her next target is Europe!
'Women can achieve anything they desire'
The teenage sensation claimed that women can overcome every battle with sheer will-power. "Women can achieve anything if they desire. There is nothing that Indian women can't do. They are not the liability but they are the future of the country. Don't stop on what you achieved but fight for more," was Shivangi's message after her journey to the top.
Other facts about the Haryana wonder girl
After realizing her passion for mountaineering, Pathak completed her courses at Jawahar Institute of Mountain. She started training by participating in various high-altitude programmes in Kashmir. Pathak wants to pursue her studies and keep scaling mountains side by side. Non-profit organization Kasturi Memorial Trust supported her in her quest of mountaineering.