India wins first-ever Table Tennis medal in Asian Games history
India wins first-ever Table Tennis medal in Asian Games history
Aug 28, 2018, 04:20 pm
1 min read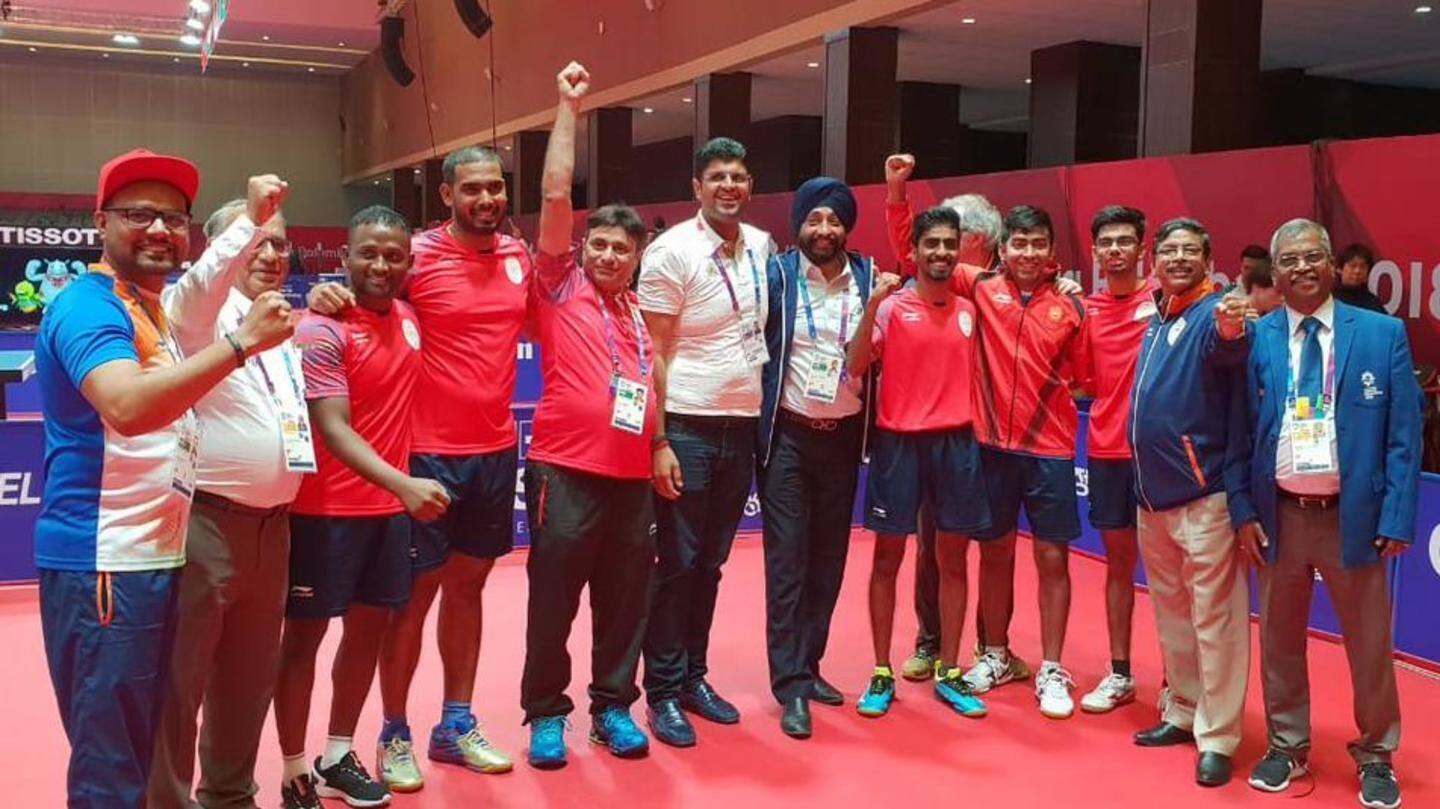 Indian Table Tennis men's team won a historic bronze medal after losing 0-3 to South Korea in a lop-sided semifinal at 18th Asian Games in Jakarta. The team comprising G Sathiyan, Achanta Sharath Kamal, and A Amalraj couldn't put up a fight against the mighty Koreans, who set up a summit clash against defending champions China in a repeat of 2014 edition. Here's more.
Indian players lost first, second matches
Sathiyan suffered 11-9, 9-11, 3-11, and 3-11 loss to Lee Sangsu in the opening game as India lagged 0-1. Kamal was then entrusted with the responsibility to bring India back in the game and he did put up a fight before going down 9-11, 9-11, 11-6, 11-7, and 8-11 to Young Sik Jeoung in the second match as South Korea lead the tie 2-0.
India didn't have single medal since TT introduced in 1958
In the deciding third game, Amalraj was beaten 5-11, 7-11, 11-4, 7-11 by 22-year-old Woojin Jang as South Korea clinched the tie 3-0. India did not have a single medal in the sport which was introduced in the Games program in 1958. The likes of China (61 gold), Japan (20), and South Korea (10) swept the medals for a long time.