Australia cancels visa of Novak Djokovic: All we know
Australia cancels visa of Novak Djokovic: All we know
Jan 06, 2022, 11:19 am
3 min read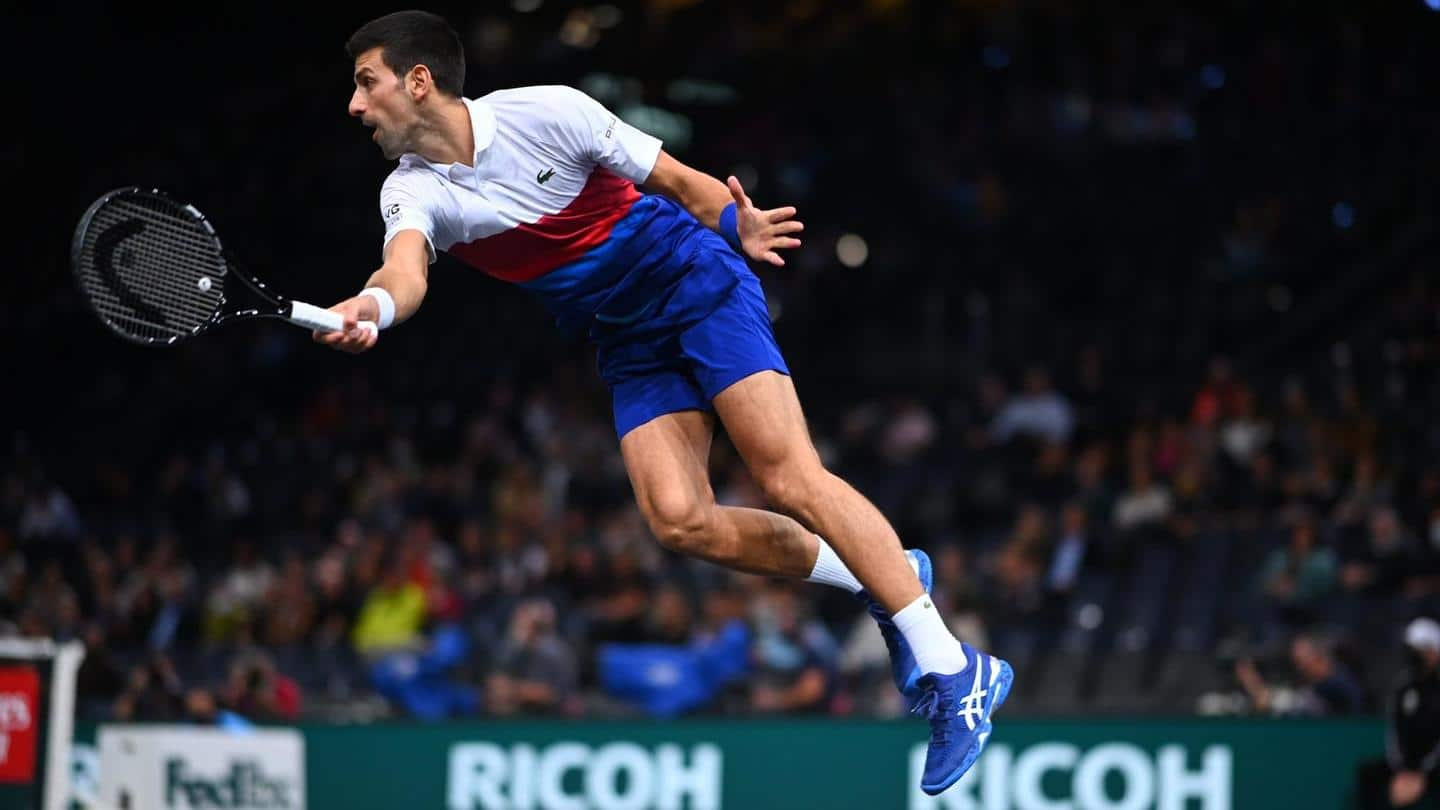 The visa of Serbian tennis star Novak Djokovic to enter Australia was canceled after he failed to meet the requirements for an exemption to COVID-19 vaccination rules. Djokovic had received the medical exemption from the Victoria state government, which was supposed to guard him against the vaccination guidelines in place for the Australian Open. Reportedly, the 34-year-old was taken to a government detention hotel.
Novak Djokovic, who leads the ATP Rankings, had repeatedly declined to disclose his COVID-19 vaccination status.
The Victoria government had mandated that only fully vaccinated players can participate at Melbourne Park.
Earlier this week, Djokovic informed that he would compete at the Australian Open with a medical exemption granted by two independent medical panels.
However, Australia denied him entry after he reached the country.
Djokovic failed to provide appropriate evidence: Australian Border Force
As per Tennis Australia, two independent medical panels granted Djokovic the exemption. However, the border officials said he had "failed to provide appropriate evidence". "Non-citizens who do not hold a valid visa on entry or who have had their visa canceled will be detained and removed from Australia," the Australian Border Force (ABF) said in a statement.
Djokovic didn't have a valid medical exemption: Scott Morrison
Australian Prime Minister Scott Morrison supported the decision to bar Djokovic. He said the world number one did not have a "valid exemption". "The rule is very clear. You need to have a medical exemption. He didn't have a valid medical exemption. We make the call at the border, and that's where it's enforced," Morrison said in a news conference on Thursday.
Djokovic's medical exemption was reviewed
Health Minister Greg Hunt said board officials reviewed Djokovic's medical exemption. They looked "at the integrity and the evidence behind it". He said, "if a visa is canceled, somebody will have to leave the country." Interestingly, the reason for Djokovic's exemption is yet to be disclosed. The Australian Broadcasting Corporation reported that the medical exemptions of two others are being reviewed.
Djokovic appeals in court
It has been reported that the lawyers of Djokovic have filed an appeal regarding the matter. The Federal Circuit Court adjourned his legal challenge after a brief administrative hearing. Djokovic is residing at a hotel in the Melbourne suburb of Carlton.
Serbia President Aleksandar Vucic supports Djokovic
Djokovic's father, Srdjan, revealed his son was held in a room at the airport. "This is not just a fight for Novak, but a fight for the whole world," he said in a recent statement. Meanwhile, Serbia President Aleksandar Vucic said the ATP world number one was a victim of "harassment" and that "whole Serbia" is with him.
Djokovic has won the Australian Open nine times
Djokovic has won the Australian Open most times (9) in men's singles. He has three more titles than Roy Emerson and Roger Federer (6 each). The Serbian is 82-8 at this Slam. He owns a win percentage of 91. He has a perfect record in the finals of the Australian Open (9-0). He has won a total of 20 Grand Slam titles.