#SAvsAUS: All you need to know about the ball-tampering incident
#SAvsAUS: All you need to know about the ball-tampering incident
Mar 25, 2018, 11:42 am
2 min read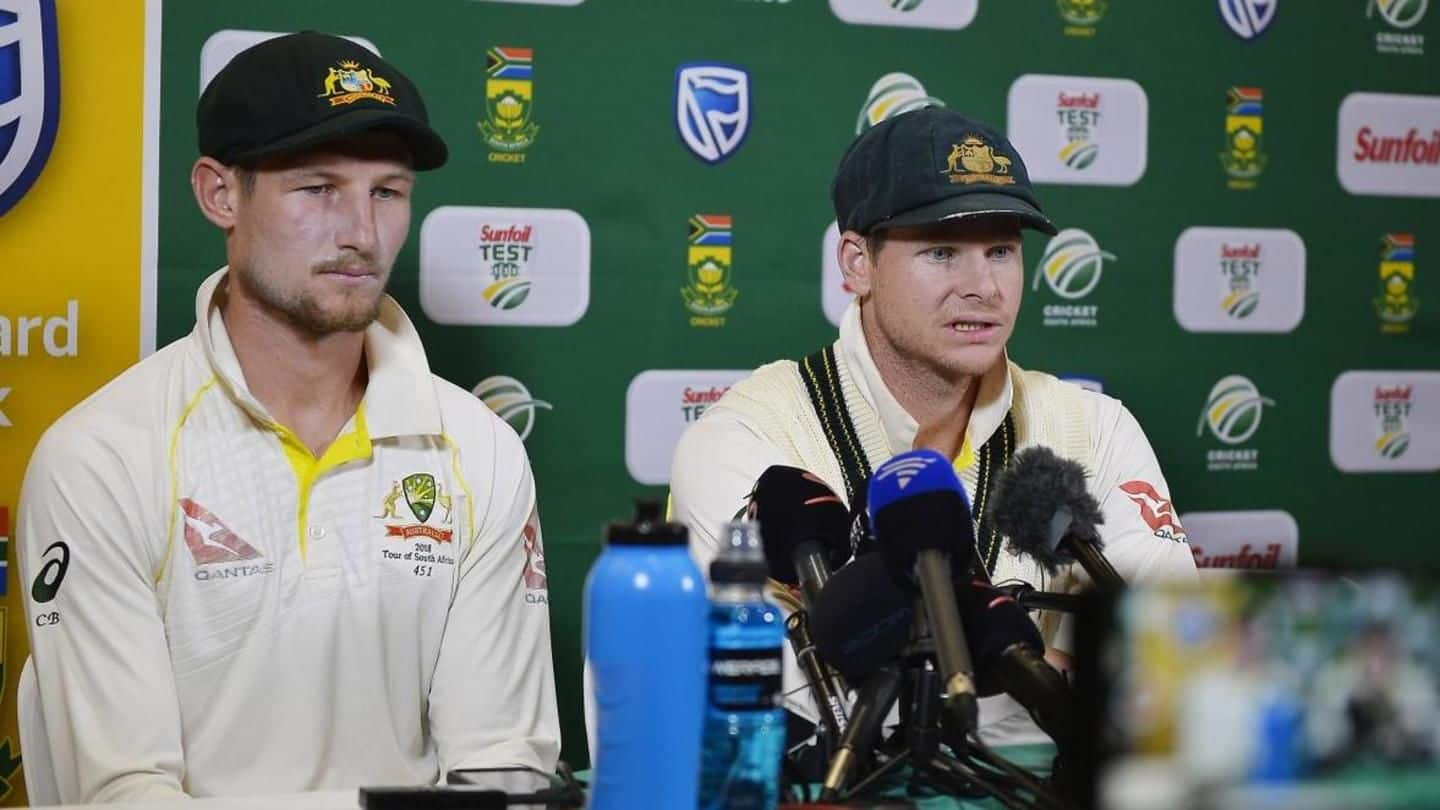 Australian cricket hit a new low after a ball tampering incident came to light on Day 3 of the third Test between Australia and South Africa. Cameron Bancroft admitted to ball tampering and skipper Steve Smith said the leadership group knew about the same in the post-match conference. The cricket fraternity and fans have been stunned by the entire affair. Here is what happened.
Television footage shows Bancroft tampering with the ball
Bancroft admitted to using yellow tape, which he pulled out of his trouser pocket to rub and tamper the ball. Television footage showed Bancroft using a 'substance' and he has been charged with attempting to change the condition of the ball. The player stated that once he was sighted on the screen, he panicked and shoved the tape down his trousers.
Smith not to step down from captaincy
The skipper claimed that the incident has put the Australian team in a very bad light, and they did make a poor decision. But despite the mistake, he is confident of leading the team and believes he is the right man to do so.
Cricket Australia launch investigation
Cricket Australia chief James Sutherland said he is extremely shocked and disappointed with the events that unfolded in the third Test against the Proteas. According to reports, two senior CA officials will travel to South Africa to launch investigation. Smith will continue to be the captain for now. The board is said to be dealing with the matter in an urgent and serious manner.
Former Aussie players react to the issue
Simon Katich claimed that the CA should sack the leadership including coach Darren Lehmann. Ex-fast bowler Rodney Hogg asked that Smith should step down. Several other former players said they were disappointed by the entire event.
Ball tampering is an ICC Level 2 offence, which carries a maximum of 100% fine and up to four demerit points, besides a suspension. Waqar Younis became the first bowler in 2002 to receive a ban for ball tampering. Michael Atherton and Faf du Plessis too were found guilty in the past.