No room for Leander Paes
No room for Leander Paes
Written by
Rishikesh Malkhede
Aug 05, 2016, 02:22 pm
2 min read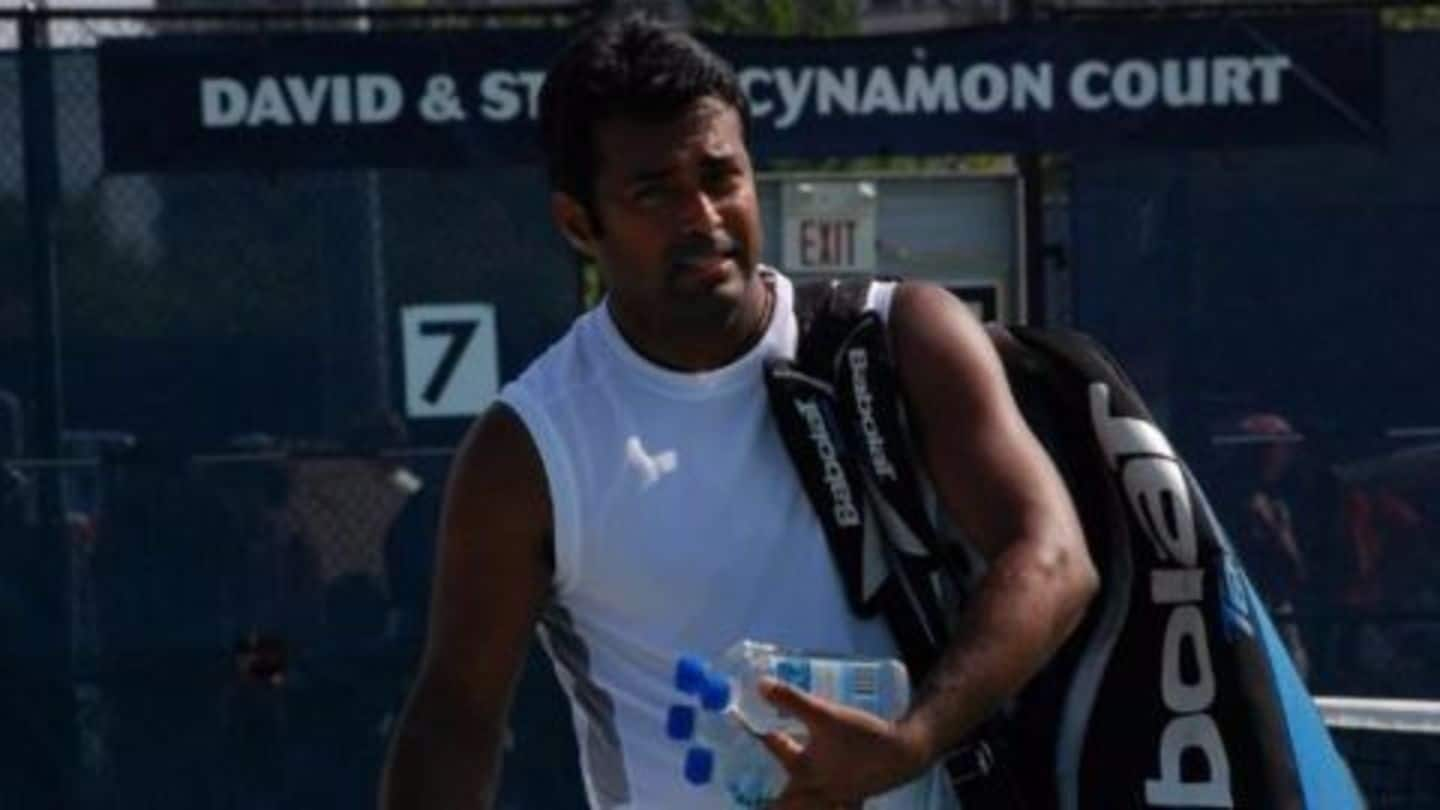 The organizing committee at the Rio Olympics has failed to allot a room to Indian tennis star Leander Paes. Paes, participating in this seventh Olympic games, returned from a tournament from New York on Thursday night and was shocked to see that no room has been allotted to him. Earlier, there were rumors of him not wanting to share room with Rohan Bopanna.
Plumbing and Electrical problems at Rio Games Village
When Australian contingent arrived at the games village in Rio, they refused to move into their rooms after finding their rooms uninhabitable. Australia's Chef de Mission Kitty Chiller told the media that they have found several leakages in their apartments. Australian basketball player, Andrew Bogut posted a picture of himself fixing the shower curtain in his room.
Italy hires electricians and plumbers to fix problems
After finding electrical and plumbing issues at their rooms, Italian Olympic Committee hired electricians and masons to complete the incomplete work and made sure that their athletes get to stay in normal conditions.
NBA Millionaires not to stay in dorms
The United States men's and women's basketball team ditched the Olympics village and moved into a cruise ship for their stay at Rio de Janiero. The team, which comprises of many millionaires from the NBA will be staying aboard 'Silver Cloud', a cruise ship docked at Rio. Earlier, the US basketball team stayed on board a cruise ship during the 2004 Athens Olympics.
Rio worst Olympics ever : China
Chinese athletes have already branded Rio Olympics as the worst ever even before the inaugural ceremony. The team posted photos of their rooms showing broken sinks and no shower curtains. They posted a video of them putting up the curtain and sticking it with duct tape. They also took a dig at the food being served at the villages, calling it too 'western.'
Rio makes London look good
It is not the first time that Chinese team have complained about the management at Olympics. During the 2012 London Olympics, Chinese slammed the organizing committee. They also accused referees for treating them unfairly.