Deloitte Football Money League: Barcelona surpass rivals Real Madrid
Deloitte Football Money League: Barcelona surpass rivals Real Madrid
Jan 14, 2020, 05:44 pm
2 min read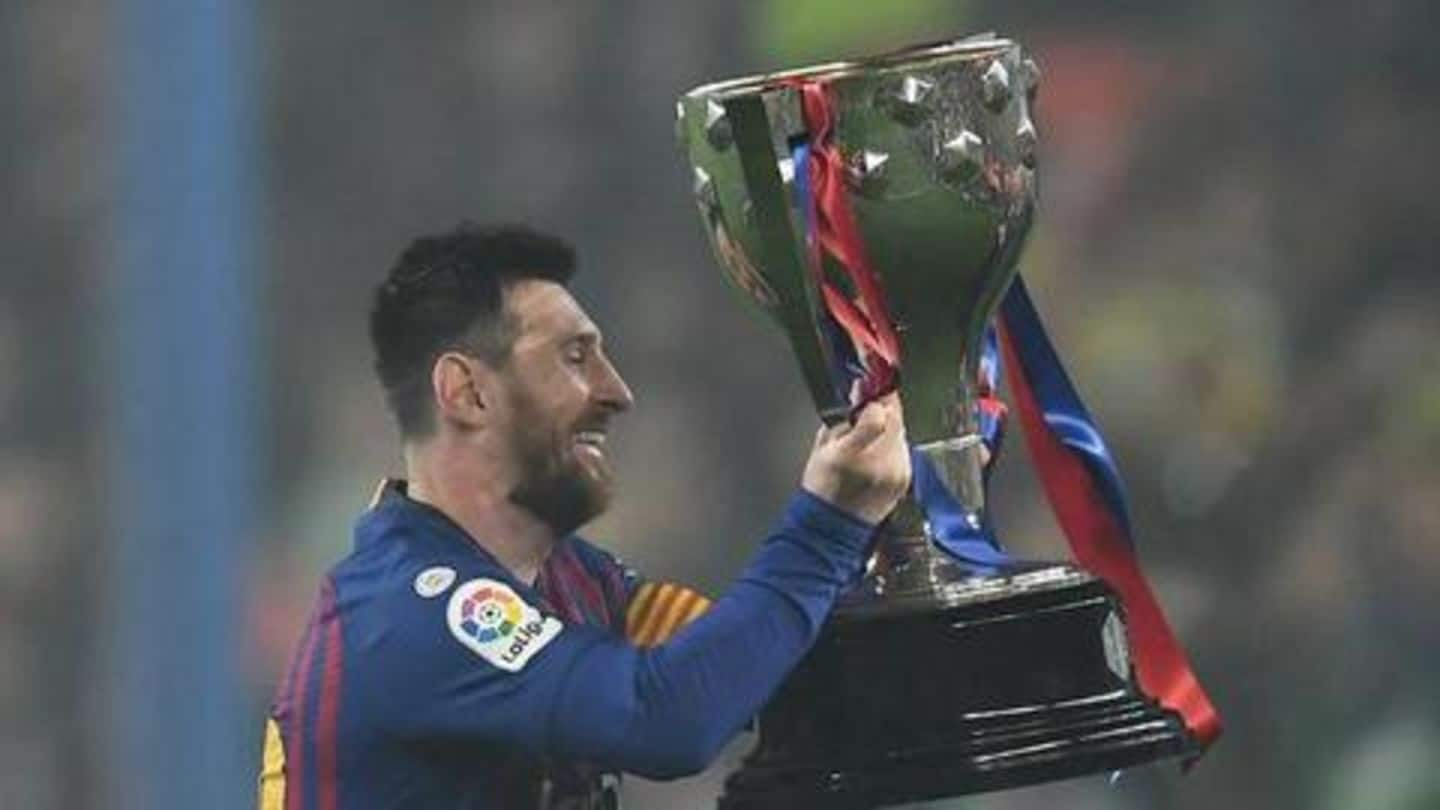 La Liga champions Barcelona generated more money than other top European football club for the first time last season. According to Deloitte's Football Money League, the Spanish club earned £741.1 million in revenue in the previous season. Notably, the club swapped places with rivals Real Madrid, who fell to the second position. Here's more on the same.
A look at the top 10 clubs
Real Madrid fell to second place after generating £667.5 million. Premier League club Manchester United was third on £627.1 million. German and French champions Bayern Munich and Paris Saint-Germain took the fourth and fifth places respectively. Premier League clubs Manchester City, Liverpool, Tottenham Hotspur and Chelsea follow suit. Whereas, Italian champions Juventus claimed the 10th place.
The reason behind Barca's surge at the top
For the first time in 23 editions of Deloitte's Football Money League, the gap between first and second (€83 mn /£73.6 mn) has never been bigger. Barcelona's significant rise in year-on-year revenue is because of the Spanish club taking charge of its own merchandising and licensing activities. This is a major move by the Spanish side.
Manchester United have issues in hand
Manchester United have issues in hand after failing to qualify for the UEFA Champions League. Their year-on-year revenues rose from £589.8 million to £627.1 million, however, the forecasted revenue for 2019-20 is between £560-£580 mn. Deloitte said those figures "would likely see the club fall to their lowest ever Money League position in next year's edition."
Barca have adapted to market conditions well
Dan Jones, who is the partner in the Sports Business Group at Deloitte, said, "Barca is a clear example of a club adapting to changing market conditions, reducing the reliance on broadcast revenue and focusing on growing revenues within its control."