All you need to know about 2018-19 Bundesliga season
All you need to know about 2018-19 Bundesliga season
Aug 23, 2018, 09:32 pm
3 min read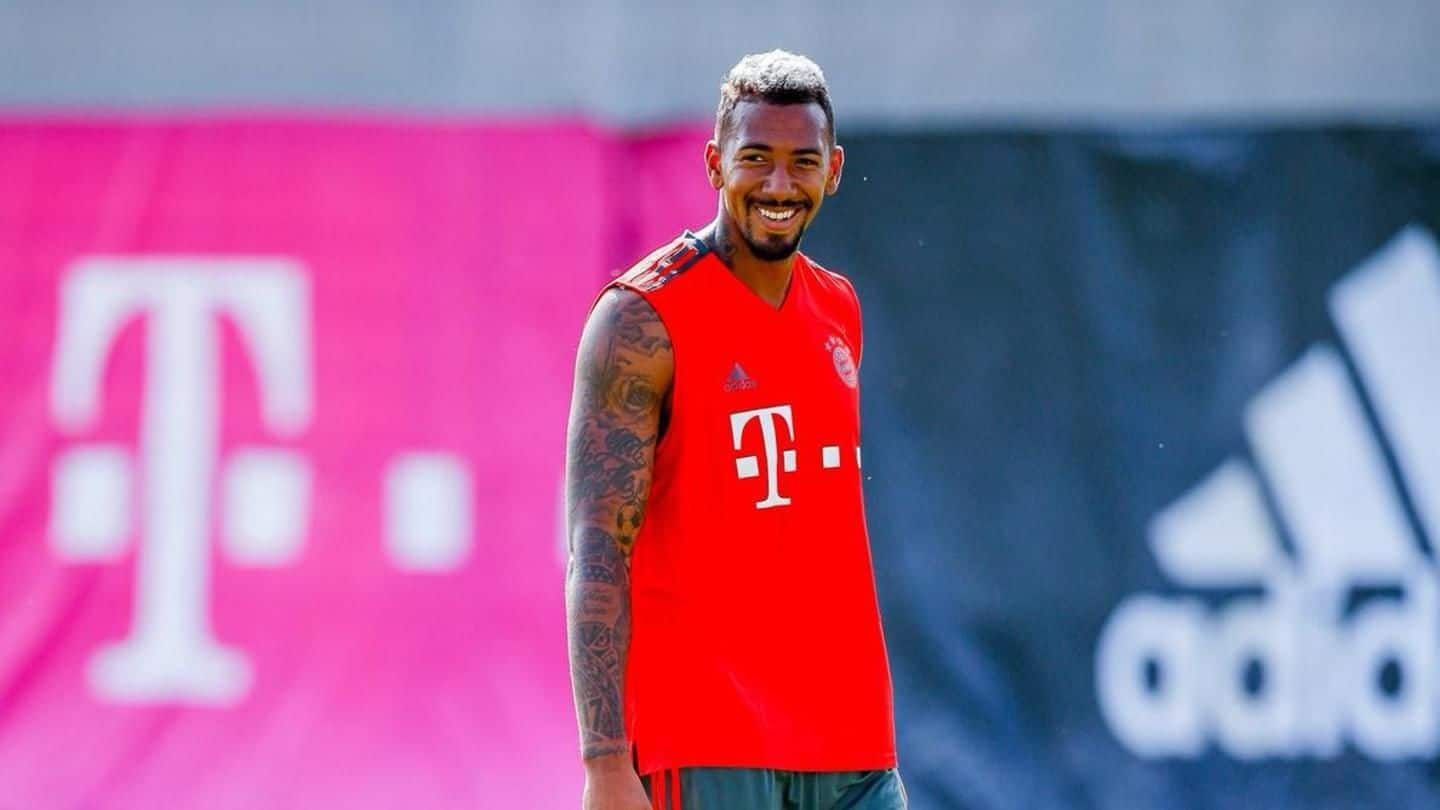 The 2018-19 season of Bundesliga kicks off this Friday. Bayern Munich will be looking to get off to a strong start and win their seventh successive title. Four top teams have new managers this season, which would make the league even more interesting. With some exciting new talent in fray, there is a lot at stake this term. Here's all you need to know.
Bayern to start proceedings under new manager
Bayern will be under new manager Niko Kovac. Notably, he has never won a league title. However, under him, the champions have already won the German Super Cup this year. He is likely to use a 4-2-3-1 set-up at the club this season. The European giants will be aiming for the German league crown, once again, and Kovac will have his task cut out.
Dortmund too breathe under new manager
Swiss Lucien Favre will be in charge of Borussia Dortmund after replacing former interim manager Peter Stoger. Dortmund have a young side and are under pressure to do well after misfiring for two successive seasons. A lot will depend on new signing Axel Witsel and star Marco Reus. They need to get Dortmund to where they belong. A top 3 finish will be expected.
Know about the other top sides and promoted outfits
Besides Bayern and Dortmund, the two sides expected to push for a Champions League berth are Hoffenheim and RB Leipzig. Schalke can't be ignored as well. Meanwhile, Nuremberg gained their first promotion in four years. It is the club's eighth promotion in total in top flight. Fortuna Dusseldorf too join the top league, which is their 6th promotion. Will they be able to survive?
Headsets in dugouts and VAR
Assistant coaches are set to use headsets in the dugout. The assistant coach and staff will be allowed three headsets during a game. These will be used for coaching instructions. VAR will see some tweaks after being introduced last term. It will be more on the line of the one used during the World Cup in Russia.
What else to look forward too?
The Bundesliga will also have the presence of female referee. Last season, we had seen Bibiana Steinhaus officiating a match and this term too similar things are expected. We will also see more multicultural teams with the league not having a cap on non-EU players. New players like Axel Witsel, Lucien Favre, Davy Klaasen and Alessane Plea have paved way for exciting times ahead.
TV listing and big clubs in fray this weekend
The Bundesliga 2018-19 season will be telecast live on the Star Sports Network. It can also be streamed live on Hotstar. Bayern open their campaign against Hoffenheim at 12:00 AM on Saturday. Dortmund face Leipzig at home on Sunday, 9:30 PM.