Football transfer rumors: Who are targeting the superstars?
Football transfer rumors: Who are targeting the superstars?
Sep 19, 2018, 08:30 pm
2 min read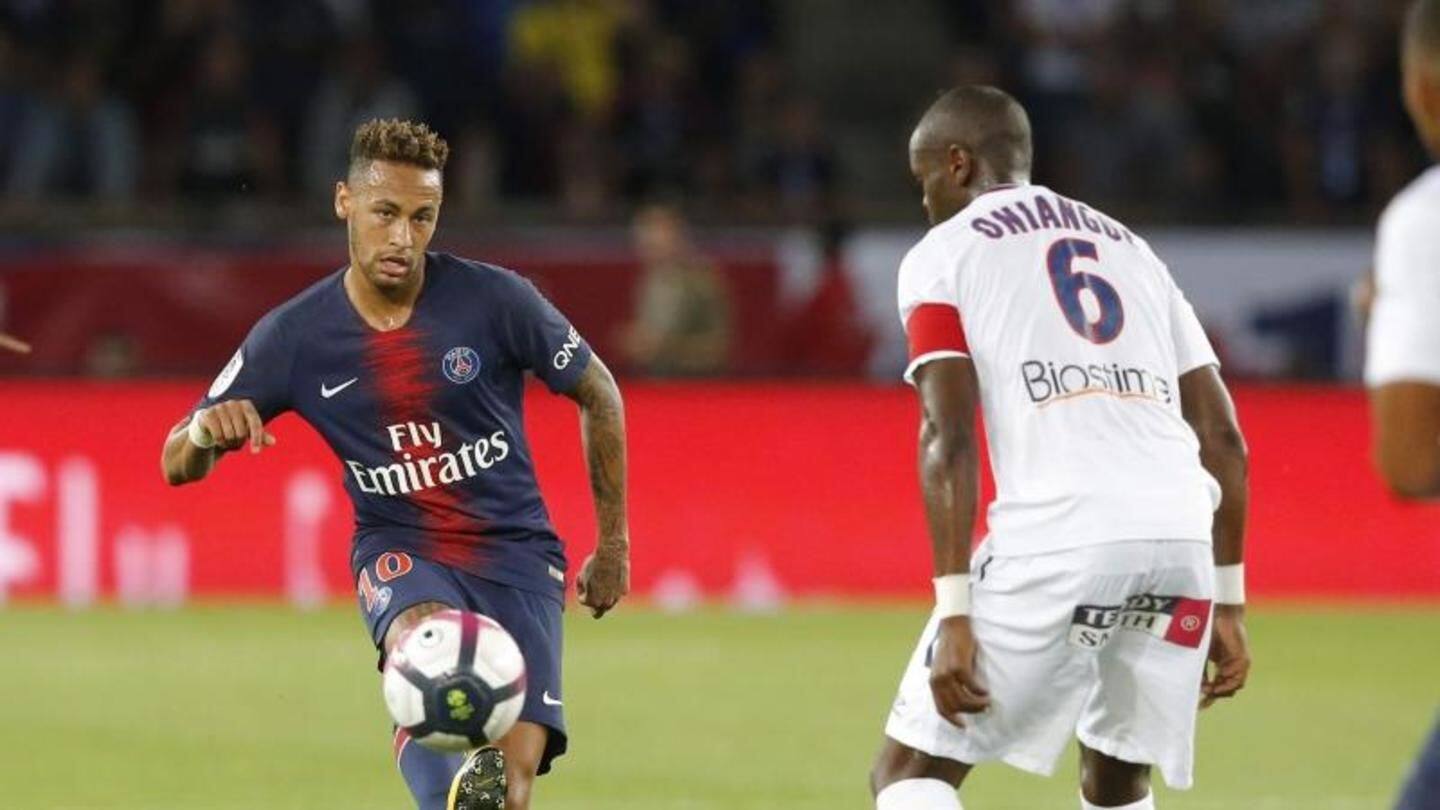 The Champions League season is upon us. The clubs are also playing their league fixtures and figuring out the weaknesses in their game. They have already set eyes on certain superstars but only time will tell if they are able to grab the footballer they need. Here are the latest transfer rumors that are circulating in world football.
Chelsea want to buy Real Madrid youngster Asensio
Chelsea, having started their Premier League campaign in sublime fashion, want to sign Real Madrid superstar Marco Asensio. Asensio is one of the brightest young prospects in world football and will be an asset to any team he plays for. However, Madrid might not want to part ways with him especially after Ronaldo's exit.
Spanish teams are eyeing Real Madrid youngster Vinicius Junior
The young Brazilian talent, Vinicius Junior, is being eyed by Spanish teams including Leganes, Levante, Rayo Vallecano, and Valladolid. Vinicius is not getting game time in the star-studded Real Madrid squad, and two or three seasons of regular appearances in Spanish league will make him ready to represent a big team like Real Madrid.
Arsenal are still on the hunt for Cristian Pavon
Boca Juniors star, Cristian Pavon, is being targeted by English giants Arsenal. Reportedly, the Gunners management is in talks with Juniors over Pavon. He was first approached by Arsenal during Wenger's time at the club. Cristian has delivered several praiseworthy performances in recent times and even got selected in the national squad, which played the World Cup in Russia.
Will Arsenal star Aaron Ramsey head over to AC Milan?
Serie A giants AC Milan are targeting Aaron Ramsey, the Arsenal mid-fielder. After Ivan Gazidis quit Arsenal to become the CEO of AC Milan, it is being reported that he is eager to sign Ramsey. Gazidis was also the main influence behind Emery being brought as Arsenal's new manager. It remains to be seen whether he will be able to sign Ramsey for Milan.
Mourinho reportedly has his eyes on Neymar
Manchester United are eyeing PSG megastar Neymar. Notably, Mourinho's wish to sign Gareth Bale fell through this summer. United lack creativity in their attacking third and would benefit if they manage to land the Brazilian genius. Old Trafford would love such a big name in their ranks as they would then become Champions League contenders, once again.