Serena is a Queen, don't let anyone tell you otherwise
Serena is a Queen, don't let anyone tell you otherwise
Sep 09, 2018, 02:54 pm
3 min read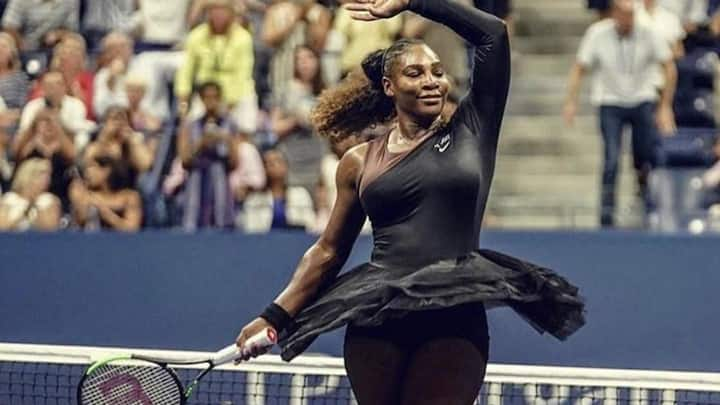 Three things are obvious: Serena Williams is a Godsend to teach all of us humility and compassion, she is the greatest woman tennis player to have lived, and her career dotted with Grand Slams and seemingly impossible comebacks is a case study. But above all, Serena is a role model for millions of women and Queen in every possible meaning and sense.
No, Serena didn't have a meltdown, she stood her ground
After Saturday's episode, widely reported as 'mother of meltdowns' by many (we never saw male tennis players get similar reportage), it is important to tell Serena was fighting for what's right. She was penalized for calling umpire 'thief' when her fellow male players get away with far worse things. And she rightly called out the sexism in the sport at press meet later.
Even in loss, Serena ensured Naomi Osaka was the star
Amid the booing from fans after she lost the US Open final, Serena requested everyone to focus on the fact that it was Japan's Naomi Osaka's first Grand Slam win. Osaka, who is a Serena fan (who isn't?), broke down after the ugly episode on the court and said this is not how it wasn't supposed to be. Serena, ensured, Osaka had her moment!
The journey to top hasn't been easy for Serena
Of course, Serena's journey to the top wasn't sans roadblocks. She is a black American woman, has had to take breaks due to health, has been tested more strictly than others, and came back stronger every time. When her catsuit attire led to a dress code, she just fixed her crown and returned wearing tutu, because she "didn't want to become repeat fashion offender."
A tough pregnancy couldn't deter Serena
There's only one thing which terrifies her though: blood clots. And she wore the catsuit to curb the situation. Serena spent the first six weeks of her motherhood, after giving birth to Alexis Olympia Ohanian Jr., on the bed. Her husband, Reddit co-founder Alexis Ohanian, at times felt sorry he couldn't do much about it. But battling the tough days, Serena came back again.
Though she's Godly, her problems are relatable to women across
Speaking to Vogue, Serena said weeks after delivery were the toughest. On some days, she just felt she couldn't do it anymore. "No one talks about the low moments -the pressure you feel, the incredible letdown every time you hear the baby cry. I've broken down I don't know how many times," she said, and added she even felt angry, highlighting motherhood isn't a cakewalk.
Marital status and husband's success don't define Serena
Married to a nerd of the highest order, Serena hasn't ever let her marital status overpower her, which not many are able to achieve. Ahead of the Saturday finale, Alexis wrote on Instagram, "She fought for her life, for our child, for recognition, for equal pay, for women's rights." It must be so cool to have your biggest cheerleader as your husband.
A global treasure, Serena needs to be protected
It's not every day that a woman inspires everyone to do better and breaks shackles of the society to emerge the winner. After Saturday's episode, many claim Serena ruined Naomi's win, and couldn't handle defeat. Don't let these naysayers spew venom about the woman who is fighting for equality, one day at a time. She is and always will remain a champion, despite losing!