Pakistan's road to the ICC World Cup 2019
Pakistan's road to the ICC World Cup 2019
May 26, 2019, 07:33 pm
3 min read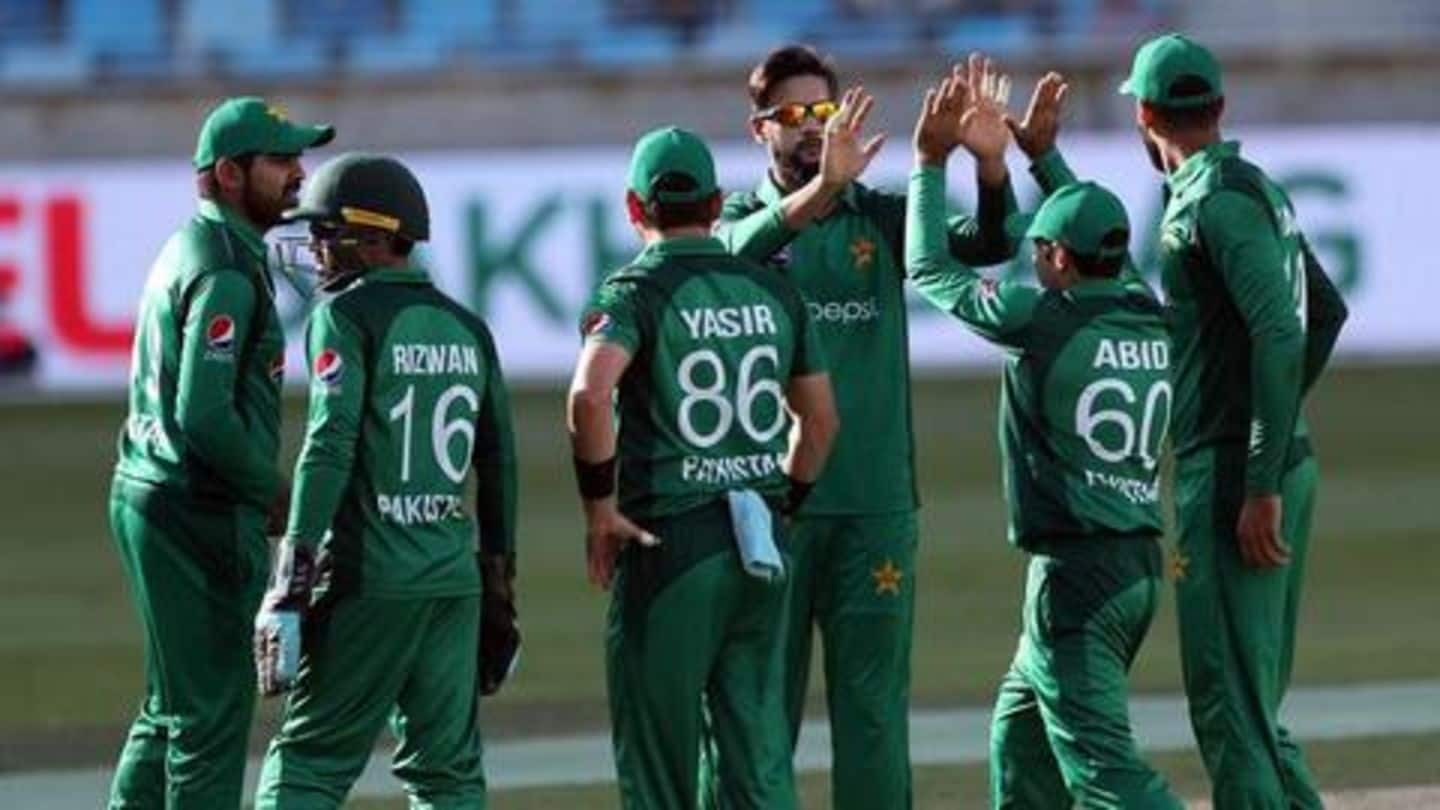 Pakistan are indeed one of the powerhouses of cricket in Asia, having won the ICC World Cup in 1992. In 2017, they scripted a fairytale comeback to stun India and win the Champions Trophy in England. However, since then, they have struggled to make an impact. Always a big tournament team, Men In Green can never be ignored as we analyze their journey.
Pakistan to open proceedings against Windies
Following is Pakistan's schedule (3 PM IST): May 31: vs Windies, Nottingham June 3: vs England, Nottingham June 7: vs Sri Lanka, Bristol June 12: vs Australia, Taunton June 16: vs India, Manchester June 23: vs South Africa, Lord's June 26: vs New Zealand, Birmingham June 29: vs Afghanistan, Leeds July 5: vs Bangladesh, Lord's
Pakistan have lost 10 ODI series since 2015 World Cup
Pakistan's journey since their 2015 World Cup quarters exit has not been a smooth one. Since the 2015 event, they have played 20 ODI series with them losing half of them, and winning nine. Out of 80 matches, they have lost 42. They have a win percentage of just 47.5. Moreover, they have lost two out of three series in England, barring Champions Trophy.
Decoding the Pakistan's squad
If we compare Pakistan's squad composition with the 2015 edition, there isn't much difference. This edition, they have gone ahead with a slightly batting dominated squad. With seven specialist bowlers in their 15-member squad, it is likely that Pakistan would look to take advantage of the flat tracks during the tournament. However, it was their bowling that led to their Champions Trophy 2017 success.
Top order enjoying good run of form
As far as the team's strengths are concerned, their batsmen look in good touch. With the likes of skipper Sarfaraz Ahmed, followed by in-form Asif Ali, along with Babar Azam, Haris Sohail and Imam-ul-Haq, Pakistan have a new and dangerous breed of batsmen. Moreover, having spent enough time to prepare in England has got their confidence boosting, which is a big plus.
Unlike other editions, Pakistan's weakness could be their bowling. The just-concluded ODI series in England saw their bowlers getting smacked all over the park. While they were regular in taking wickets, leaking runs has been their biggest problem, while the flat tracks for the World Cup would make things even difficult for them. They also couldn't restrict Afghanistan in the warm-up match.
Pakistan don't start as favorites
Pakistan are usually known for their fine bowling. However, given the pitches are likely to be flat, their batsmen would have to take up the majority of the burden this term. Although, they have world-class names in their ranks, most of them are yet to prove themselves in a tournament like World Cup. Like several tournaments in this decade, Pakistan don't start as favorites.