Records which Rohit Sharma can break in 2020
Records which Rohit Sharma can break in 2020
Jan 02, 2020, 02:09 pm
2 min read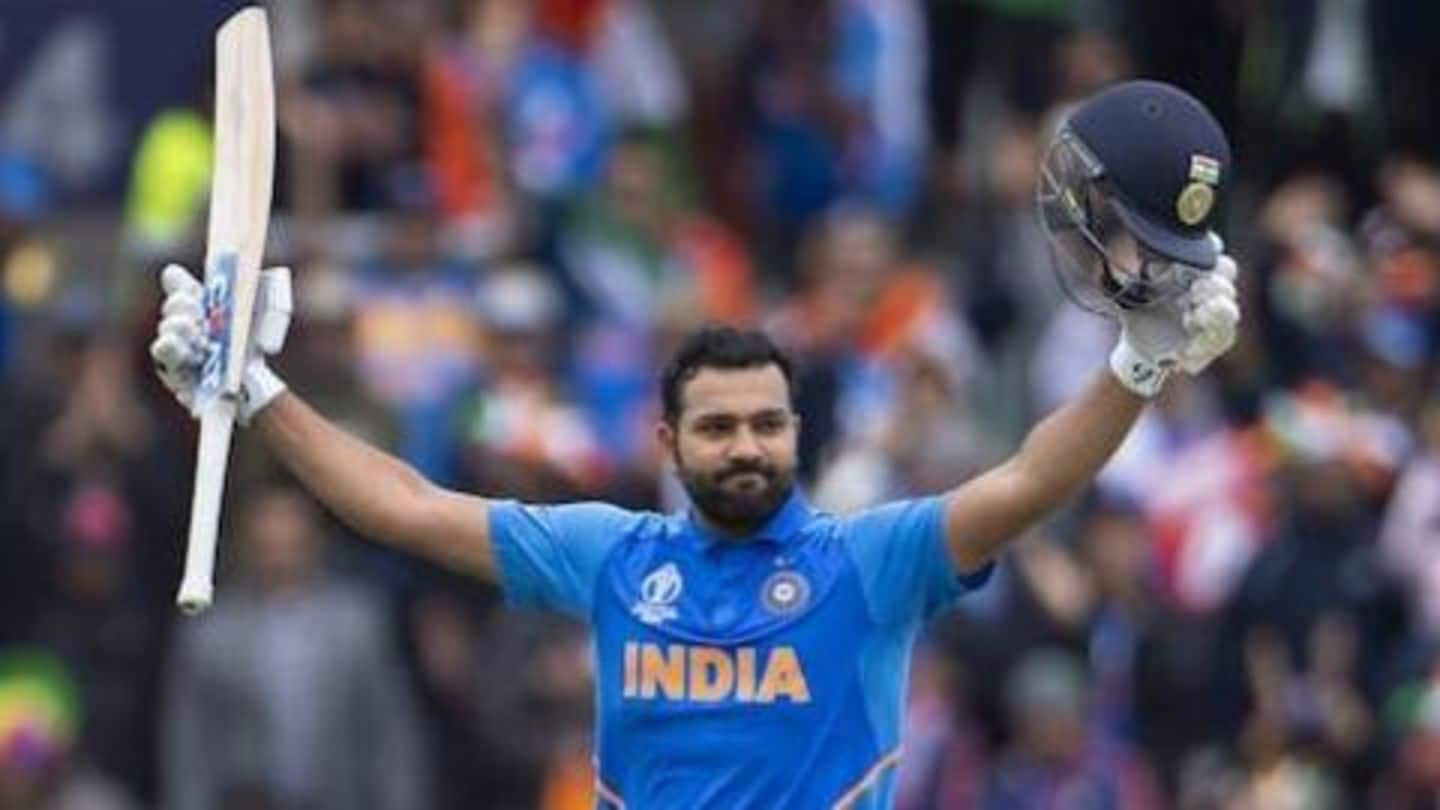 Indian senior opening batsman Rohit Sharma had a terrific 2019 with the bat and helped India do well across formats. The celebrated batsman will be crucial in 2020 with several high-class tournaments in fray. India will need Rohit to be on top of his game to ensure solidity in the ranks. Here are records Rohit could break in 2020.
Here are some of Rohit's achievements in 2019
Rohit scored 2,442 runs in 47 international innings in 2019. He amassed the most hundreds (10). The cricketer scored at an average of 53.08. Rohit also emerged as the highest run-scorer in ODIs last year (1,490). He achieved the feat in just 27 innings. The opener also notched the most runs in the ICC World Cup 2019 (648).
Rohit can get past career 10,000 ODI runs in 2020
Rohit has 8,944 career ODI runs under his belt. The batsman can get past both the 9,000 and 10,000-run marks in ODIs this year. He can become the 15th batsman in world cricket to surpass 10,000 career ODI runs. The Mumbaikar could also become the sixth Indian to notch 10,000 ODI runs after Sachin Tendulkar, Virat Kohli, Sourav Ganguly, Rahul Dravid and MS Dhoni.
Rohit can surpass these legends in ODI cricket
Rohit is in line to go past several legends of the game in terms of career ODI runs. The Indian can surpass the likes of Aravinda de Silva (9,284), Mohammad Azharuddin (9,378), AB de Villiers (9,577) and Adam Gilchrist (9,619). Rohit can also get past the likes of Hashim Amla (822), Dhoni (826) and Stephen Fleming (823) in terms of career ODI fours.
Rohit can equal Kapil Dev with this tally
Rohit has amassed a total of 2,141 runs in Tests. The player could be in fray for getting past 3,000 career Test runs this year. He could be the 23rd Indian to achieve the mark in Tests. Rohit (6) needs two Test tons to equal the legendary Kapil Dev (8). He could go past Vijay Manjrekar and Shikhar Dhawan (7 each).
T20Is: Rohit and Kohli will look to up the tempo
Rohit has 2,633 runs in T20Is and shares the tally with Indian captain Virat Kohli. They are the highest run-scorers in the format. Both will be in fray to become the first batsmen to score 3,000-plus T20I runs and fight for most fifty-plus scores.