Your ultimate guide to Association Football
Your ultimate guide to Association Football
Aug 30, 2018, 10:08 pm
2 min read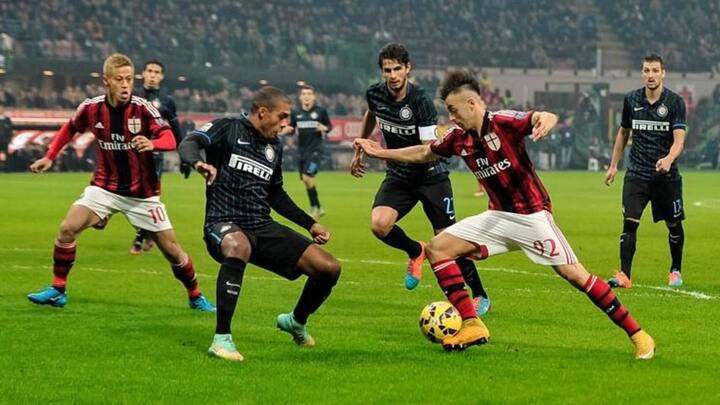 2018/19 season of Association Football has just kicked off and there is excitement all around. Notably, club football originated in England but now it has spread to almost all countries across Europe. A country usually holds a league and a cup competition as its two annual tournaments. Here, we bring you the beginner's guide to club football.
The structure of football leagues
Leagues are played between a certain number of teams, where each club plays other twice, once at home and then away, at their opponent's ground. Winning a match gives a club three points and a draw gives each team one point. If two or more teams finish the league with the same points, the goal difference (goals scored- goals conceded) is the deciding factor.
Concept of divisions, relegation and promotion
Clubs are categorized into leagues they are allowed to compete in, with the most successful ones playing the top league followed by the rest. The teams which take up the last three positions are relegated to the league immediately below. Teams which finish at top are promoted to the upper division, with top two getting direct promotion and the next four competing in play-offs.
The top four top-flight leagues of Europe
The oldest league is England's Football League, which is now known as the English Premier League. Spain's league is known as La Liga, and clubs like Real Madrid (most wins, 33) and Barcelona competing in it. The Italian top-flight league is the Serie A. Juventus have won it 34 times (the most). Bundesliga is the German league with Bayern Munich being the current champion.
Inter-continental tournaments: Qualification process
All continents hold championships with the top performers from each country participating in it. In Europe, top 2-4 teams qualify for the Champions League (UCL) and 5-6 for the Europa League. UCL's qualified teams, a total of 32, are divided into groups from which they proceed to the knock-out stages, the round of sixteen and onwards. Winners get direct qualification for the next season.
The Indian leagues and the Asian cup competitions
Our nation has two top-flight leagues: the I-League, and the Indian Super League. While I-League is played in the traditional format, ISL is a franchise-based league where ten teams compete among themselves. The Asian versions of the continental leagues are the AFC Champions League and the AFC Cup, equivalent of the Champions League and Europa League played in a similar format.