No Ronaldo, no problem! Giggs backs Bale to step up
No Ronaldo, no problem! Giggs backs Bale to step up
Aug 30, 2018, 09:45 pm
2 min read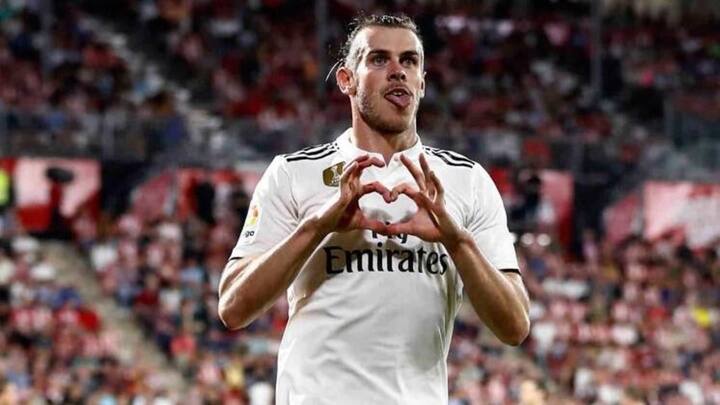 Former Manchester United hero, Ryan Giggs, has opined that Welshman Gareth Bale can fill in the void left by talisman Cristiano Ronaldo at Real Madrid. The current Wales manager feels that Bale can cope up with the pressure in leading Real to glory. Ronaldo spent nine seasons at Real and led them to several honors that included four Champions League titles.
A strong start in 2018-19 will give Bale the confidence
Bale has scored 90 goals for Real in 190 appearances since his move from Tottenham Hotspur. This season he has already got off to a strong start after netting twice in 3 matches. The world class player, who was chased by Manchester United, has the ingredients to become a real powerhouse and make a difference for the Spanish club.
Giggs feels Bale can handle pressure
Bale is into his 6th season at Real and Giggs believes that the time spent with the club has seen him handling pressure well. With Ronaldo gone, it's a big void to fill and Bale could do the job goal-wise and take the spotlight which CR7 enjoyed, according to Giggs. Giggs added that he can deliver no matter what's thrown at him.
Bale is definitely a big match player
Bale is definitely a big match player and he showed that during the final of the 2017-18 UEFA Champions League. The versatile player scored a brace against Liverpool to win his fourth Champions League trophy with the club. The best moment came when he scored a spectacular over-head kick to hand Real the lead. This season we can witness more performances like this.
Ronaldo achieved big things at Real
Ronaldo won a host of trophies with Real which included 4 Champions League titles besides two La Liga honors. He also won 4 FIFA Club World Cups and the same number of UEFA Super Cup trophies. The player had joined Real from Manchester United in 2009 after in a £80 million deal. He scored 451 goals and is Real's record goal-scorer.
Bale can do wonders: Our take
We agree with Giggs on this one. Bale can definitely propel Real to more glory. His pace, goal-scoring attributes and versatility can be matched by only a few players. Also Real's attacking options bear a lot of class. That will also help Bale.