IPL 2020 set to be postponed indefinitely: Details here
IPL 2020 set to be postponed indefinitely: Details here
Apr 12, 2020, 11:59 am
2 min read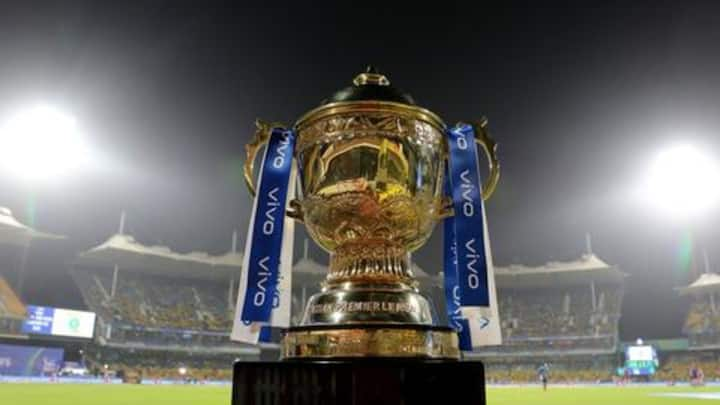 The Indian Premier League (IPL) 2020 season is set to be postponed indefinitely as the nation braced for a lockdown extension to curb the coronavirus pandemic. The IPL was set to start on March 29, however, the BCCI postponed it to April 15. With India in a lockdown phase, the tournament was headed for an indefinite postponement. Here's more on the same.
BCCI has no option but to postpone IPL further
The BCCI was waiting for an official announcement from the central government, but with the chief ministers of various states proposing another extension, the governing cricket body is left with no option but to postpone it further. The number of confirmed coronavirus cases in the country has crossed 8,500 with over 290 fatalities so far.
We can't cancel the IPL, says BCCI official
The official added that the IPL cannot be canceled at any cost. "We can't cancel IPL as it means losses to the tune of Rs. 3,000 crore. The BCCI will work with all stakeholders to find a solution but for that normalcy needs to return. It's not possible for BCCI bigwigs to commit that IPL can happen at which particular slot," he added.
IPL can't happen for the time being, says BCCI official
"Three states Punjab, Maharashtra and Karnataka have already said that they are extending lockdown. It is implied that IPL can't happen for the time being. But it will certainly not be cancelled. It will be postponed indefinitely," a BCCI official told PTI.
What are the possible options for BCCI?
A lot depends on how the coronavirus pandemic shapes up in the upcoming months. An option for BCCI is to hold the IPL in September and early October before the ICC World T20 2020 in Australia. Another option is to host it at the expense of the World T20 if the ICC, Cricket Australia and other stakeholders agree. One should play the waiting game.