Ronaldo becomes first person to amass 500mn social media followers
Last updated on
Feb 13, 2021, 12:51 pm
Football superstar Cristiano Ronaldo has reached yet another milestone by becoming the first person ever to have 500 million followers across social media platforms such as Facebook, Twitter, and Instagram.
The five-time Ballon d'Or winner is quite active on these social media platforms and enjoys a huge fan-following across the globe. He is one of the world's most prominent sportspersons.
Here are more details.
With over 261mn followers, Ronaldo is most-followed celebrity on Instagram
The Juventus star, who turned 36 recently, is followed by over 261 million users on Instagram and is the most-followed celebrity on the platform.
Meanwhile, Ronaldo is close to reaching the 100 million followers mark on Twitter and currently has 91 million followers on the microblogging site.
He is also quite popular on Facebook and enjoys over 125 million likes on his official page.
He reached the 250 million mark on Instagram in January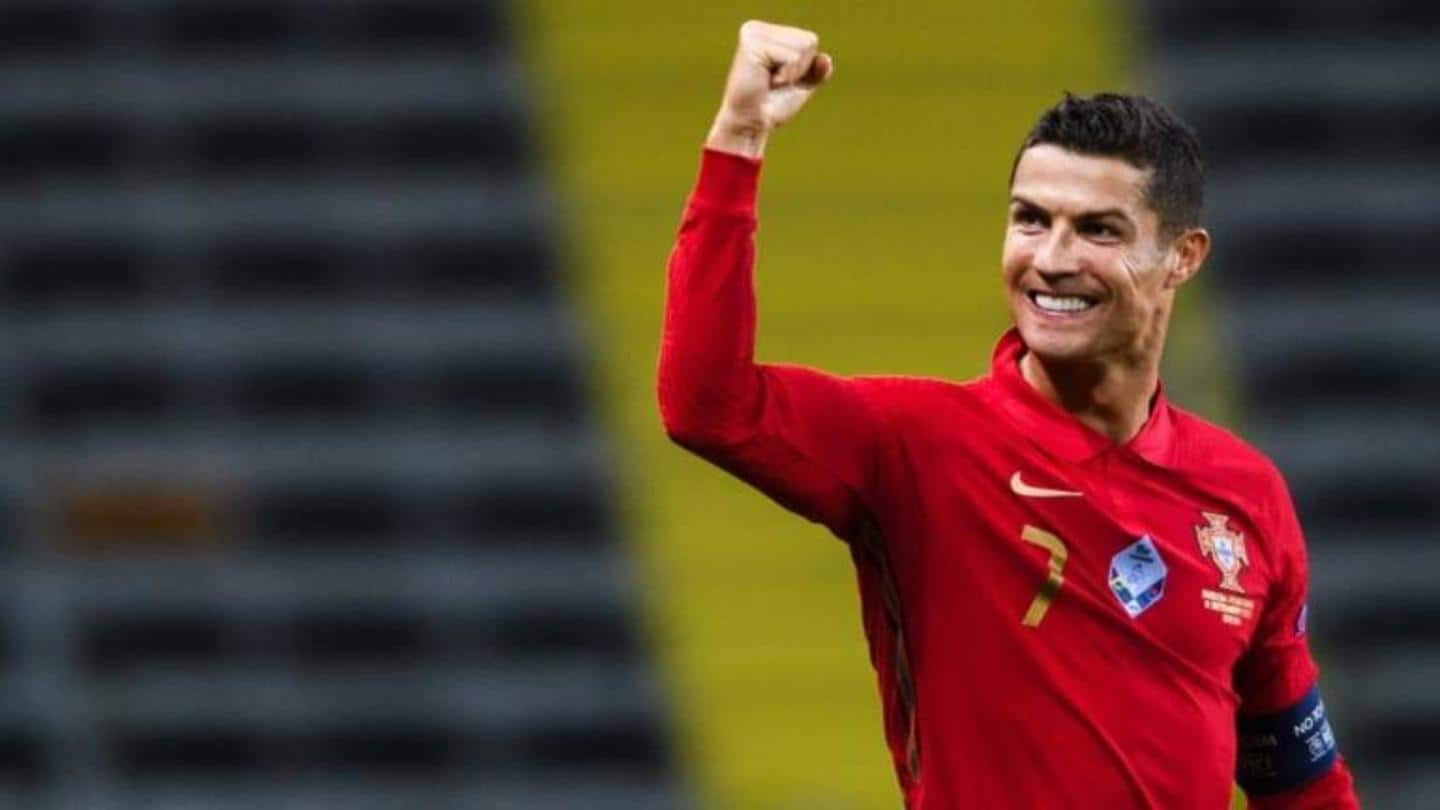 Interestingly, Instagram has around one billion users and its official account on the platform is followed by 386mn, while Ronaldo alone has 261mn followers.
Among celebrities, American singer and actress Ariana Grande comes the closest to him with 221mn followers, while Lionel Messi, with 183mn followers, is the closest among footballers.
In January, Ronaldo became the first person to reach the 250mn-mark on Instagram.
Ronaldo thanked followers after hitting 250mn-mark on Instagram
Also holds record for most-liked Instagram post for 2020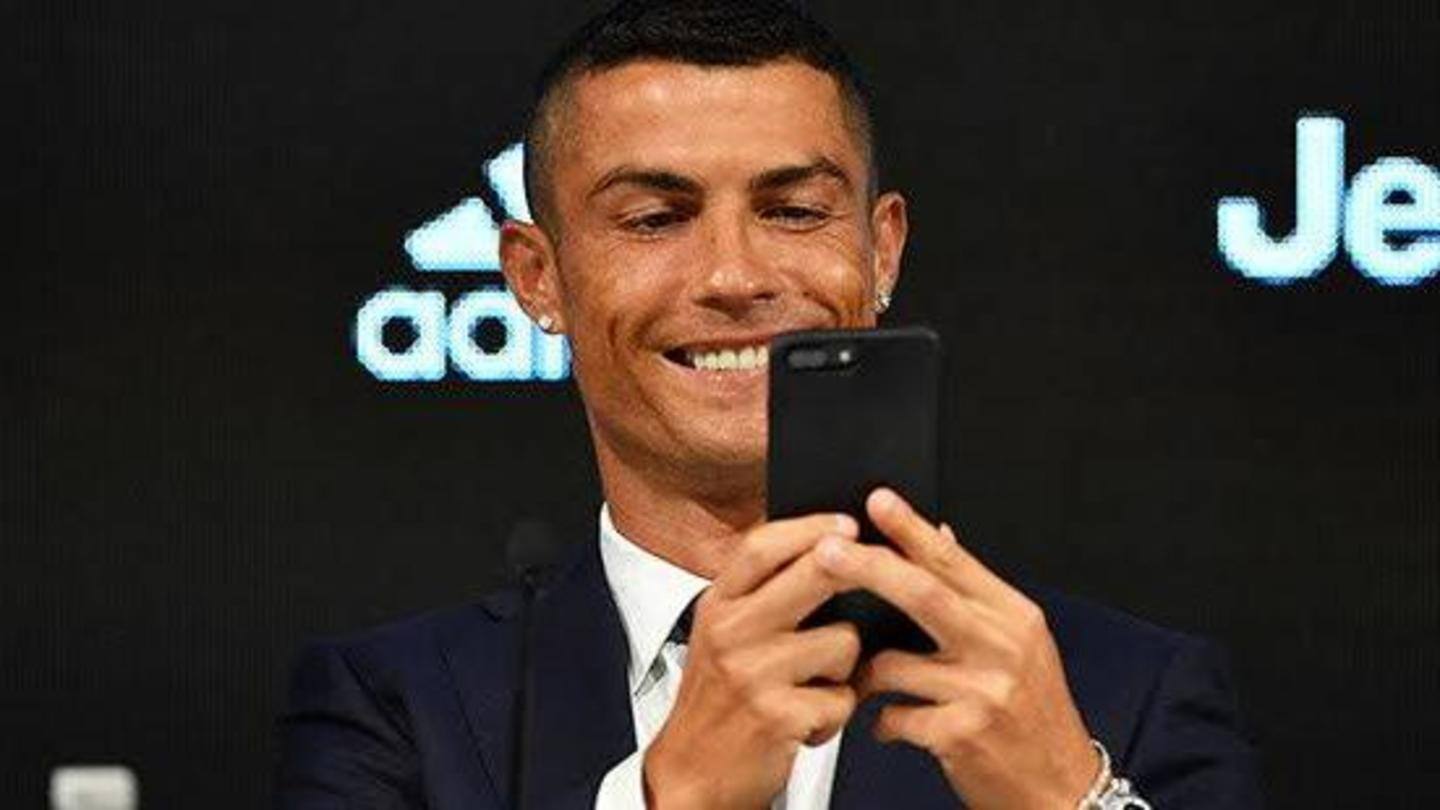 Notably, apart from the most number of followers, Ronaldo also holds the record for the most-liked post on Instagram for 2020.
His post in remembrance of late football legend Diego Maradona, who died of a heart attack aged 60 in November, garnered 19.7 million likes, becoming the most-liked post on the platform for 2020, Instagram revealed on December 29.
Ronaldo posted a picture with Maradona, mourning his death
Ronaldo dominates Facebook and is the most-followed athlete there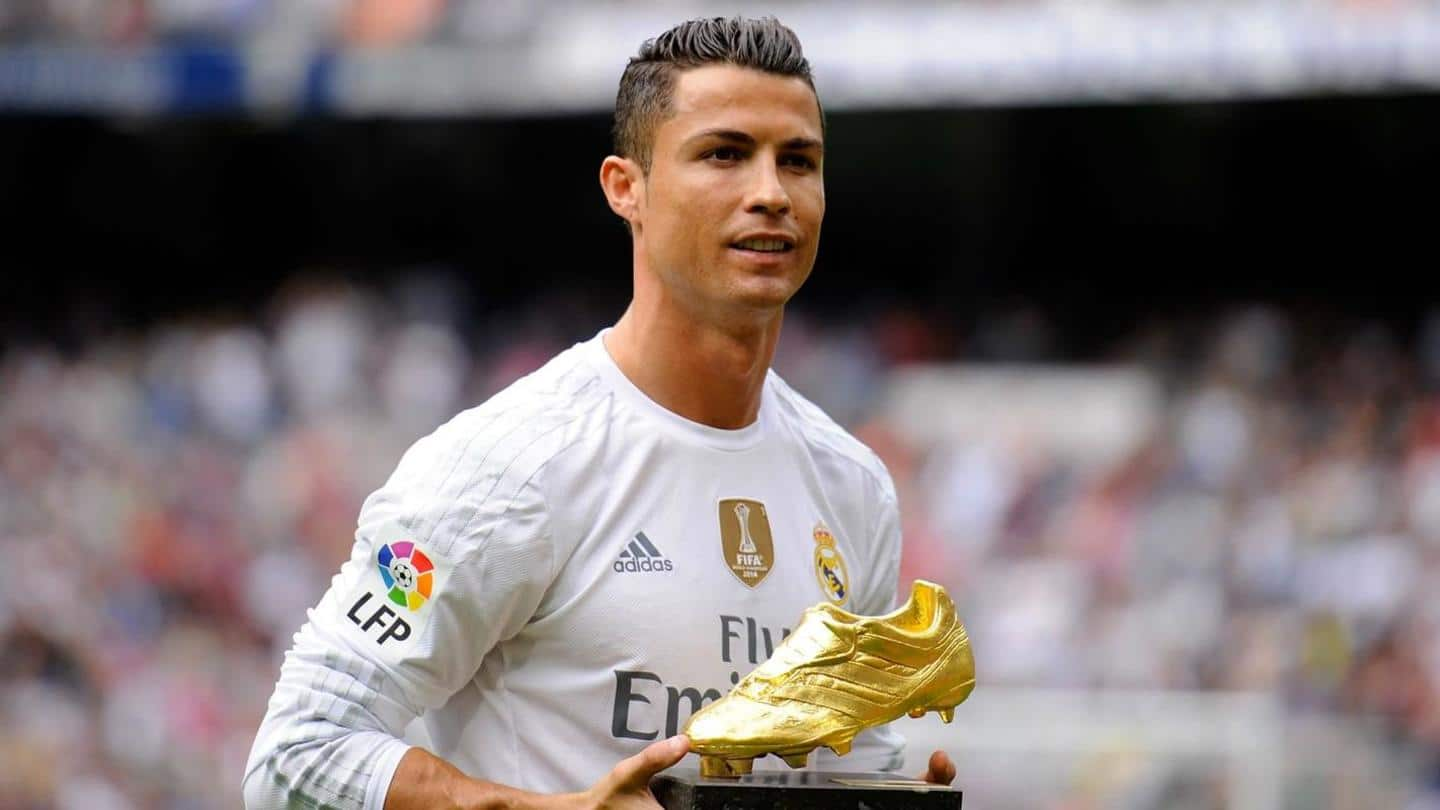 Just like on Instagram, Ronaldo dominates Facebook as well and happens to be the most-followed athlete there.
The Portuguese superstar's official page has the third-highest number of likes on the popular social media platform. His page sits at the third spot, just below Facebook's own official page, which has over 210 million likes, and Samsung's official page with more than 160 million likes.
Among the 20 most-followed Twitter accounts
While Ronaldo may not have 100 million followers on Twitter yet, he still is the most-followed athlete on the microblogging site. In fact, the football star is the only sportsperson on the list of the 20 most-followed accounts on Twitter.