World Cup: Dharmasena admits awarding 6-runs to England a mistake
World Cup: Dharmasena admits awarding 6-runs to England a mistake
Jul 21, 2019, 07:48 pm
2 min read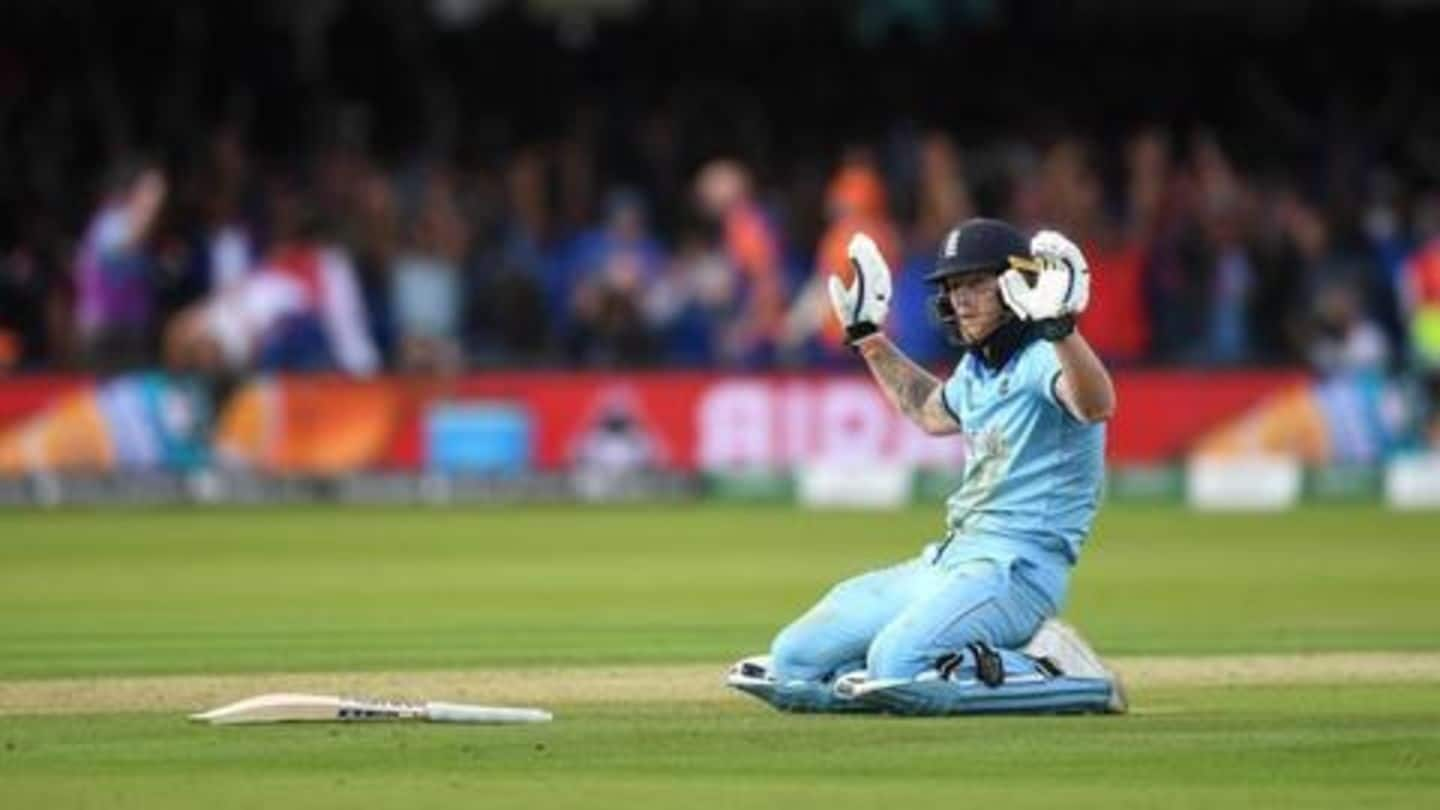 2019 World Cup final had a tense finish with England winning it on the basis of the number of boundaries hit after both the match and Super Over ended in a tie. During the chase, England were awarded six runs (two + four extra runs) after the ball struck the bat of Ben Stokes. Umpire Kumar Dharmasena has now admitted he made an 'error'.
Key info about the incident
The incident happened in the final over of England's chase. The ball deflected off the bat of a diving Ben Stokes. The all-rounder was trying to complete the second run as Martin Guptill threw it back. Dharmasena awarded six runs in total. Later on, it was highlighted that there was an error and instead the umpire should have awarded five runs.
Taufel had called decision as an error of judgement
Post the World Cup, former umpire Simon Taufel called it a mistake. He stated that England should have got five runs instead of six. That would have also accounted for Stokes not being on strike for the next ball. "They (England) should have been awarded five runs, not six. It is a clear mistake...it is an error of judgment," Taufel told Fox Sports.
We did not have the luxury of TV replays: Dharmasena
"I agree that there was an error of judgment when I see it on TV replays now. But we did not have the luxury of TV replays at the ground and I do not regret the decision I made," said Dharmasena to Sunday Times.
This is how Dharmasena made his decision
Dharmasena also told how he made this decision to award six runs. "So, I did consult the leg umpire (Erasmus) through the communication system which is heard by all other umpires and the match referee. While they cannot check TV replays, they all confirmed that the batsmen have completed the second run. This is when I made my decision," he added.
Taufel had defended Dharmasena & Co. earlier
Taufel had earlier defended the on-field officials because that particular moment involved so many moving parts. He said it would be unfair to say that awarding six runs decided the match. He concluded that, "In the heat of what was going on, they thought there was a good chance the batsmen had crossed at the instant of the throw."