Maradona recovering in hospital after surgery to stop internal bleeding
Maradona recovering in hospital after surgery to stop internal bleeding
Jan 14, 2019, 05:01 pm
2 min read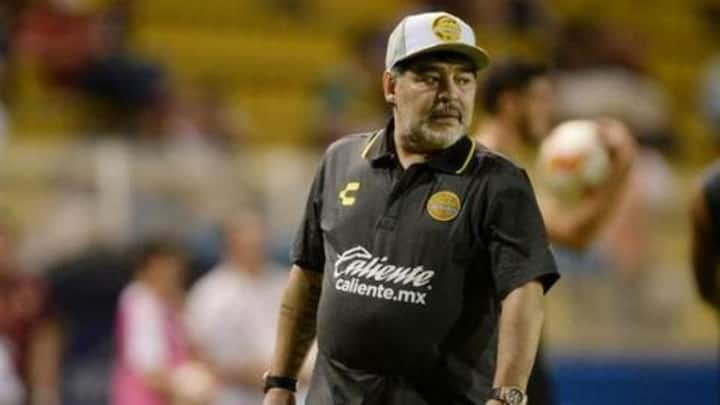 Argentine legend and one of the best footballers ever, Diego Maradona, was recently hospitalized according to his lawyer. The iconic footballer was suffering from internal bleeding due to a hernia which was discovered during a regular check-up. His surgery has been reported to be over, and Maradona is recuperating at the moment. Here are further details on the matter.
Signs were showing at the 2018 FIFA World Cup
Maradona was present for each of Argentina's matches at the 2018 World Cup, cheering the team whom he guided to a World Cup triumph in 1986. During Argentina's group-stage match against Nigeria, the legendary footballer fainted and had to be hospitalized. It is believed that signs of illness were showing since then. This is not the first time Maradona has had major health concerns.
Obesity, drugs, alcohol, and El Diego
It is surprising to believe that despite being one of the greatest footballers ever, Maradona was addicted to cocaine for a long time, even while playing actively for Napoli and helping them achieve astonishing feats. He also suffered from obesity and underwent gastric bypass surgery in 2005 after which a liquid diet helped him reduce weight. Maradona also suffered from alcoholism at one point.
How is Maradona's work front looking?
Despite suffering from health concerns, Maradona has always remained active in football and was even the coach of the Argentina team at the 2010 FIFA World Cup. He is currently managing Mexico's second division club Dorados and started his career there with a 4-1 victory.