'Kohli was always an exceptional talent', says Dilip Vengsarkar
'Kohli was always an exceptional talent', says Dilip Vengsarkar
Apr 07, 2020, 07:20 pm
2 min read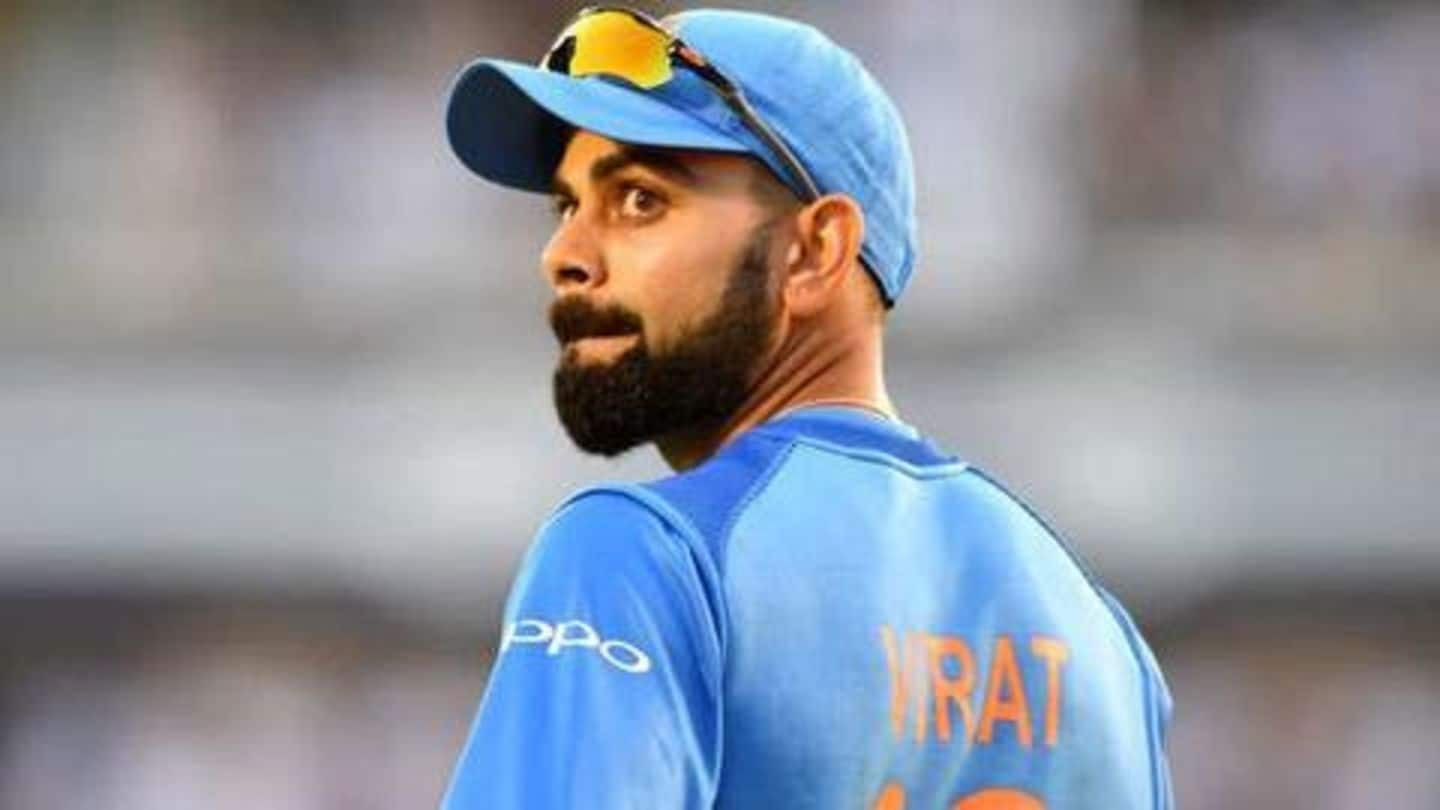 Former chairman of selectors Dilip Vengsarkar revealed how he spotted Virat Kohli's talent during his early days. The 64-year-old believes the incumbent Indian skipper was a cut above the rest and always ruled the roost. Vengsarkar, who is often deemed as India's best chairman of selectors, went to explain the transformation of culture at the National Cricket Academy. Here is more.
I knew Kohli was ready for the big stage: Vengsarkar
"I have watched a lot of U-16 and U-19s as TRDW chairman and watched Virat a lot during his junior cricket days. We picked him for Emerging Tour of Australia. When I saw him bat, I knew he is ready for big-time cricket," Vengsarkar said.
Vengsarkar hailed the TRDW concept
Vengsarkar asserted that he has immense respect for the now-defunct Talent Research Development Wing (TRDW), which was founded by late Jagmohan Dalmiya. Notably, Indian legend MS Dhoni is a by-product of TRDW. "Once Mr. Dalmiya lost elections, they discontinued TRDW," he said. "In fact, the players I selected then gave me an idea of bench strength when I became head of selection committee."
NCA has turned into a rehab centre
Speaking about the National Cricket Academy (now headed by Rahul Dravid), Vengsarkar reiterated that it has turned into a rehab facility for injured players. "NCA at that point of time was doing well, now it has become a rehab centre," he said. He added, "All those players whom I spotted there grew in stature. That gives me immense pride and satisfaction."
The significance of backing players
From scouting Virat Kohli to handing the captaincy to a rather young MS Dhoni in 2007, Dilip Vengsarkar has played a key role in the transition period of players. He feels backing the players is as important as scouting them initially. You might be good at spotting talent but what you do after spotting is very important. You have to give chances," he stated.