#GamingBytes: Fortnite update 7.10 to bring a host of changes
Last updated on
Jan 08, 2019, 06:32 pm
Fortnite by Epic Games has become popular in the Battle Royale genre by constantly rolling out new updates to ensure exciting and smoother gameplay. To this extent, it is going to roll out update 7.10 around 6:30 PM IST, today, January 8. While the update will bring a host of changes, fans are most excited about the reintroduction of Dual Pistols.
Dual Pistols are returning, but would be powered down
Dual Pistols, which were formerly present in the Battle Royale had been removed. Fans of the weapon were understandably saddened as they didn't expect it to return in near future. However, it appears that they are returning to Fortnite, although we expect it to be nerfed or powered down. The announcement was made by Eric Williamson, design lead of Fortnite, on Twitter.
Eric Williamson announces the same on Twitter
Balance adjustments coming with 7.10 content update: tweaks to Boom Box, X-4 Stormwing, and Dynamite. And... Dual Pistols make their return!

— Eric Williamson (@erwil9) January 7, 2019
Expecting Dual Pistols to have lesser damage and more accuracy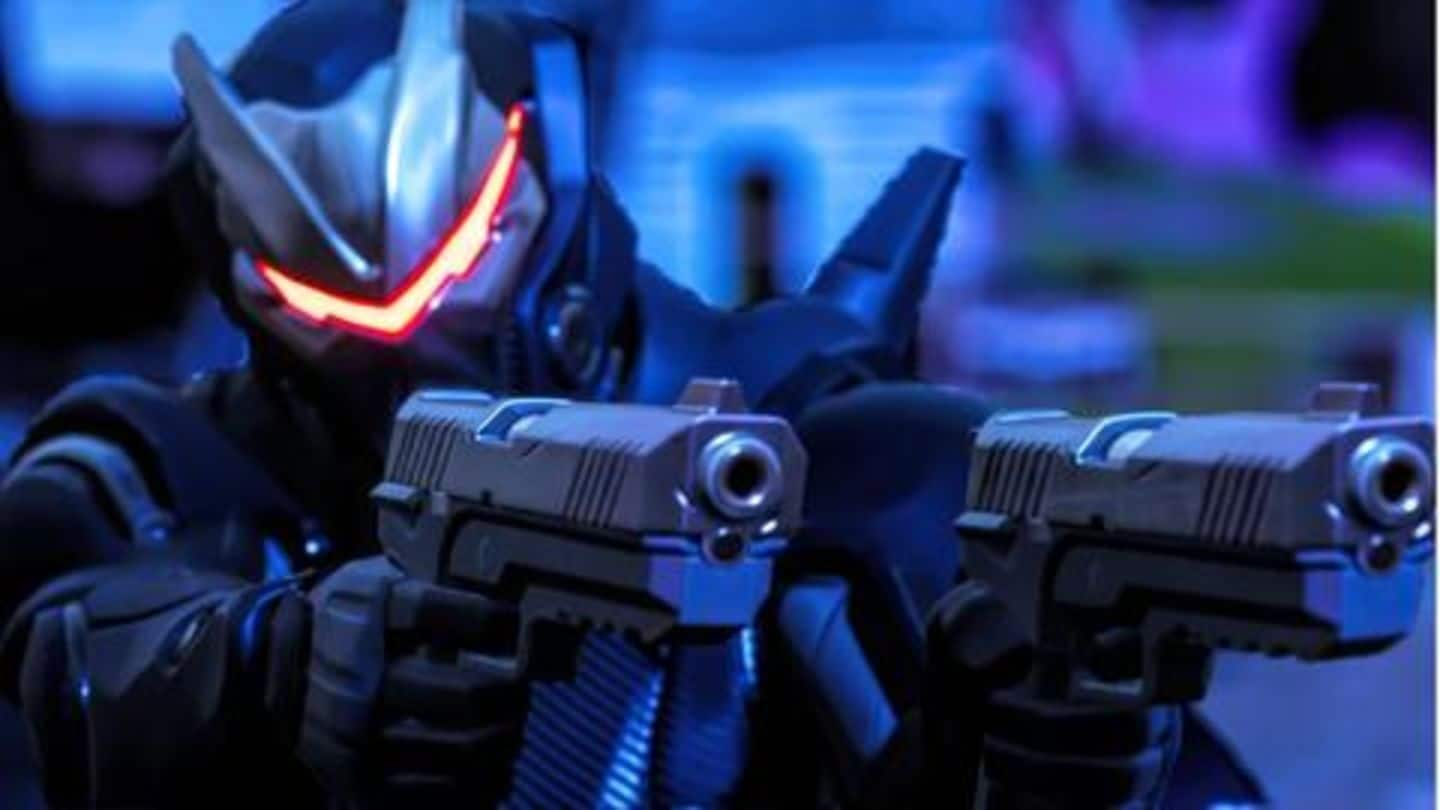 The Dual Pistols spell good news for fans who turned this weapon into a deadly killer at close range. Although the gun did not have much accuracy, the pistols had a higher firing rate, since players shot using two guns and dealt more damage to enemies. We expect the readjusted weapon to tone down on the damage to enemies while increasing accuracy.
A sniper too might be coming with the new update
While the official Tweet did not mention anything about the Suppressed Sniper Rifle, we had reported data miners have discovered the existence of the weapon in the game files. The new update might introduce this exciting gun to the Battle Royale as well.
New changes may include Dynamite explosive, the Boom Box item
The update is also expected to bring a couple of balancing changes to other items in the game. These include changes to the Dynamite explosive, the Boom Box item and the X-4 Stormwing vehicle. While the nature of the changes remains unknown, each of these items had been ill received by Fortnite gamers, causing the new update to introduce tweaks to them.