Kiev witnesses street fight ahead of Champions League play-off tie
Kiev witnesses street fight ahead of Champions League play-off tie
Aug 29, 2018, 07:36 pm
2 min read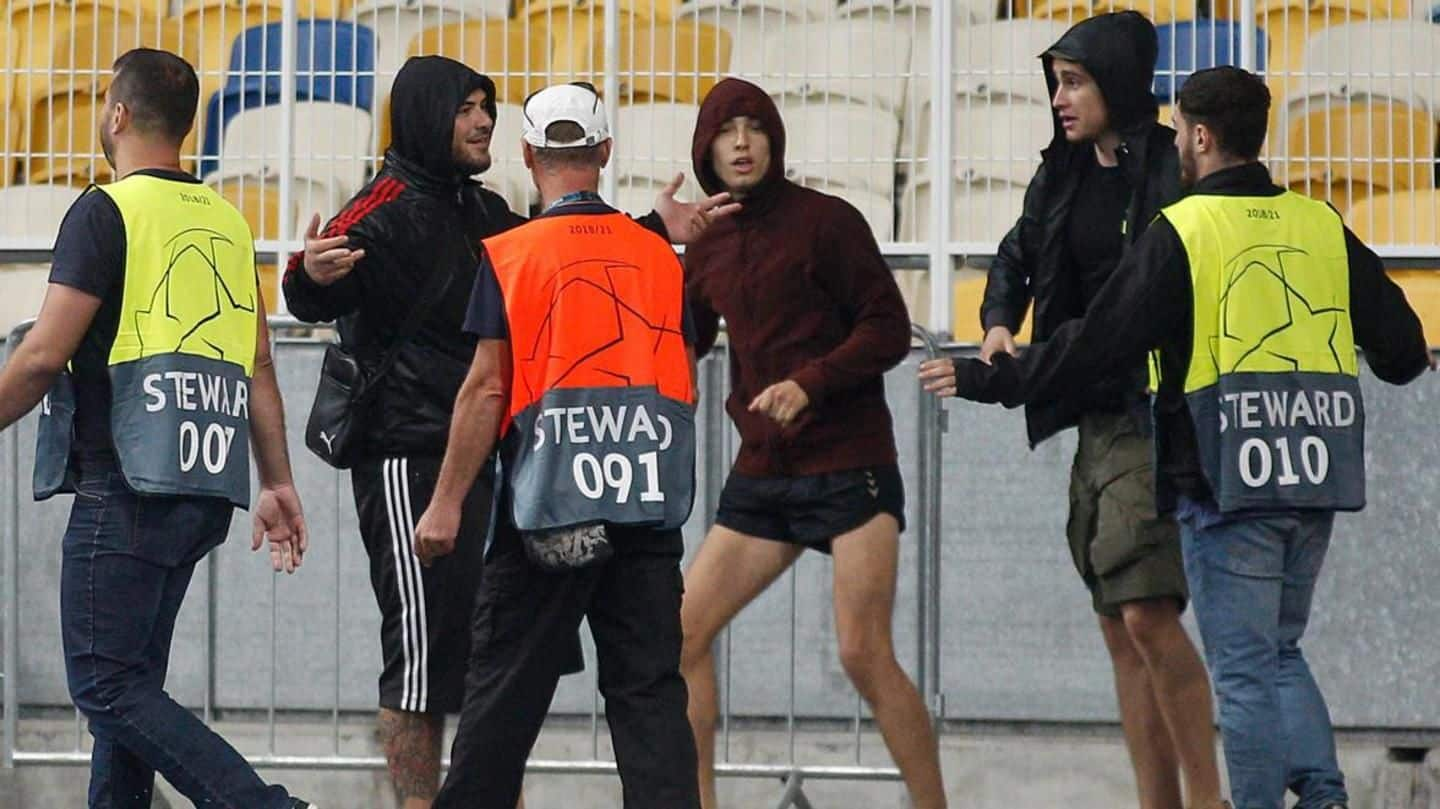 Fans of the Ukrainian team Dynamo Kiev and Amsterdam's Ajax clashed on the streets of Kiev on Tuesday. The fight took place before the second leg of their Champions League play-off. As per reports, it broke out at a bar located near Kiev's home ground, the Olympic Stadium. Shots were heard and a total of 9 people have been arrested. More details follow.
How did the match unfold?
Ajax had won the first leg of play-offs and the second leg ended in a draw. This paved the path for Ajax to take part in the Champions League after four years. Ajax won the first match with a score of 3-1, scoring all of the goals in the first half of the fixture. Donny van de Beek, Ziyech, and Tadic scored for Ajax.
Ajax's glorious European football history
Ajax were one of the most successful clubs of the 20th century. They had won the European Cup on consecutive occasions from 1971 to 1973, under the leadership of the talisman John Cruyff and the progenitor of the 'Total Football' philosophy Michels. They further clinched the Champions League in 1995 when they defeated AC Milan in the final.
Hooligan culture in European football
Unfortunately, hooliganism has become a part of fan culture in European football. There are groups of radical supporters, who violently attack opponents. Ajax have had a strong culture of hooliganism since 1970s and Kiev have a history in this regard, as well. Notably, in 1987, a fight involving 800 people had broken out in Kiev between Dynamo Kiev and Spartak Moscow fans.