Why India can win the fourth Test against England?
Why India can win the fourth Test against England?
Aug 29, 2018, 07:20 pm
2 min read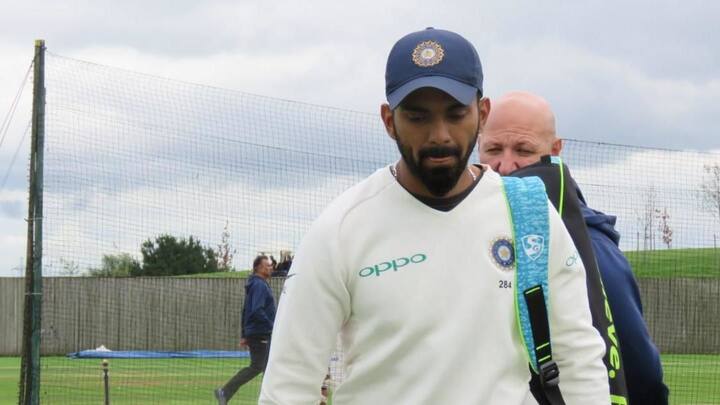 Men in Blue will look to crush England when they lock horns with the hosts in the fourth Test match at Southampton, starting tomorrow. India lost the first two matches in the 5-match series, before bouncing back and winning at Nottingham. With momentum on their side, India can stake a claim at Southampton. Here're the reasons why India can win the fourth Test.
India can exploit England's weak batting line-up
Till now, England's batting, in this series, has been below par and this has been a problem since quite sometime. The openers have had serious issues and the middle order, as well, has struggled to score runs. England have remained dependent on their lower middle order. Therefore, bowling in the right channels can give Indian bowlers the space to exploit England's batting line-up.
India's batsmen showed temperament at Nottingham
The show at Nottingham will give Indian batsmen enough confidence to go and express themselves. The likes of Virat Kohli, Cheteshwar Pujara and Ajinkya Rahane need to bat with a clear head and grind it out in the middle. Kohli has been the highest run-getter and he can carry the side, once again. The conditions will assist swing and pace to test India.
Bowlers have the capability to take 20 wickets
India have already taken 20 wickets on two occasions in this Test series so far. Every time the bowlers do that, the side gets an added advantage. The likes of Ishant Sharma, Mohammed Shami and Jasprit Bumrah have what it takes to cause damage and get those crucial wickets. With England batsmen facing problems at home, Indian bowlers can overcome them.
Indian openers can repeat the Nottingham show
Indian opening duo Shikhar Dhawan and KL Rahul added 60 runs for the first wicket at Nottingham in both the innings. It played a significant part in helping India lay the foundation. After opening struggles in the first two Tests, India rectified their approach and got going. England have missed the cushion atop. And this, once again, can help the side immensely.