EFL Cup: What did we learn from the Manchester derby?
EFL Cup: What did we learn from the Manchester derby?
Jan 08, 2020, 12:31 pm
2 min read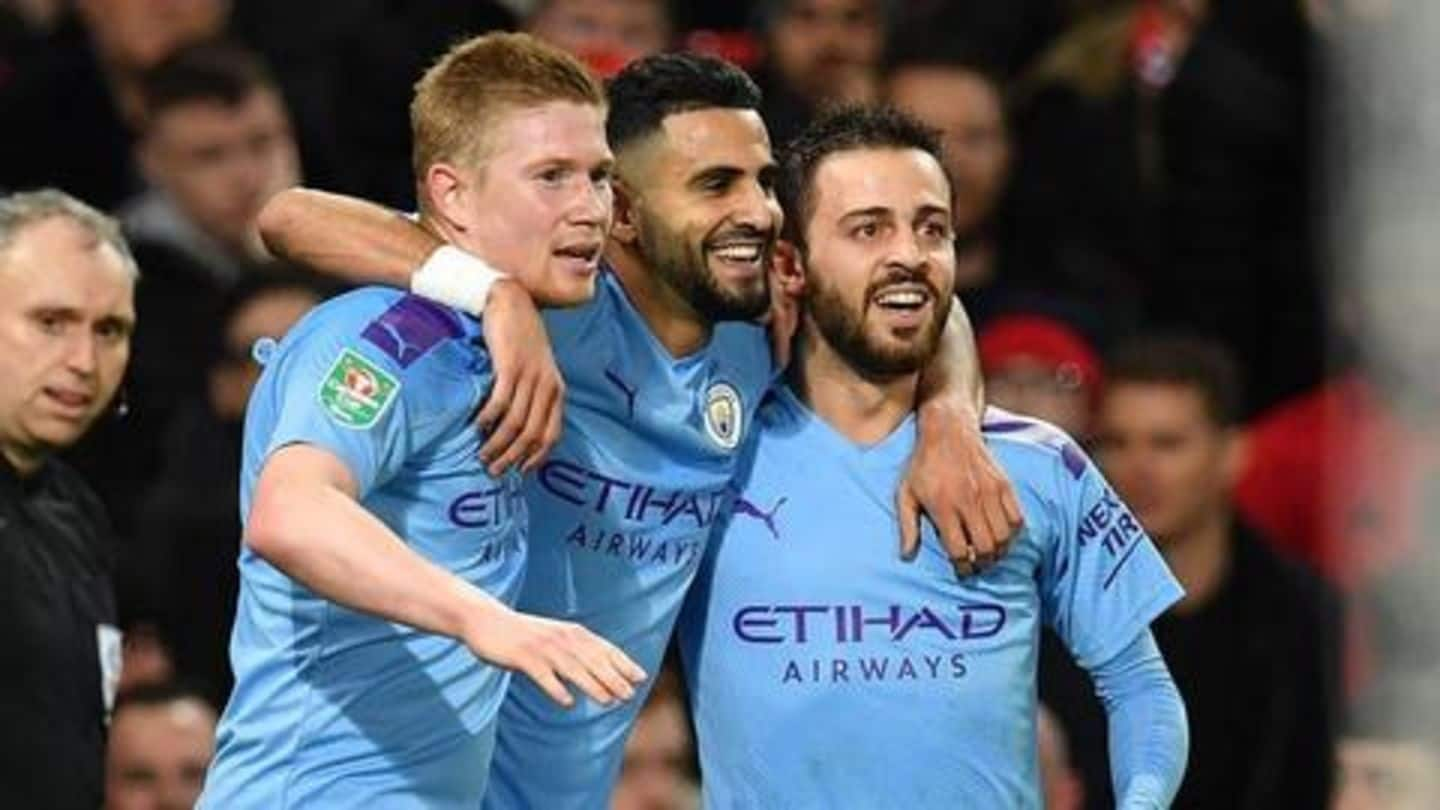 Manchester City overwhelmed neighbors and arch-rivals Manchester United to take a significant advantage in the semi-final of the League Cup. City won the match 3-1 and will head into the second leg with a two-goal cushion. City's brilliance in the first half stunned a sorry United, who weren't in sync. Here we present the key learnings from the Manchester derby.
How did the first leg pan out?
The semi-final first leg tie saw a gripping start to the game. However, a pearler from Bernardo Silva in the 17th minute saw City take the lead. From there on, City bossed the match and produced substance. United could not deal with the array of attacks and conceded two more. In the second half, United pulled one back, however, City were comfortable.
City's creative players thump United at Old Trafford
City had many play-makers in the starting XI and the ploy worked. Pep Guardiola's decision to rest both strikers and go with plenty of creativity saw City do so much. City showed how their free-flowing attack can be so versatile. City constantly found gaps and dazzled against United. Silva shined alongside Riyad Mahrez and Kevin de Bruyne. There is so much quality on offer.
Manchester United way below the standards
United are way below in the ranks and the gulf was highlighted. With so many players injured and games coming so quickly, the side lacked the composure in both attack and defense. United repeatedly surrendered possession and that helped City cash in. It was a game to forget for their manager. The side needs reinforcements especially in mid-field in the January transfer window.
United need a voice and some creativity
City have one foot in the final and one expects Guardiola's side to come out all guns blazing in the second leg. For United, the injuries seem to have taken a toll. They need creativity and a voice from somewhere to show some fight. City have won three EFL Cups in the past four seasons and no wonder they will fancy things once again.